It's always our dreams that move us forward in life. Such as with Ian Garvie, an entrepreneur who had worked within the promotional marketing field for years and wanted to kickstart a new way of living with more freedom. Thanks to Codeable, and his vision, he's now helping lots of people create astonishing resumes. Resumes that increase their chance of being hired because the employers don't need to ask for further information, everything is included.
---
The scenario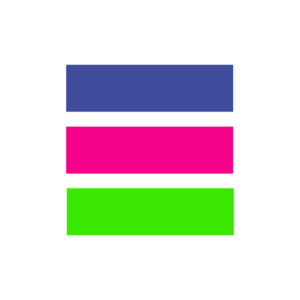 Working on your dream is not a game. It requires you to devote your time, resources and efforts into it because nobody else would do that for you. Even if that means radically changing what you studied for and graduated at in college.
With a degree in Medicine and several years of work within the promotional marketing field, Ian Garvie wanted to start getting closer to his goal of being a location-independent successful entrepreneur.
That's why he launched his business Promo Work, a promotional marketing jobs listing website that targets two specific audiences: on one end, the website collects job vacancies from agencies and brands worldwide, on the other, it enables people looking for a job to build a visually appealing resume with an easy to share URL.
The problem
It's no secret that, no matter which area you're looking in, applying for a job can be hard. To increase the chance of your profile being noticed, you need to spend time on two important aspects. For one thing, you should try to make a resume that stands out by crafting something that makes it more memorable. For another, you should have all the important information nicely put in place, so the employer can quickly go through it.
Thanks to his former experience, Ian knew that and wanted to provide people with tools to address such issues in a smart way. But not only that, because agencies would also be interested in having a place to find candidates for their job vacancies.
The market was ready and that's why Ian launched his business Promo Work: a dedicated job site that aggregates promotional marketing jobs and provides a fashionable and effective way to show of working experience.
I didn't want to reinvent the wheel: a job site is a job site. But I've always wanted to have a certain degree of functionality with this and I needed a way that people could display themselves in a modeling, fashion way but still with a certain degree of professionalism behind it.
While he knew some HTML and CSS, most of the technical aspects were still falling outside his knowledge. Specifically, Ian mainly focused on broader business aspects such as branding, market research, networking, yet he still was missing someone who could take care of theme customizations, new features implementation, and anything the future might bring up.
In the entrepreneurial dictionary, Ian had to find a reliable professional that would help his business move forward, address technical issues and implement all of the new requests he would meet along the way. So he started to look for that partner online.
The leap
Scouting online for help when it comes to finding a WordPress developer or designer wasn't a new thing to Ian. Actually, outsourcing marketplaces aren't unfamiliar territories for him at all, yet many of them proved to be a hit and miss experience in the past:
Ever since I've found Codeable, I haven't been back to oDesk/UpWork because it's hard to find somebody reliable: you've to go through quite a screening process to get someone who knows what they're doing. There's so little screening in oDesk/UpWork, and it's so vast... so you never know.
On the other end, Codeable's specific area of expertise being 100% WordPress-focused tickled Ian's interest and urged him to try it out (and never look back):
I didn't really need much convincing to check Codeable because I was led to Codeable through ThemeForest, where an author of a theme pointed me to check out Codeable for custom work. Plus, the majority of my concerns were alleviated by the fact that Codeable was the only WordPress place.
The end result
A brand new website generates a heterogeneous and ongoing flow of things to be fixed, improved, enhanced. Therefore, Ian also had to take care of several tech-related aspects to further develop his business and website. And that's where Codeable experts showed him their value: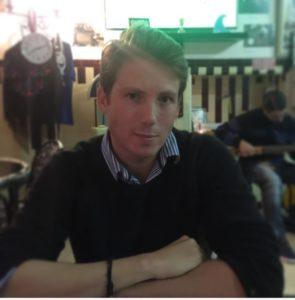 Everyone on Codeable is a professional and saves me a lot of time in that regard. I've used some of their help for several things like a little help on automating some tasks, speed improvements, and of course some theme customizations. I've never had a problem with anyone on Codeable: it's always been straightforward, good communication, efficient.
Thanks to what experts at Codeable were able to provide him, Ian was able to save a lot of time while focusing on growing his business. And even if the majority of work that has been done mainly focused on branding aspects, Promo Work users are sure leveraging the website's features:
The changes that have been put with Codeable have benefited all the candidates in many ways. They can now display their resume in a more visual way, incorporating some sort of statistics, useful data, and an image portfolio when they use their resume URL to apply for jobs on other websites. By doing this, the employer is happy as well because they just click the link and have all the info they need in a nicely displayed format instead of, for example, going with 4/5 emails back and forth.
Chasing your dream should always be what leads your life. By enabling people to create better and more appealing resume and help agencies find them, Ian keeps working on that every day. He also features a smart approach to it as his strategy, taking advantage of a reliable partner that helps him and his business move further:
I think Codeable is always gonna be for me, even if it's for a different site.
---
Other great Success stories for you to enjoy: