Up until now, all sensitive information was shared in your private workroom. We're extremely proud that out of over 38,640+ posted tasks on Codeable, we've never had a single report of a breach in security or a site being compromised.
While it's still extremely safe to share information, such as logins and passwords, in the comments area of your private workroom, the Credential Vault adds another layer of protection.
It's really easy to get starting using the Credential vault.
Step 1: Click to + Add credentials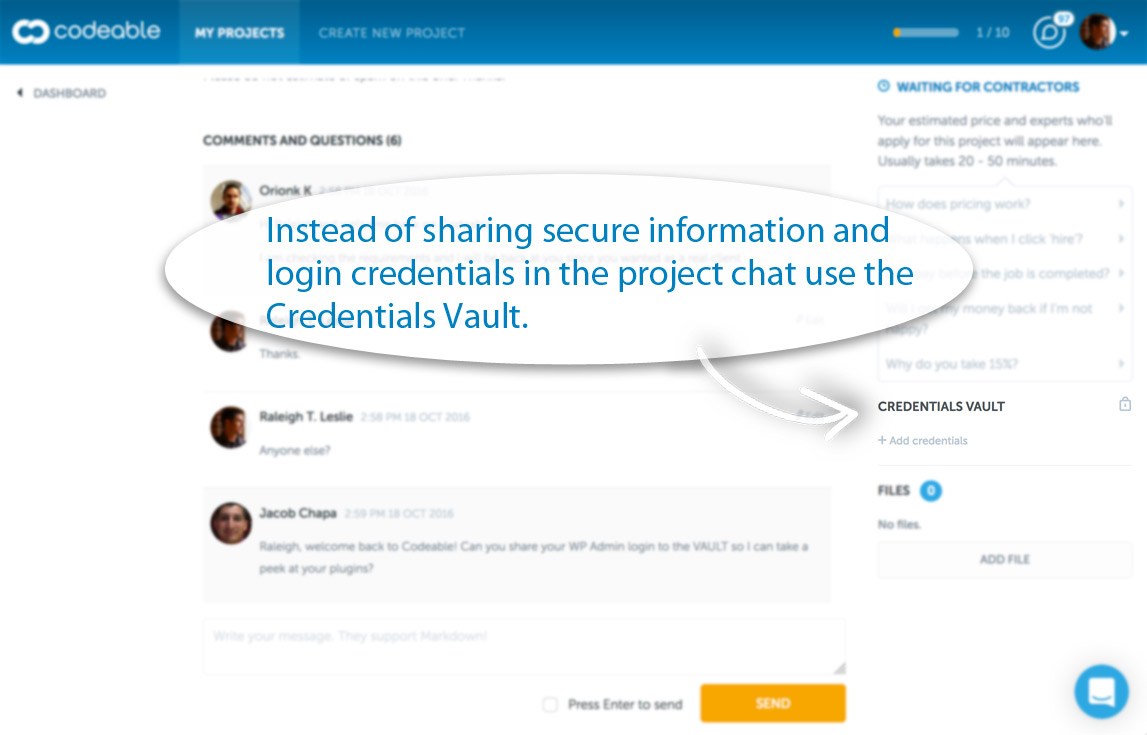 Simply Click the link that says + Add Credentials.
Step 2: Enter the information you'd like to keep extra private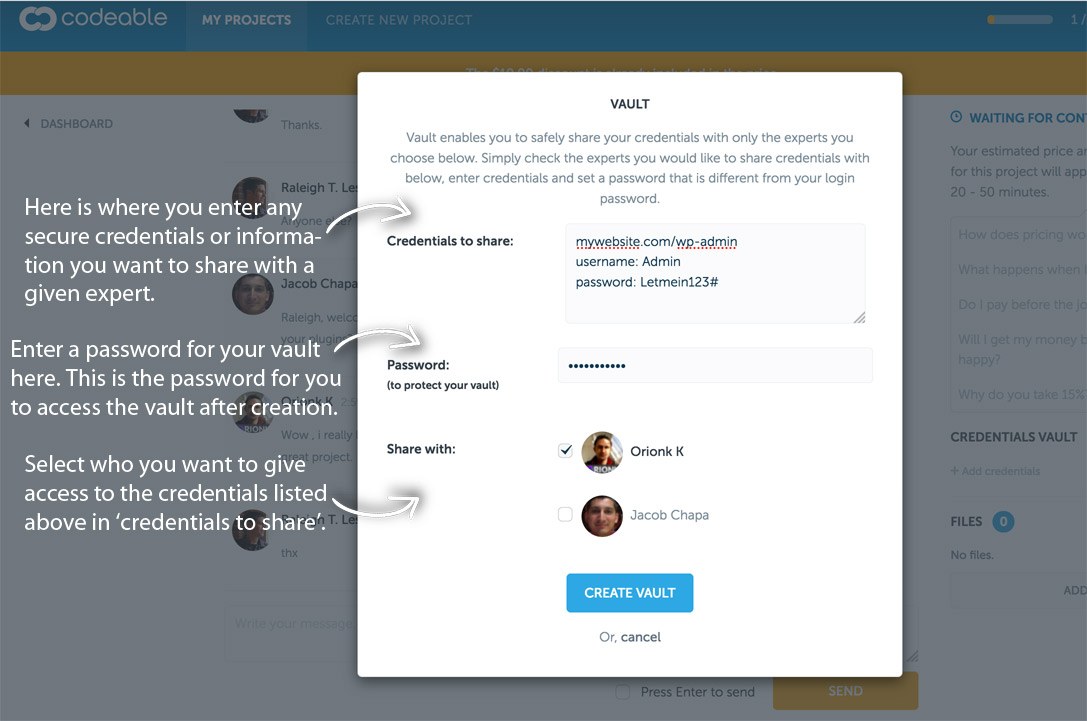 1. Add your sensitive information you'd like to share with your experts working on your task. You can enter as many site urls, logins, passwords, and whatever else you'd like to share and keep private.
2. Then enter your password to provide another layer of security in case you need to access your vault from another computer or browser.
3. Click the checkboxes next to each expert you'd like to share the credentials with (and don't worry you can always update this list later).
4. Click the 'Create vault' button.
Step 3: Success window!

Congratulations, you have just successfully created your Credential vault.
You may click the 'Close' button to close this window and return to your workroom.
Open, update, or remove credentials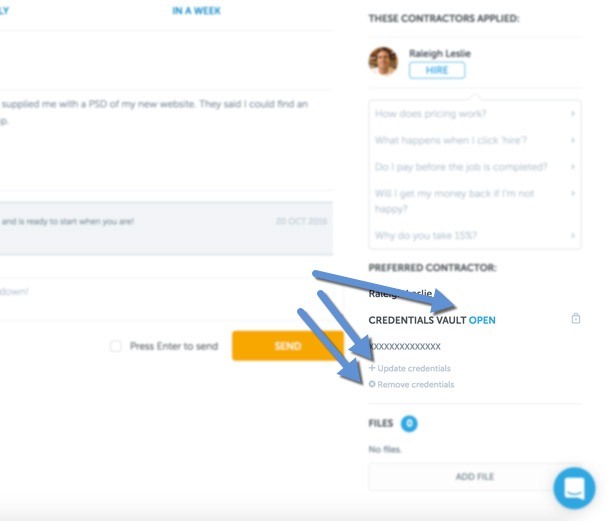 At any time, you have the option of Opening your Credential vault to see your credentials.
Updating credentials will allow you to update all of the information inside including sensitive data and adding or removing experts who can access your credential vault.
Removing credential vault allows you to remove it permanently when the task is over or if you forget your password to access your vault, you can remove it and easily create a new vault by repeating the steps above.
Would you like a video walkthrough of using Credential vault?
Still have questions? Need help?
We're always available should you have any questions about Credential Vault or anything else. We're a quick click away in live chat! Or send us an email at  support@codeable.io and we'll be happy to help!