When your expert has finished working and delivered the end result that you love, you can click the button to mark the task as complete in your workroom.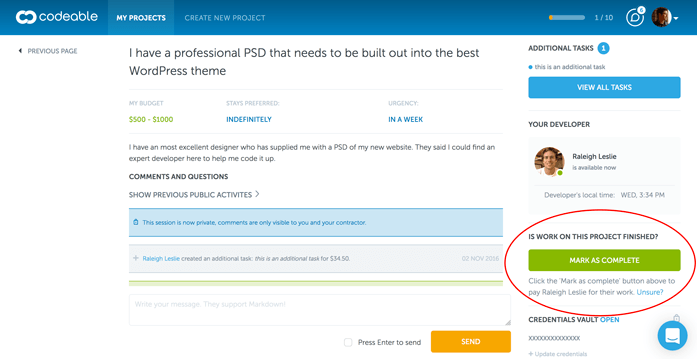 Once you click the button to complete your task, the funds that are held in escrow are then transferred to your expert's account.
If you later discover any bugs in the solution that was delivered, we protect you with a full 28 days to return to your workroom to let your expert know; one of the longest guarantees in the industry.
How do I mark 'Additional Tasks' as complete?
You'll need to click the blue 'View all Tasks' button on the right of the screen. That will bring up a lightbox window that shows all your 'Additional Tasks' which are essentially sub-tasks of the parent task.
Additional tasks need to be marked complete independent of each other and the parent task.