Many entrepreneurs have a business idea, but just a few of them work their ass off to execute on it. And when you're in your early stage, being a solo entrepreneur looks like everything takes more time than you'd planned, keeping your focus away from growing your business and make you spend time on unexpected issues. Finding a reliable business partner to help you grow your business faster and take care of all that's not your main goal, is golden. And that's what John Doherty, a San Francisco-based entrepreneur and experienced inbound marketer, has learned within his path.
---
The scenario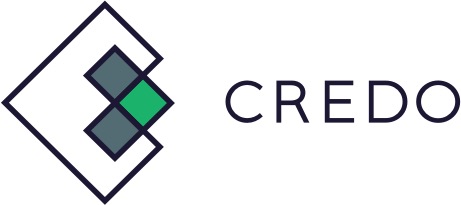 Friends are vital to any of us. If a good friend is someone who listens, then a great friend is someone who listens and advises for the best even when such advice is difficult to give. And that's how John's story begins.
John is a recent entrepreneur who's spent many years in the online marketing consultancy business. During this time John came to an important conclusion: illicit consultants have an easy life taking advantage of mid-sized/big companies while great consultants don't have enough work. This is something he wants to change and the profound reason that pushed him to launch his startup Credo. John's ultimate business goal is to bring transparency to the consulting world and try to stop good companies having bad marketing consultants do subpar work on their businesses.
In his path, John has experienced some of the hardest trials of being a jack-of-all-trades solopreneur: bottlenecks throughout your business journey.
The problem
As a solo entrepreneur dealing with everything it takes to successfully launch and grow your business is far from easy. Getting new leads, scouting for and meeting with marketing consultants, improving your product, is something that would require you to have more than 24 hours each day. On top of that, add all "hiccups" and technical issues you're going to face eventually.
And that is what moved John to follow through with his friend's smart advice and take action:
I'm a solopreneur who doesn't want to bring on someone full-time or as a cofounder until it becomes glaringly obvious that I need to. I also have a company that is growing, and product innovation/development speed has been a bottleneck for me.
If he wanted to scale his business more quickly, he needed to look for somebody who could jump on immediately and take care of WordPress development issues and required improvements. But he wasn't 100% sure, yet.
The leap
Following his friend's suggestion, John knew he had to start looking for reliable WordPress developers to help him out, but he hesitated because he wasn't sure outsourcing was the right option for his business:
I have not used other outsourcing services because none of them built trust with me that they could do great work and had WordPress expertise.
Especially, he had some concerns whether the money and time he was putting on the table could lead him to a resourceful output. With an entrepreneurial spirit, combined with the trust in his friend's advice, he turned to Codeable eventually and gave it a try by posting a small task:
I finally reached the point where I had a problem I couldn't solve, and I needed an expert. So I called on Codeable. I could stand to risk that amount of money to find someone really good.
And happily for him, he found what he's been looking for ever since: a reliable WordPress developer able to support his business along the way. What he directly experienced is that there are always two paths to getting something done, the easy one vs. the right one:
I had one issue that seemed easy on the surface to solve but was actually fairly complicated because it was a plugin/theme combination issue. There was an easy way to solve it and the correct way to solve it. The Codeable expert solved it the correct way because he anticipated what I needed to be able to do and wanted the change to last.
The end result
After having completed several projects successfully, John has now nothing to worry about if any development issues get in his way:
The one Codeable contractor I have worked is super talented. He gets the job done right and quickly. After a few projects with him, I do not have to worry if he is going to be able to solve the problems I have. He delivers the quality I need at the budget I have and quicker than he says he'll be able to do it.
Empowered with more time and resources to dedicate on what his business needs to grow, John is now fully taking advantage of his current position while pushing towards his future goals at a faster pace:
My time being more free is the biggest help to my business at its current stage. In the near future, I see my business staying on WordPress, so I need a trusted partner like Codeable. I think Codeable is great for businesses at my stage because speed is everything and Codeable can help you go faster without having to hire anyone full-time.
As Leonardo Da Vinci brilliantly taught us, time isn't the same resource to all of us because "time abides long enough for those who make use of it". And John Doherty is meticulously applying that inspiring lesson to his business, creating the most out of his knowledge and expertise while leveraging that of a reliable developer.
---
Other great Success stories for you to enjoy: