Tags
---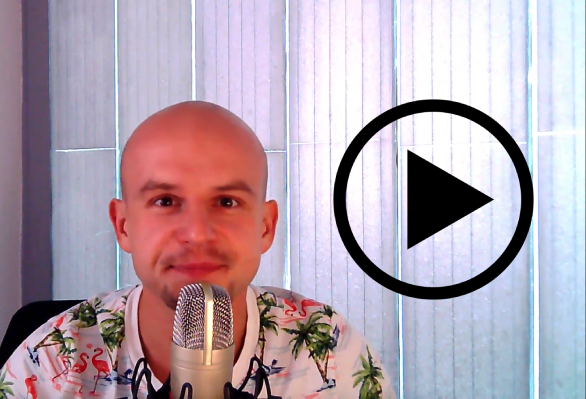 How can we generate most value together?
It's all about you. I want your business to thrive, that's the ultimate goal. I am genuinely interested in your needs, which means having a deep understanding of your situation and context first. To achieve this, I'll ask you precise questions and actually pay very careful attention to what you are saying.
When I'm sure that my knowledge about you and your project is sufficient, I will propose the best and most valuable solutions. There are often multiple possible solutions, and I will work with you on picking the most appropriate one for you and your project. The one which will bring you the most value and actually solve your problem.
After we put together the scope of the work, I will take over your project and take care of all the development and micromanagement for you, leaving you with more free time to focus on other things.
You'll be working only with me, personally. I do not have any employees or team-members. This way, I can be sure that I'll provide you with the smoothest experience possible. And you will have access to my 12+ years of IT experience.
Why do people like to work with me?
I have a wide range of knowledge. From understanding the psychology of personality, health and longevity, ethics, sociology, statistics, decision making, economics, marketing to conducting business on the internet and profound, technical, and complex web development knowledge.
I enjoy actively listening to my clients, mapping their world, defining their needs and needs of their business, and providing suggestions and solutions, which will maximize their business value.
Thanks to this mixture of know-how and honest interest in human beings, I'm able to deconstruct things to the smallest components and understand them. This translates into the ability to take the smallest pieces, combine them correctly together and build general visions and strategies for small and medium businesses. And implement tactical-level IT solutions.
To put this in concrete words: I can be your partner in everything related to your web presence.. I can understand how your business works and then help you to take the proper steps in the internet world.
How I communicate
I have over a decade of experience with managing in-house and remote workers, so I know exactly what it's like to hire someone remotely. When you can't see the hired person face-to-face, one of the most important things is being constantly informed and up to date so you can make the right decisions and have everything under control. Just like it would be when sharing the same office space. I have a habit of reporting to my clients on a regular basis, so you won't need to urge me for updates on the progress. I am also the person who will be doing the hands-on work on your project to maintain a close connection. This way, I can share all the important information with you and have no details lost in communication.
Why Choose Me?
My life spins exclusively around WordPress for more than 10 years now. It is my daily bread, having WordPress on my mind as a first thing when waking up and the last thing when falling asleep. I probably did every single thing one could do with it:
– Developed over 40 premium themes and plugins which have been purchased by 50,000+ customers
– Built dozens of great websites for our clients
– Completed hundreds of complex customizations
– Solved thousands of support requests from our worldwide community
– Developed technically advanced, in-house, fully OOP WP Framework
I have not only strong technical skills as a Senior WP Fullstack developer, but I also have a master's degree in Business and Finance. I can also offer you an experienced view from the entrepreneurial perspective. I can help you with MVPs, KPI dashboards, upselling strategies, etc. I will do my best to present you with solutions that would bring you the most value and leverage your effort while taking into account your situation.
From my blog
Services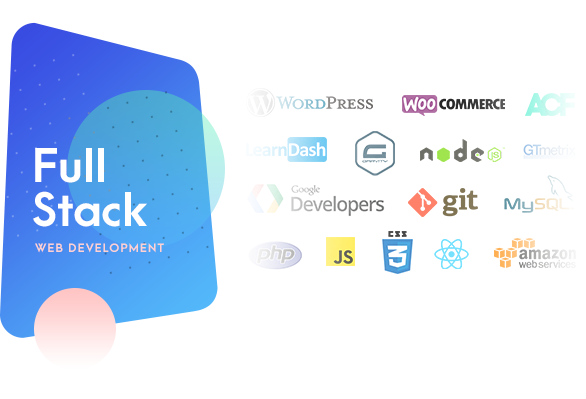 Implementation of advanced functionality

3rd party API integrations
Ecommerce (WooCommerce)
LMS (Sensei, LearnDash)
Membership portals
Listings and directory sites (e.g., real estate)

Creating custom functionality

Scraping (python, phantom.js)
Importing/exporting data
Automation (e.g., invoice to PDF export)
CRUD interfaces
Special animations/effects
Advanced forms and questionnaires (Gravity Forms, AJAX, CRM integration)
Complex plugin and theme customization
Creating sophisticated staging deployment environment using Git VCS

Existing websites
Custom design to WordPress or HTML5

Equipped to work with PSDs, Sketch, XD, …
1:1 conversion using our own WP theme (http://arktheme.com), highly cost-effective compared to other themes or custom theming
1:1 conversion to HTML5

Performance/speed optimization

Reducing loading times of assets with CDN servers across the globe
SSL/TLS offloading to dedicated SSL acceleration devices doing all of the encryption computing
PHP profiling and bottleneck discovery
Assets minification and compression
95%+ on YSlow, GTMetrix, PageSpeed Insights
First Contentful Paint
Above the fold CSS/JS extraction
Optimizing server loading time
Gzip configuration
My results
Ark WordPress Theme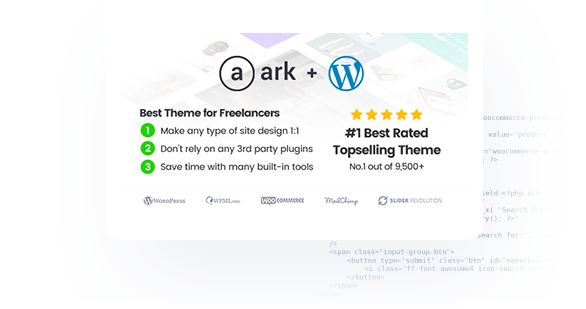 What do you do when you need a flexible tool for building client websites, and you can't find one? You build your own. After a year of all-hands-on-deck development, the "Ark", a WordPress theme for freelancers, has been born.
It is consistently one of the most popular (and best rated) themes and has been purchased by more than 10,000 customers, validating our innovative approach. We work daily on keeping it up-to-date and fresh with new content.
The official Ark theme website is http://arktheme.com/, and you can purchase a license at https://themeforest.net/item/the-ark/19016121.
Full website development for Topheizung AG

Patrik runs a heating renovations company in Switzerland, and they needed a responsive, highly converting, and fast website as a cornerstone for their business.
We built it on top of our Ark theme, and you are more than welcome to see the direct result at https://topheizung.ch/. We have also assisted him with creating a highly customized form/questionnaire for generating leads at https://topheizung.ch/heizungsrechner/.
Real estate listings API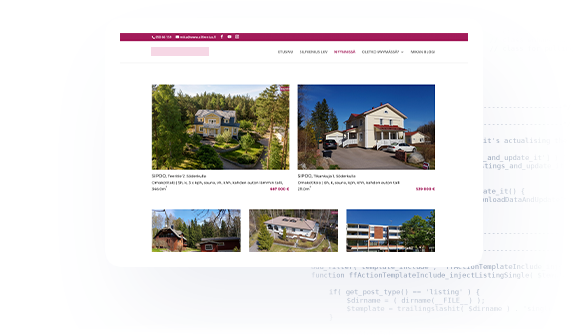 Jarmo's client is in the real estate business. He is managing the properties using 3rd party real estate server and wanted to have the listings mirrored on his website as well. We did the full API integration with his real estate provider and created a self-updating listing of the properties on his website.
Premium real estate listings behind a paywall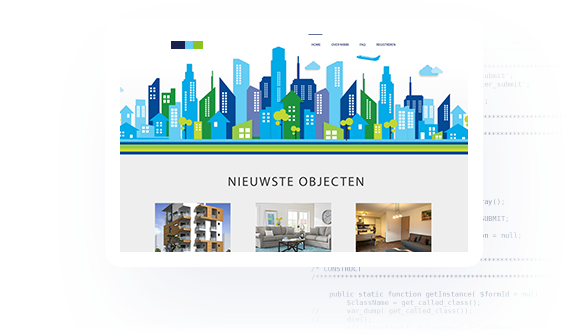 Ryan's client wanted a system where house and apartment owners could post their real estate for rent. Where users could send reactions to property owners, but only after paying an unlocking fee. Ryan took care of the design, and we have created the custom backend functionality.
Custom LearnDash+WooCommerce plugin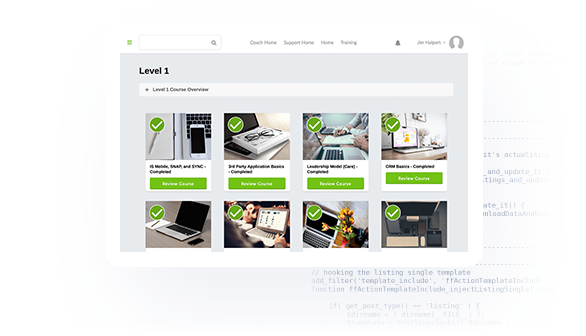 Jason wanted to limit his LearnDash courses only to a max of 2 attempts per purchase. We have handled this by coding a custom plugin that is co-operating with WooCommerce and LearnDash.
Customising Sensei website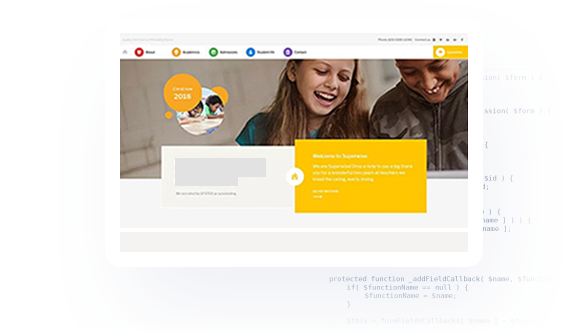 Gabriel is running a learning platform on a Sensei plugin. He needed advanced customization of the Sensei plugin so it would exactly fit his needs. For example, alter the grading system, require users to watch videos before taking tests, generate various reports and certificates, and more. We have rolled up our sleeves and did all the complex work so Gabriel could just focus on his platform.
About me
The majority of my time revolves around WordPress development. In my free time, I really enjoy sports like gymnastics and beach volleyball. I love spending time with my family and friends on various occasions, mainly connected with good food or exploring places.
Trustpilot Reviews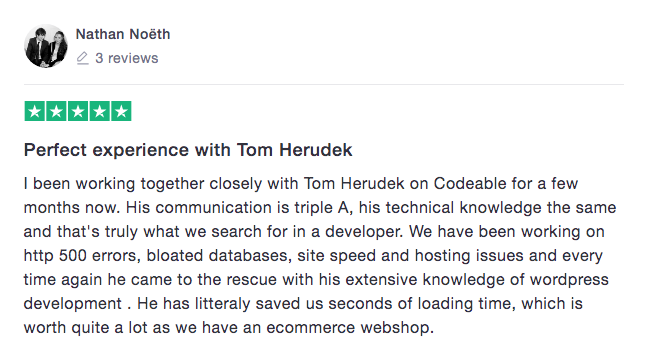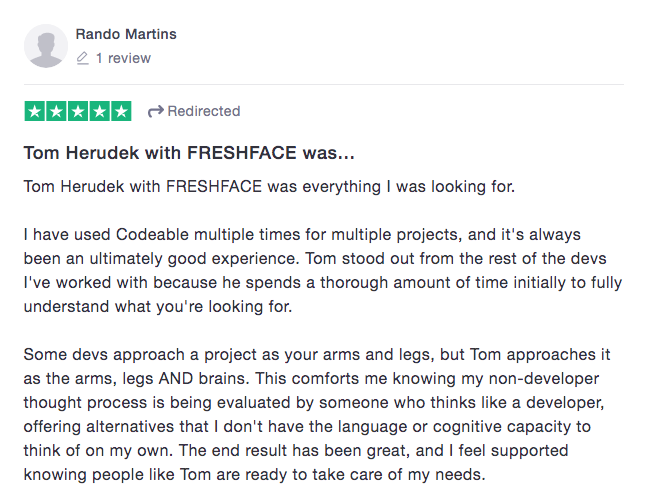 ---
Customer reviews



It was an excellent experience working with Tom. He did an thorough job examining existing code and isolating the root cause of our issue quickly. His post-mortem videos were useful in helping us understand exactly what was fixed and provided an added layer of transparency to the work he performed. Thanks, Tom!


Great guy and Excellent developer.! Will hire again for sure.



It has been a pleasure working with Tom. He came up with a great solution to what I wanted to achieve. Thank you Tom for your work on my project.

Had an excellent consultation with Tom. He is personable, knowledgeable and honest. His communication is excellent. We found him to be very helpful and look forward to working with him for the future.
Excellent developer.

Impeccable service from start to finish. Understands business which most developers don't and gives honest and fair feedback and value. Couldn't recommend enough.


Working with Tom was very pleasant and exceeded my expectations. He implemented the project quickly and thought it through well. Until next time!

Excellent consultation and gave me great confidence in his ability. His style was personable and professional and his educational background and other business acumen provides a well-rounded perspective on web-based businesses!