Tags
---
T-N-T stands for Tried-N-True. T-N-T is run by Marius Vetrici and David Gaz, two of the top experts on codeable.
We have hundreds and hundreds of 5 star reviews and build a LOT of websites.
We have a crack team of the very best engineers, strategists and designers.
Think Led Zeppelin but with code.
Your website is the heart of your brand. It is the first point of contact for your organization. Because we design, code and market hundreds of websites a year, Big and Small, we get a unique glimpse at the inner workings and strategies of a great many businesses.
We then apply this experience to your organization to give you a competitive edge.
We are Tried-N-True.
---
Strengths include: Custom Themes, Custom Plugins, Large Web Platforms, Learning Management Systems, E-commerce, Theme Modification, Video Integration, Image Development and High-Impact Graphics.
---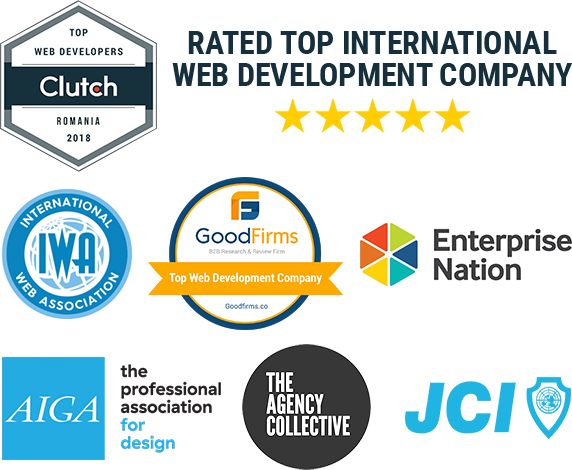 ---
---
---
---
---
---
---
---
---
Customer reviews
TNT - Marius Vetrici & David Gaz

Marius and his team have been wonderful to work with! I needed improvements done on a highly customized wordpress theme which they were able to do with ease. Their response time to my questions and feedback was always fast and they completed all project tasks on time and on budget. I highly recommend them!
TNT - Marius Vetrici & David Gaz

The work itself, the communication and the responsiveness are very professional, friendly and in summary: just perfect :)!
TNT - Marius Vetrici & David Gaz

Marius is very professional, proactive, and prompt. His team is an asset to the WordPress community.
TNT - Marius Vetrici & David Gaz

David is consistently awesome.
TNT - Marius Vetrici & David Gaz
David is unlike most web developers in that he is strong in both technical and visual elements -- and as a bonus he is a strategic thinker!
TNT - Marius Vetrici & David Gaz

I'm thrilled with the work David has done!!! He's very creative, has an amazing eye, and has given us SUCH a quality homepage while working within our budget. Not only is his work lovely, but he's lovely to work with -- willing to go above and beyond. We feel very, very lucky to have found him to redesign our site.
TNT - Marius Vetrici & David Gaz
TNT is a combination of the best in web development. Marius and David are technically excellent, they are strategic thinkers and they go above and beyond to help me achieve my vision!
TNT - Marius Vetrici & David Gaz
After spending a large sum of $$ and a few years on our online platform development, two 3rd party audits revealed that our platform's foundation was not stable. Unknowingly we had built a complex site without a strategic road map. Our TTFB earned a score of F. My vision/plans for scaling our site now seemed impossible. Could anyone fix the problems? I began to wonder. One agency came up consistently in my search – TNT/WP Riders. I was told they are brilliant web developers. I have found that to be true. After our first task, we were able to achieve the following: 1. Untangle major performance issues on our complex site 2. Produce excellent TTFB results 3. Prioritize future tasks to make our foundation stable and secure. TNT/WP Riders far exceeded my expectations in the technical work that was done. In addition, the costs were reasonable and the intelligent, gracious communications with Marius has buoyed my confidence and optimism for the future of our platform.
TNT - Marius Vetrici & David Gaz

TNT - Marius Vetrici & David Gaz

TNT - Marius Vetrici & David Gaz

Marius always resolves our problems quickly. He is a true expert and very efficient! In addition, he is an excellent communicator, which makes a stressful situation just that much better. I highly recommend Marius. Before we began working with WPRiders, we found ourselves dealing with website glitches every time there was a Word Press update. We would only discover the problems when users alerted us to something that was malfunctioning. We would drop everything and spend an inordinate amount of time trying to fix the problems. We often failed without even understanding why our fixes weren't working. Our situation was desperate. To have our website malfunction so often was unacceptable. Users were relying on us! It was also insupportable that staff time was being so inefficiently allocated to the task of trying to maintain the website. We were tremendously grateful to be introduced to WPRiders. Their services met our needs 110%! They are experts in their field. They anticipate problems and explain their plans to us in plain, everyday language. They are available when they are needed. They address questions immediately and solve problems extremely quickly. Their billing practices are very reasonable and without issue. Their staff is personable, pleasant, flexible, and they are clear communicators. Thanks to WPRiders' outstanding service, we went from an extremely frustrating situation to the absolutely perfect operation of our website. I am happy to speak further to anyone considering signing on with WPRiders. I can't recommend them highly enough.
TNT - Marius Vetrici & David Gaz

Marius and Carmen were really professional and easy to work with. Marius did the task in no time and in an impeccable manner, meanwhile Carmen handled communication with me, never had to worry 'bout anything !!
TNT - Marius Vetrici & David Gaz

TNT - Marius Vetrici & David Gaz

Marius seemed really great to work with, but after the initial proposal, I never talked to him. It was always someone name Carman who was very pushy throughout the testing process. There is a major difference in time zones which made it tough for communication and testing. Carman kept asking me to mark the project complete so they could be paid, even though the project wasn't complete.
TNT - Marius Vetrici & David Gaz