Tags
---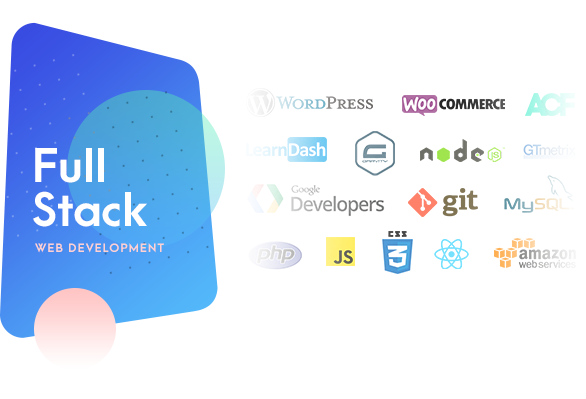 Why Choose Me?
My life spins exclusively around WordPress for more than 10 years now. It is my daily bread, having WordPress on my mind as a first thing when waking up and a last thing when falling asleep. I probably did every single thing one could do with it:
– Developed over 40 premium themes and plugins which have been purchased by 50,000+ customers
– Built dozens of great websites for our clients
– Completed hundreds of complex customisations
– Solved thousands of support requests from our worldwide community
– Developed technically advanced, in-house, fully OOP WP Framework
I have not only strong technical skills as a Senior WP Fullstack developer but I also have a master degree in Business and Finance. Combined with the fact that I'm a co-founder of FRESHFACE agency (est. 2009), I can also offer you an experienced view from the entrepreneurial perspective. I can help you with MVPs, KPI dashboards, upselling strategies, etc. I will do my best to present you with solutions which would bring you the most value and leverage your effort while taking into account your situation.
Services
I am also backed by a strong team of developers and designers so we can see the big picture of development process and there is not a task we couldn't solve. Below is just a few examples of what we can do for you:
Implementation of advanced functionality

3rd party API integrations
Ecommerce (WooCommerce)
LMS (Sensei, LearnDash)
Membership portals
Listings and directory sites (e.g., real estate)

Creating custom functionality

Scraping (python, phantom.js)
Importing/exporting data
Automation (e.g., invoice to PDF export)
CRUD interfaces
Special animations/effects
Advanced forms and questionnaires (Gravity Forms, AJAX, CRM integration)
Complex plugin and theme customisation
Creating sophisticated staging deployment environment using Git VCS

Existing websites
Custom design to WordPress or HTML5

Equipped to work with PSDs, Sketch, XD, …
1:1 conversion using our own WP theme (http://arktheme.com), highly cost-effective compared to other themes or custom theming
1:1 conversion to HTML5

Performance/speed optimisation

Reducing loading times of assets with CDN servers across the globe
SSL/TLS offloading to dedicated SSL acceleration devices doing all of the encryption computing
PHP profiling and bottleneck discovery
Assets minification and compression
95%+ on YSlow, GTMetrix, PageSpeed Insights
First Contentful Paint
Above the fold CSS/JS extraction
Optimizing server loading time
Gzip configuration
How I work
I am genuinely interested in your needs which means I need to have a deep understanding of your situation first. To achieve this, I will gather as much information as possible. Sometimes this means hopping on a video call to speed things up.
When I'm sure that my knowledge about you and your task is sufficient, I will propose the best solutions. There are often multiple possible solutions and I will work with you on picking the most appropriate one for you and your project.
After we put together the scope of the work, I will take over your project and take care of all the development and micromanagement with our team for you, leaving you with more free time to focus on other things.
My results
Ark WordPress Theme
What do you do when you need a flexible tool for building client websites and you can't find one? You build your own. After a year of all-hands-on-deck development, the "Ark", a WordPress theme for freelancers, has been born.
It is consistently one of the most popular (and best rated) themes and has been purchased by more than 9,500 customers, validating our innovative approach. We work daily on keeping it up-to-date and fresh with new content.
The official Ark theme website is http://arktheme.com/ and you can purchase a license at https://themeforest.net/item/the-ark/19016121.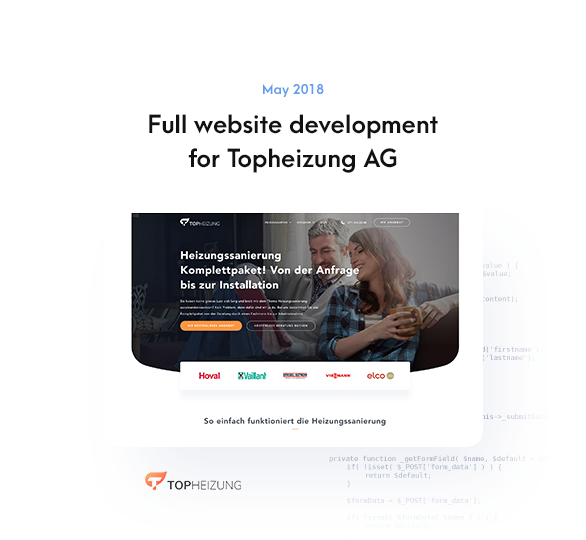 Patrik runs a heating renovations company in Switzerland and they needed a responsive, highly converting and fast website as a cornerstone for their business.
We built it on top of our Ark theme and you are more than welcome to see the direct result at https://topheizung.ch/. We have also assisted him with creating a highly customised form/questionnaire for generating leads at https://topheizung.ch/heizungsrechner/.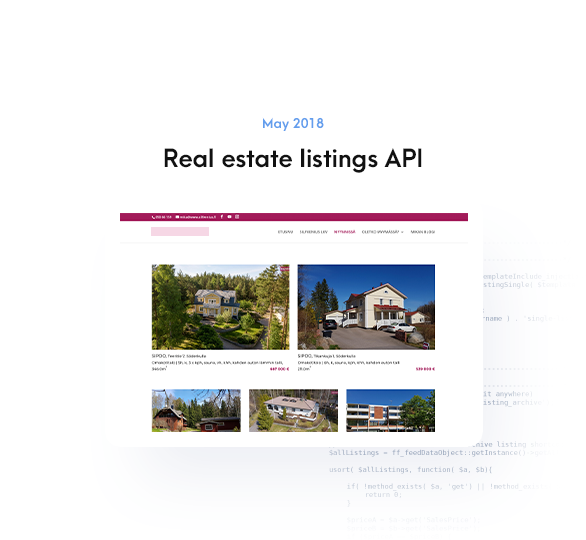 Jarmo's client is in real estate business. He is managing the properties using 3rd party real estate server and wanted to have the listings mirrored on his website as well. We did the full API integration with his real estate provider and created a self-updating listing of the properties on his website.

Ryan's client wanted a system where house and apartment owners could post their real estates for rent. Where users could send reactions to property owners, but only after paying an unlocking fee. Ryan took care of the design and we have created the custom backend functionality.
Custom LearnDash+WooCommerce plugin
Jason wanted to limit his LearnDash courses only to max 2 attempts per purchase. We have handled this by coding a custom plugin which is co-operating with WooCommerce and LearnDash.
Customising Sensei website
Gabriel is running a learning platform on a Sensei plugin. He needed advanced customisation of the Sensei plugin so it would exactly fit his needs. For example alter the grading system, require users to watch videos before taking tests, generate various reports and certificates, and more. We have rolled up our sleeves and did all the complex work so Gabriel could just focus on his platform.
About me
Majority of my time revolves around WordPress development. In my free time, I really enjoy sports like gymnastics, badminton and cycling. Love spending time with my girlfriend and friends on various occasions, mainly eating out. I am also a huge book freak, I read perhaps 40 books a year.
---
Customer reviews
Thomas Herudek
2018-06-27T16:11:05Z
5
I'm loving Codeable and Thomas. He is very responsive and I love all the communication. It allows me to focus on other things without being worried about what is going on. I trust he is going to take care of it!
Thomas Herudek
2018-04-03T14:06:17Z
5
Thomas was very responsive and quick in his communication, and thorough in his delivery of my requirements. It was a pleasure working with him and I look forward to more projects in the future!
Thomas Herudek
2018-03-05T16:12:15Z
5
Thomas was an effective communicator, extremely clear on objectives and provided good feedback on best practices. Never objected to answering a question we had, and provided options for solutions we were looking for. I would highly recommenced Thomas and plan on using him for future engagements.
Thomas Herudek
2018-07-06T22:39:32Z
5
Thomas was excellent in his explanations at every stage in the process, to help me understand coding issues that are beyond my current skillset. He was very clear in questions he asked and describing information he needed from me in terms of what he required in order to finish the project. He helped me convey my needs to a third party who was involved in the project on my end, to clarify what we needed from him. He went above and beyond to provide a solution for me that was within a difficult time frame, and the end product was EXACTLY what I needed.
Thomas Herudek
2018-07-03T08:32:13Z
5
Thomas Herudek
2018-05-17T14:01:32Z
5
Thomas Herudek
2018-05-11T07:33:54Z
5
Thomas Herudek
2018-04-17T10:25:40Z
5
Easy to communicate and great work!
Thomas Herudek
2018-03-20T09:50:13Z
5
very great working with Thomas and he was even very helpful in explaining his implementation of my requirements, even creating a video explainer.
Thomas Herudek
2018-03-16T10:00:25Z
5
Thomas was great top work with - very professional and helpfully. I would highly recommend him.
Thomas Herudek
2018-03-15T01:49:49Z
5
Fantastic communication. Excellent end result and very patient through the production process.
Thomas Herudek
2018-03-07T11:53:17Z
5
Very clear communication before and during project. Very clear code and comments. Excellent service.
Thomas Herudek
2018-03-06T13:40:48Z
5
Thomas Herudek
2018-02-23T14:53:14Z
5
Thomas Herudek
2018-02-16T19:03:32Z
4