Tags
---
Certified Codeable Expert Developer since January 2013: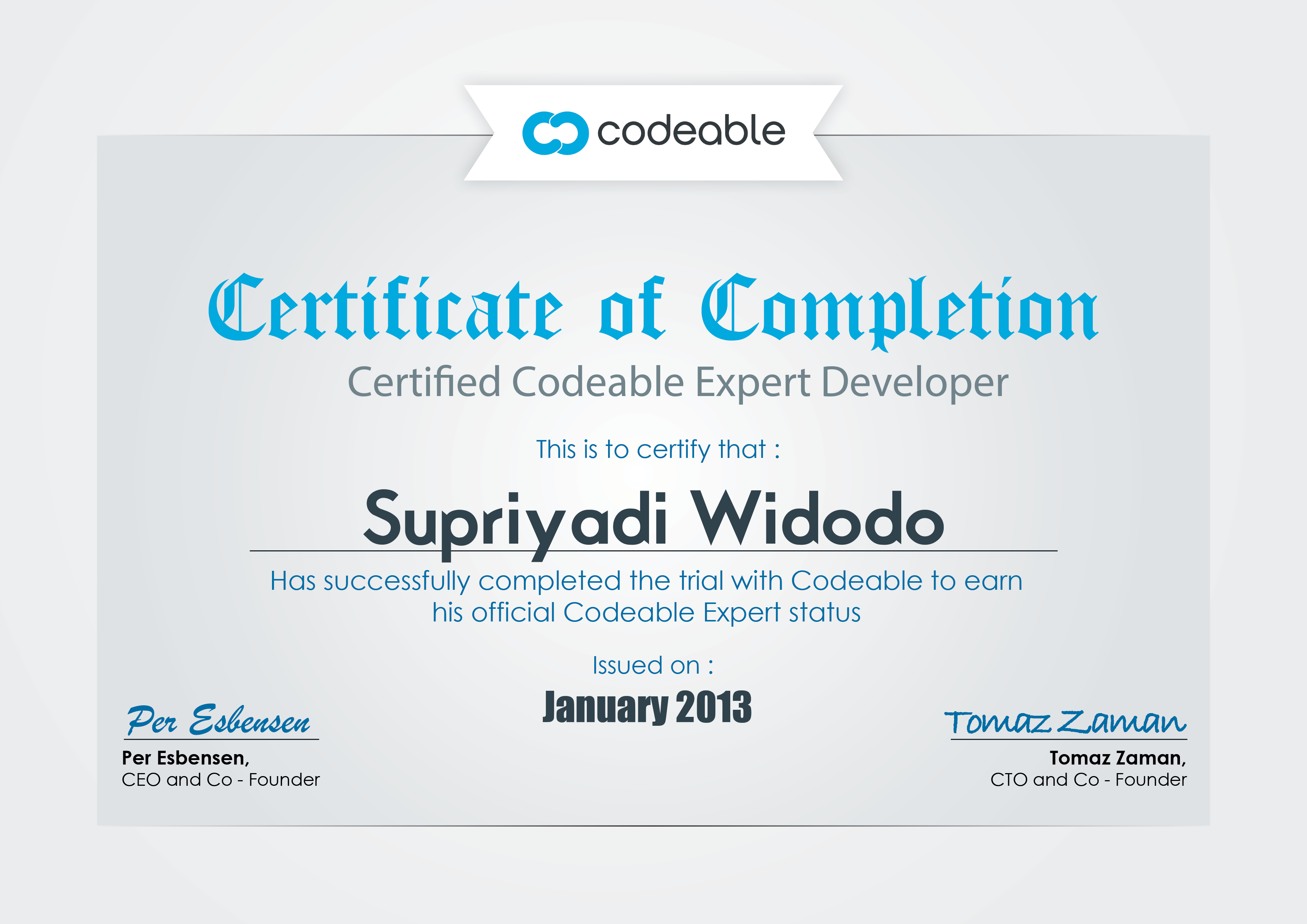 Fast, excellent, and trustworthy!
Write great content, grow your profitable business, delegate the tech work to us. You work hard to keep your business moving forward. I am happy to make sure technology doesn't stand in your way.
As a WordPress Rockstar, I have over 10 years experience with WordPress. I'm committed to provide great quality work for great client like you.
I specialize in development and design of user-friendly custom made WordPress and WooCommerce websites from scratch.
Every client, and every project, is unique. I listen to you, your needs, and create strategic, custom built web solutions, for you and your business.
I always honor deadline and commitment with quality of work. My goal to secure long term and stable relationship with you. Work with me and you will be really satisfied, infact more than satisfied!
If you want to know me more, so don't hesitate to contact me.
Your Success is My Business!
Best regard,
Supriyadi Widodo
---
Customer reviews

Supriyadi is a true professional. Responsive, helpful and knowledgable.


Helpful and fixed my websites issue!


Resolved problem quickly and communicated well.

Supriyadi is extremely knowledgable and very easy to work with. He was very patient dealing with delays due to my health issues. I recommend him for anyone needing website work.


Excellent work and communication.


Excellent work done very quickly.

Easy to communicate with and got the job done quickly. Thanks!

Great work, completed the task perfectly the first time!

Great work. Good communication.

Great!