Tags
---
CERTIFIED CODEABLE EXPERT DEVELOPER: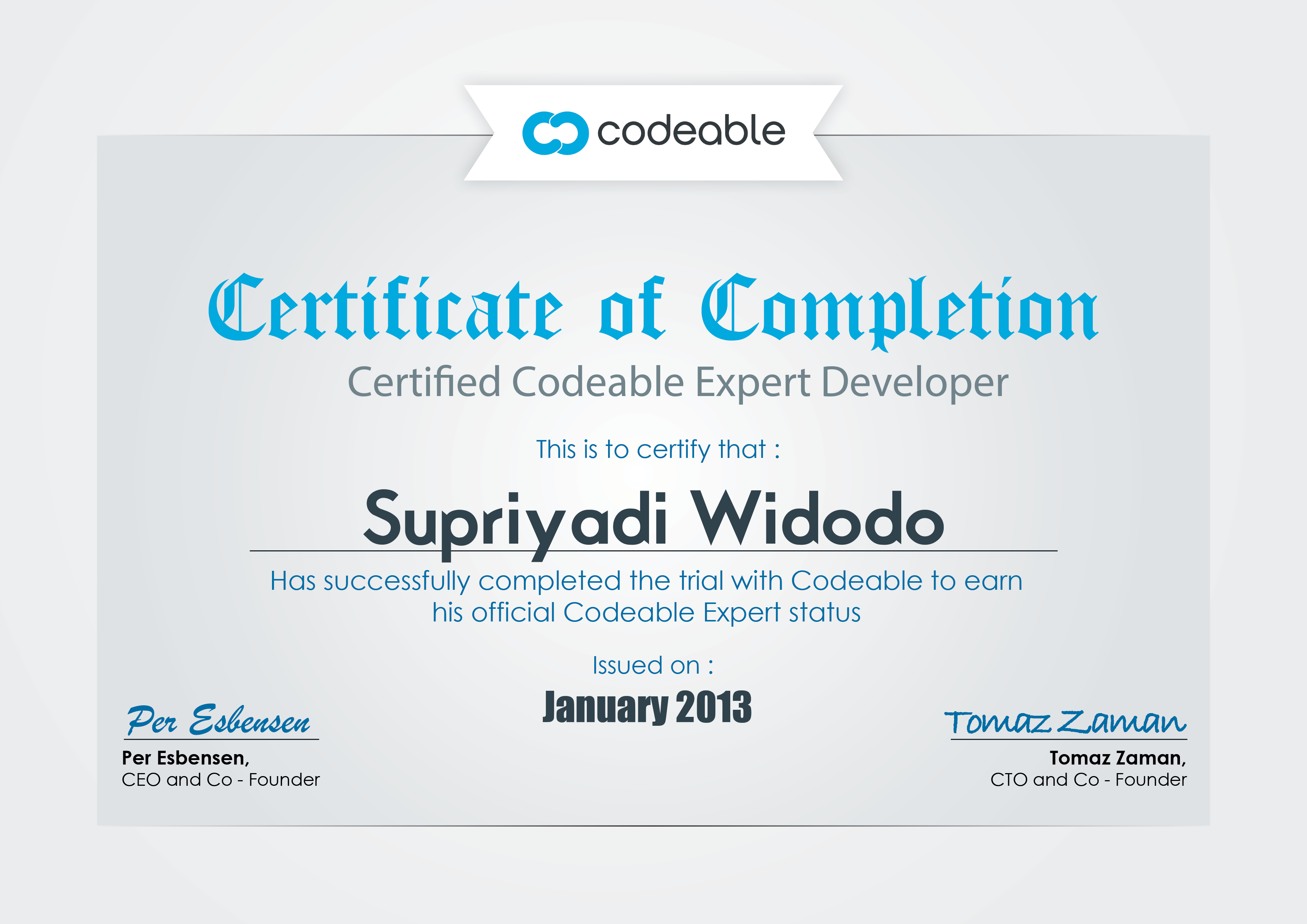 I'm a web developer and internet marketer for 10 years.
I love what I do. I am so excited to learn about new technology and knowledge, especially those aimed at improving my skill and competence.
I have specific and extensive experience developing with PHP, XHTML, CSS, WordPress, WooCommerce, and Internet Marketing. I specialize in high quality, user friendly WordPress theme design and development.
I have finished various kind of websites and WordPress project as well.
Communication with my clients is paramount, I will always be available and excited to discuss your project.
My primary objective is to ensure that the buyer gets the best there is, and by this i mean learning new ways of doing things everyday.
I always honor deadline and commitment with quality of work. My goal to secure long term and stable relationship with you. Work with me and you will be really satisfied, infact more than satisfied!
If you want to know me more, so don't hesitate to interview me.
Your Success is My Business!
Best regard,
Supriyadi Widodo
---
Customer reviews
Supriyadi Widodo
2018-01-16T03:09:06Z
5
Supriyadi Widodo
2018-01-14T23:56:17Z
5
Supriyadi Widodo
2018-01-11T02:18:52Z
5
Efficient, communicated well, was patient with my lack of skill-set! Thanks Supriyadi.
Supriyadi Widodo
2018-01-10T02:29:40Z
5
Very patient, answered all questions (and there were many) Highly recommended, very knowledgeable and quick with responses. Super fast turnaround on project!!
Supriyadi Widodo
2018-01-07T23:41:35Z
5
Surpriyadi took the time to understand the full scope, responded quickly and thus, was hired. Project was done within 24hours. Will definitely work with him again.
Supriyadi Widodo
2018-01-03T18:44:33Z
2
I don't know if it was a communication issue (in which case I'm at least equally at fault), but I really needed someone to just take over the problem and fix it. Instead, I got some direction-setting and did a lot of the work myself... mostly to no avail. My site ended up being down for most of three days, and even my entire org's emails went down for a day and a half. After tons of frustration, I finally got Supriyadi to just go in and do it himself. Once he did that, he resolved the problem in very little time. I wish he had done so on the first day and saved me all the extra headaches and sleepless nights.
Supriyadi Widodo
2018-01-02T17:36:27Z
5
Very responsive and knowledgeable. A pleasure to work with!
Supriyadi Widodo
2017-12-31T00:13:39Z
5
Supriyadi Widodo
2017-12-14T15:56:55Z
5
Supriyadi went above and beyond, and was so patient.
Supriyadi Widodo
2017-12-06T04:39:56Z
5
Fast turnaround and the work was great. Highly recommend him!
Supriyadi Widodo
2017-11-26T23:42:47Z
5
Supriyadi Widodo
2017-11-25T18:07:25Z
5
Supriyadi really helped me tremendously. He was very quick, skilled and patient. I had an urgent issue (for me) with Custom Post Types and he solved it efficiently and with confidence. He quickly set up a staging server, analyzed the issue, and resolved skillfully. I am very thankful for his help.
Supriyadi Widodo
2017-11-20T13:52:04Z
5
Supriyadi Widodo
2017-11-19T21:34:57Z
5
It was great working with Supri. He was very responsive and solved my issue in a timely manner.
Supriyadi Widodo
2017-11-16T16:53:53Z
5