Tags
---
Hello! I'm Ren, a web and software developer based in Cleveland, Ohio, USA. I've been developing complex software applications for six years. Most of my work includes custom web applications to fit almost any business requirement. Some of my specialties include WooCommerce, AffiliateWP, Easy Digital Downloads, Gravity Forms, the Genesis Framework, and others.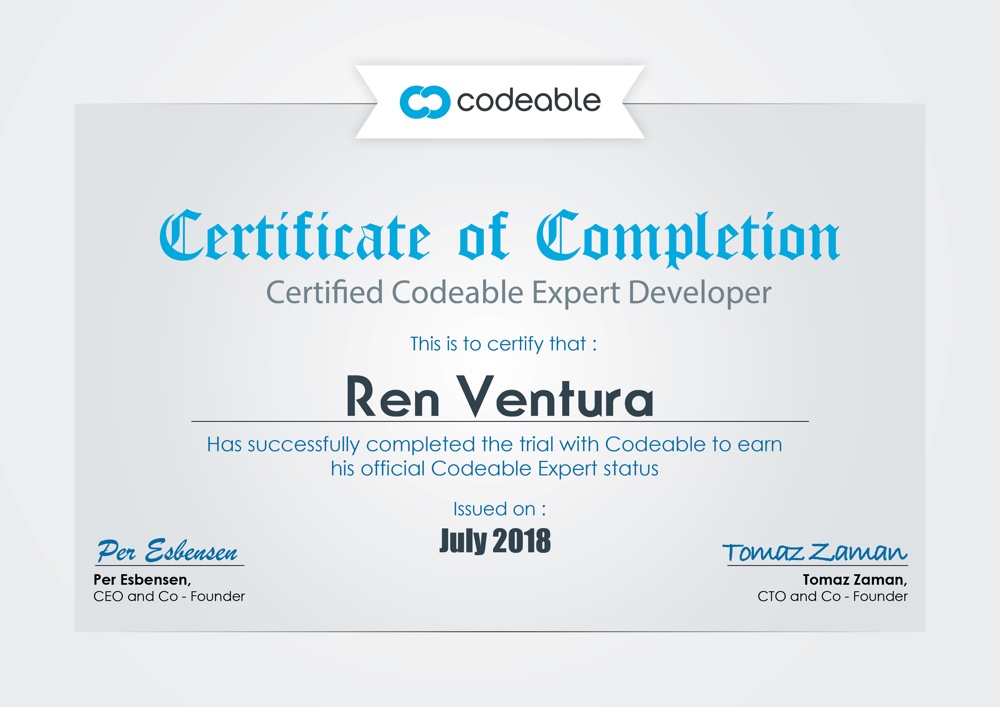 I don't sell websites or code…I develop web and software solutions to solve complexities for modern operations – the more complex the project, the more fun! My primary goal is to put more money in my client's pocket by developing technology solutions that fit their business.
When you need attention, you get it right from the person handling the project. As an independent developer for six years, I've learned to approach all projects from a ROI perspective to deliver client-focused results. My experience goes beyond just code, and extends into understanding businesses and their needs. What drives me in my work is that I have fun writing code, and helping others get to where they need to be.
To check out some of the projects I've worked on, you can see my portfolio here.
---
Customer reviews
Ren Ventura
2019-04-20T15:18:10Z
5
Fantastic and quick work. A real pleasure to do work and business with.
Ren Ventura
2019-03-02T01:06:48Z
5
Ren Ventura
2019-02-17T21:10:10Z
5
Ren Ventura
2019-02-12T04:05:40Z
5
Ren Ventura was hired on to create a fully-custom WordPress based blog theme. Ren took this project and ran with it, fully understand the requirements in only 4-5 conversations, over 3 days. Not only did Ren provide a seamless experience; he also provided the highest quality work I have previously experienced. The task was completed in just over a week, with first & final deliverables being perfect. The site absolutely smashed any audit that it was challenged to, & both mobile & desktop iterations were flawless. I would rate this as one of the best web developer experiences of my career. Thanks Ren!
Ren Ventura
2019-02-08T17:42:26Z
5
Ren Ventura
2019-01-20T20:19:35Z
5
Ren Ventura
2019-01-19T21:57:18Z
5
Ren Ventura
2019-01-15T04:31:21Z
5
Ren is one of the best most responsive devs I have ever worked with.
Ren Ventura
2019-01-03T16:21:48Z
5
Ren Ventura
2019-01-02T23:17:23Z
5
....because not all heroes wear capes
Ren Ventura
2018-12-20T19:24:12Z
5
Excellent ! Good understanding of my problematic. The work was done fast and clean. I recommend Ren and I will hire him the next time.
Ren Ventura
2018-12-17T20:17:21Z
5
Ren Ventura
2018-12-13T19:51:58Z
5
Ren Ventura
2018-12-06T22:09:52Z
5
Ren had a good understanding of the requirement and the options available and had excellent communication and questioning skills. I am confident that we have a great basis for proceeding to the next stage of the project.
Ren Ventura
2018-12-05T11:21:48Z
5
Just love to work with him. Will hire him again & again for my future projects. Go ahead with your good work Ren Ventura!