Tags
---
Hello! I'm Ren, a web and software developer based in Cleveland, Ohio, USA. I've been developing complex software applications for six years. Most of my work includes custom web applications to fit almost any business requirement. Some of my specialties include WooCommerce, Easy Digital Downloads, Genesis Framework, and others.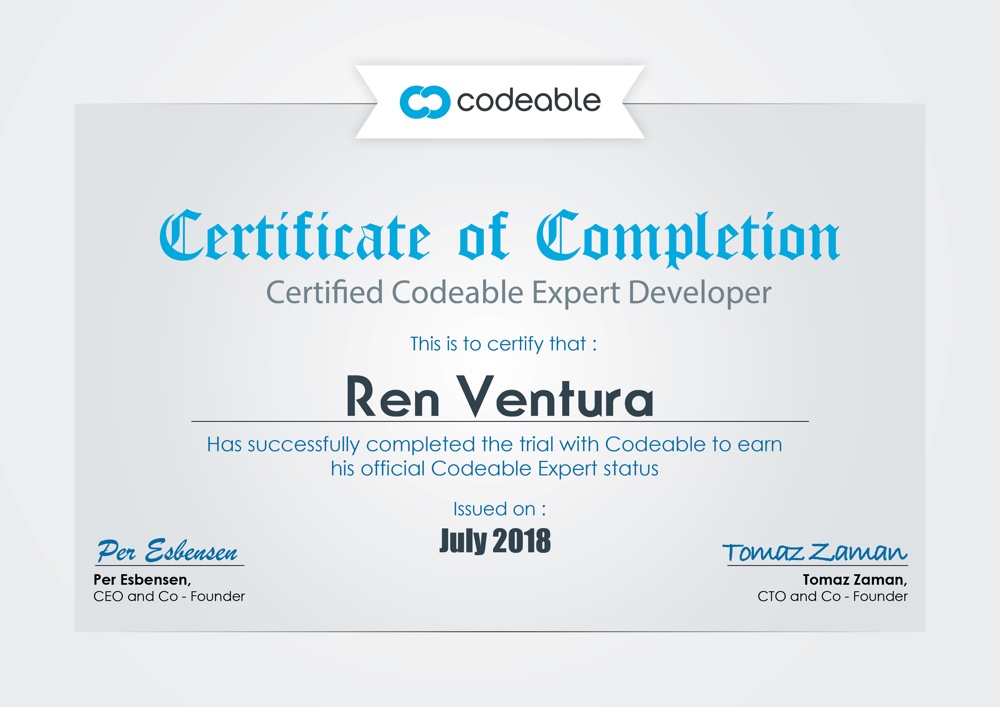 I don't sell websites or code…I develop web and software solutions to solve complexities for modern operations – the more complex the project, the more fun! My primary goal is to put more money in my client's pocket by developing technology solutions that fit their business.
When you need attention, you get it right from the person handling the project. As an independent developer for six years, I've learned to approach all projects from a ROI perspective to deliver client-focused results. My experience goes beyond just code, and extends into understanding businesses and their needs. What drives me in my work is that I have fun writing code, and helping others get to where they need to be.
---
Customer reviews
Ren Ventura
2018-07-21T00:54:08Z
5
Ren Ventura
2018-07-14T02:30:13Z
5
Ren took on my project and after a short telephone chat, he was able to resolve the issue quickly. I would recommend using Ren for your future Gravity Form project. Don
Ren Ventura
2018-07-13T10:56:42Z
5
Ren completed the project very quickly, was very good at communicating what he planned to do, and even added an extra feature after he finished the project when I asked him.
Ren Ventura
2018-07-12T14:25:21Z
5
Ren Ventura
2018-07-09T22:38:02Z
5
Ren is very professional, efficient and proactive.
Ren Ventura
2018-07-02T15:35:17Z
5
Ren Ventura
2018-07-02T14:28:42Z
5
Ren Ventura
2018-06-30T02:10:06Z
5
Ren Ventura
2018-06-21T02:30:37Z
5
Ren was a champion. He finished ahead of time - on budget and quality code! Highly recommended.
Ren Ventura
2018-06-20T15:20:22Z
5
Ren Ventura
2018-06-13T14:20:49Z
5
Ren Ventura
2018-06-11T02:54:14Z
5
Ren was easy to speak to and listened well. He had a lot of patience with my layman ignorance and clearly articulated the solutions to the problems I posed. It was exactly what I was looking for
Ren Ventura
2018-06-08T20:16:20Z
5
Ren Ventura
2018-06-06T18:42:33Z
5
Ren Ventura
2018-05-31T21:06:03Z
5
Ren fixed my problem in 6 hours. Great service and professional.