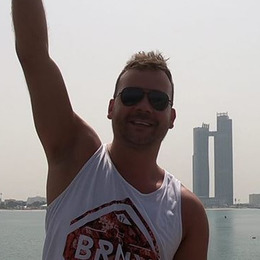 Rafal Gicgier
Full-Stack Developer
Experienced WordPress developer with more than 10 years of experience. I am easy-going, open-minded and I like to ask a lot of questions up-front. I prefer ongoing communication and detail-oriented development approach :)
Languages
English, Polish, Spanish; Castilian
Member since
06 Jun, 2019
2 years
Typical projects
Plugin Development, Theme Development, Troubleshooting and Fixes
I've been involved in the WordPress ecosystem for around 10 years already, having worked as a Senior Developer for Xfive previously, and having worked as a Project Manager for the Goodie Website. As hobby I run a WordPress related blog WP doin. I am glad to help out my clients with: 1. Full website builds 2. Gravity Forms 3. Troubleshooting issues - finding the source of the bug, fixing wrong code, fixing debug errors 4. WooCommerce issues 5. Divi 6. Elementor 7. Advanced Custom Fields Pro plugin I am a well-rounded developer looking for a challenge. Due to NDA I can't share most of my portfolio items.
5/5
Rafal provided excellent knowledge and quick attention to my project. There were some unexpected issues that occurred through the process that he patiently sorted out and left the project exactly where I needed it to be. A pleasure to work with.
Sep 03, 2021
5/5
Rafal is a good communicator, works quickly and efficiently and his work is exemplary. He's happy to take the time to explain the rational behind coding and design chooses, and he will walk the extra mile to make sure you are fully satisfied with the project. I will most definitely employ him again.
Jun 21, 2021
5/5
Rafal is amazing! He is a fantastic problem solver, and has great communication skills. I would recommend him to anyone, anytime for their WP development needs.
May 18, 2021
5/5
Flexible help and a reliable backup
Aug 31, 2021
5/5
Not only good in fixing, also good in consulting. Thank you Rafal!
Aug 26, 2021
5/5
I love this guy! He takes his time to understand your exact needs and budget and finds the solution. I will definitely hire him in the future!
Aug 09, 2021
5/5
Thank you!
Aug 03, 2021
5/5
Once again, Rafal has saved my day!
Aug 03, 2021
5/5
Once again, Rafal has saved the day for me ; - )
Jul 28, 2021
5/5
Super fast, super helpful, super friendly. Perfect.
Jul 21, 2021