Tags
---
I've been working with WordPress for over a decade. Through the years, I've been a WordPress theme reviewer, theme contributor, plugin developer and a WordCamp speaker & volunteer.
Outside WordPress, I've worked in all roles in the software development cycle. As a Principal Engineer in MTN, Africa's largest telecom, I led teams designing, building and supporting custom & vendor applications for over 10 million customers. I built the core of the telecom's loyalty platform that grew to support 4 million customers.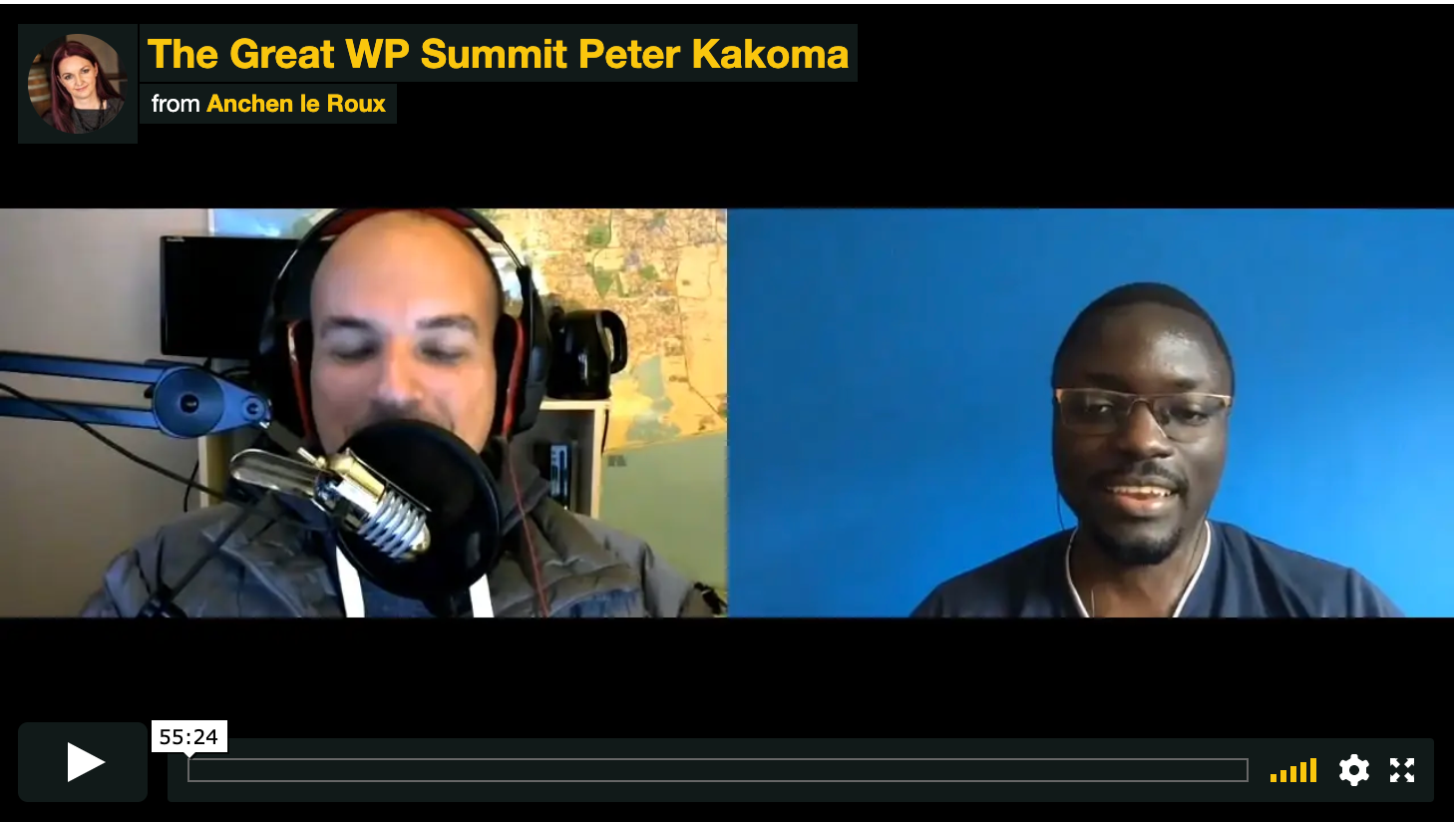 As a senior Engineer at Andela, a company building world-class software for IBM, Microsoft and other US tech companies, I mentored the next generation of global tech leaders and also, designed & built software for the company's off-shore clients.
I'm big on finding an appropriate solution for the need at hand and speaking human – not tech – to ensure we are all on the same page as we work together to bring that solution to life. I'm also quite big on following best engineering practices. Over the years, these practices have proved themselves invaluable to not just making the teams I'm a part of effective but also ensuring that projects have great, lasting impact.
I look forward to working with you to bring your project to life.
---
Customer reviews
Peter Kakoma
2019-09-12T07:25:08Z
5
Peter Kakoma
2019-04-03T15:03:18Z
5
Peter is faithful and trustworthy person who owns the project from start to finish thank you for your time and dedication to odd hours of calls and contacts
Peter Kakoma
2019-03-02T17:00:22Z
5
Peter is a rockstar when it comes to Wordpress - the ultimate professional. We gave him a super complex brief which involved CSS styling and booking logic for a booking confirmation email & he delivered it perfectly. What I really appreciated about Peter was that he took the time to resolve defects identified in UAT, always responded promptly and remained patient throughout the process (nothing worse than a developer who rushes to seek completion). I look forward to building a long-term relationship as we build out our platform.
Peter Kakoma
2019-02-26T02:15:06Z
5
Peter is super accommodating!
Peter Kakoma
2019-02-12T08:40:25Z
5
Peter Kakoma
2019-01-28T05:11:26Z
5
Peter Kakoma
2019-01-21T04:35:09Z
5
Peter Kakoma
2019-01-17T05:53:49Z
5
Peter Kakoma
2018-11-30T12:34:39Z
4
Peter Kakoma
2018-11-19T11:34:53Z
5
Peter Kakoma
2018-11-12T06:46:43Z
5
Peter Kakoma
2018-10-23T08:56:38Z
5
Peter Kakoma
2018-09-05T08:39:09Z
5
Peter Kakoma
2018-08-23T11:10:25Z
5
Peter Kakoma
2018-06-12T16:45:45Z
2
Peter weren't able to actually finish the task. He made a great effort and I am sure he spend a lot of time on it but in the end I have to rate him on the task that he was given, and that one he didn't complete. I am sure that with another task that might be more in his ballpark he would be excellent.