Tags
---
Hi, I'm Nathan and I run a small web design and development agency based in the United Kingdom.
I work with a team of four other developers and we specialise in WordPress and app development. As a team, we have over 50 years of experience in developing websites and software.
– Nathan

Certification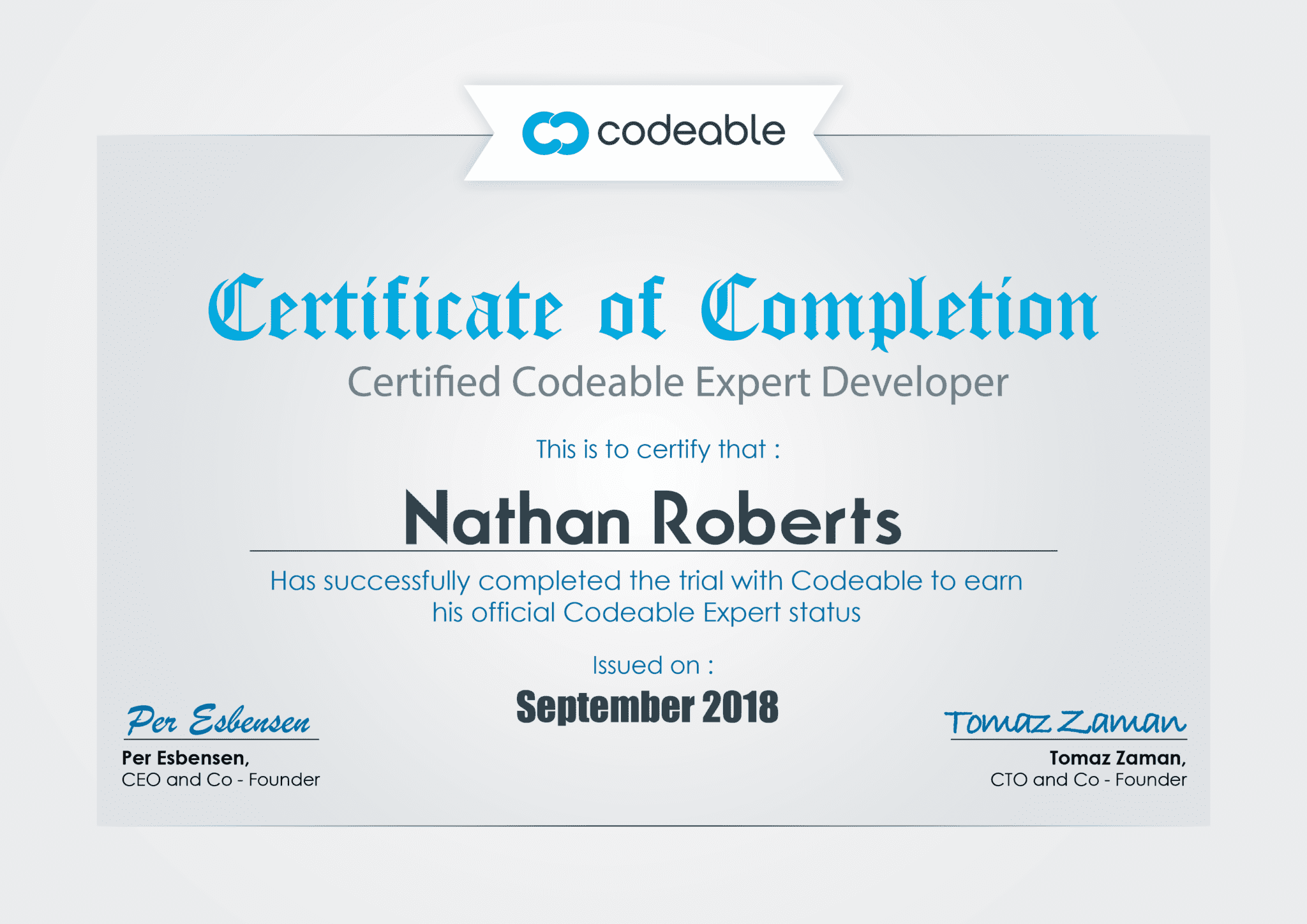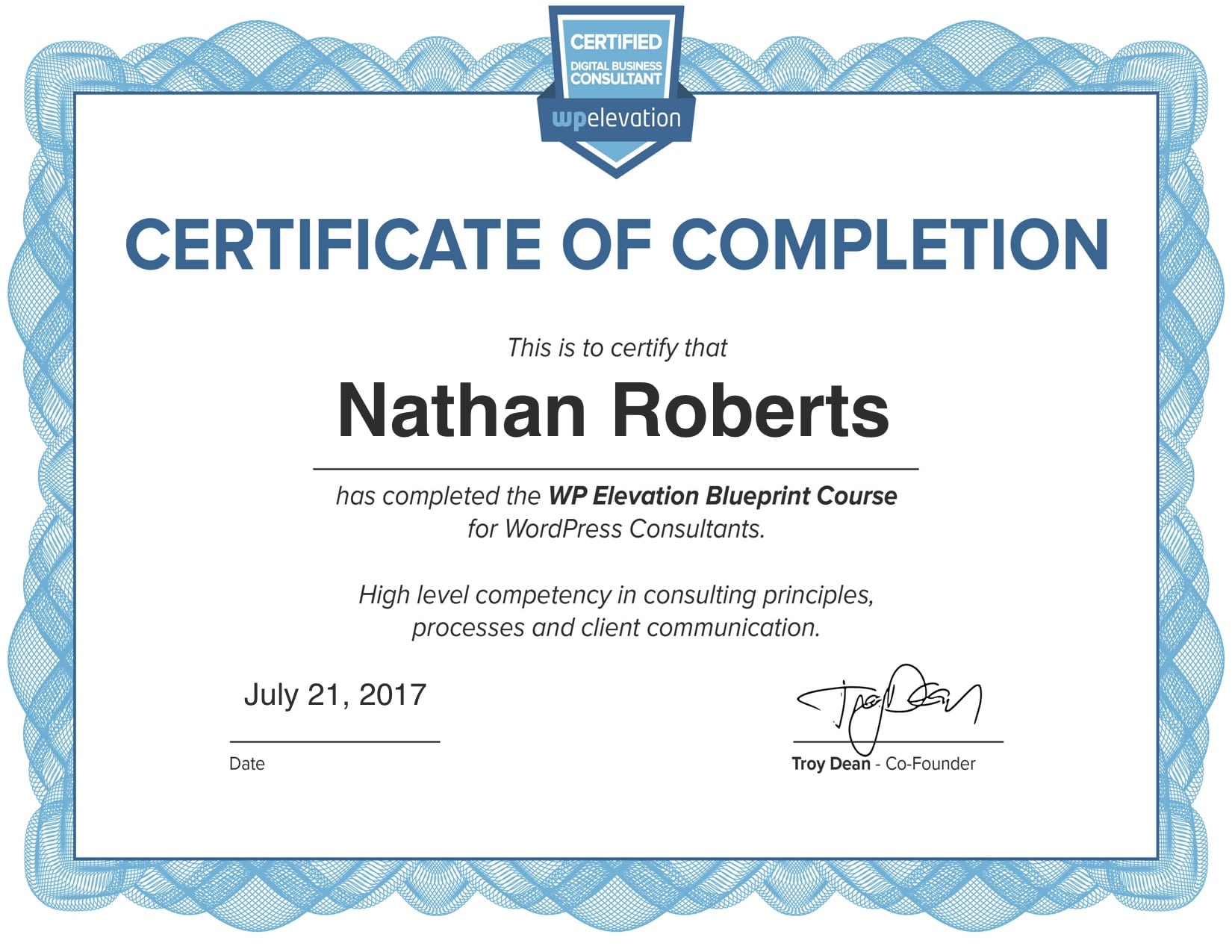 Main skills
WordPress theme development
Development of complex WordPress plugins
Development of WordPress based applications
WooCommerce
Third Party API integration
Custom API development
Website import/export
Full stack development: PHP, CSS, Javascript, NodeJS, ReacsJS
Recent projects

---
Customer reviews
Nathan Roberts
2019-09-06T17:19:47Z
5
From his first communication about my project, Nathan was professional, responsive, and helpful. His consultation with me was excellent! He answered all of my questions, including those I didn't even know I had. I got so much out of speaking with him, and feel totally confident that I chose the right person to move my work forward. Much more satisfied with the entire experience so far than I could have imagined. Thanks, Nathan!!
Nathan Roberts
2019-09-05T17:45:44Z
5
Nathan was able to find and develop a cost-efficient solution that was under the original budget. Smiles at this end.
Nathan Roberts
2019-08-21T08:40:32Z
5
Nathan is competent, kind, and an all-around outstanding person to work with.
Nathan Roberts
2019-12-20T23:13:38Z
1
DO NOT HIRE THIS PERSON. He has been suspended by Codeable due to extremely poor work, communication, and then he blamed me for him not doing his job. If you want to work with someone like that, go ahead and hire him. Missed deadlines constantly and ended up wasting my time for 3 months. I ended up getting a full refund because he literally didn't even try to do his job and missed the deadline by more than 2 months. He kept saying sorry and that he will work on it. I believed him like a fool and he never delivered. He didn't even pay attention to the mock designs that I sent him, and sent me some crappy design AFTER he had already missed the deadline. He set the deadline himself, by the way. I didn't force any deadlines. I simply asked him how much time he needed for each task and he set the deadlines himself. He said he's sorry and he will fix the designs to look like my mock designs, and set the deadline himself again. 3 days after the deadline, I hear nothing from him. So I asked him, and he sent me a design that literally looks same as 3 weeks ago. He didn't fix it at all. Here's the best part - when I asked him why the designs are still different from the mock designs I sent him, he blamed me for having placeholder texts in the mock designs. Yes. He said he couldn't design my website because the mock designs have placeholder texts instead of realistic texts. Obviously that has nothing to do with designing. And let's say it does have something to do with designing. Why did he wait 3 MONTHS to tell me that having placeholder texts in mock designs is a problem? And he didn't even tell me this first. I asked him for the designs after the deadline and that's when he told me. I don't know why he kept delaying the time and eventually forced me to talk to customer support and get a full refund. He could've just told me he can't do it. But he just HAD to waste my time as much as he possibly can, I guess. I usually don't write reviews but this guy made me so mad and frustrated that I just had to write this and let other people know about it. Again, DO NOT HIRE THIS PERSON.
Nathan Roberts
2019-09-10T18:46:14Z
5
Fantastic communication, timely delivery, fast turnaround, and came up with a creative solution that "upgraded" the whole website's back-end, which I appreciated.
Nathan Roberts
2019-09-04T19:42:36Z
5
Super helpful. Was always prompt even when working 6 time zones ahead of me. Did great work and was super patient even as i had to change things in real time. Will definitely be working with Nathan again.
Nathan Roberts
2019-08-21T17:39:12Z
5
He knew the solution to my problem, was very responsive and fixed the issue fast. Excellent to work with!
Nathan Roberts
2019-08-15T20:58:16Z
5
Nathan Roberts
2019-07-26T04:32:14Z
5
Great! Will be using Nathan again :)
Nathan Roberts
2019-05-22T15:57:18Z
5
Engaging and informative first call. Very happy with the observations made and advice given.
Nathan Roberts
2019-05-03T10:23:04Z
5
Nathan really knows his stuff! A joy to work with. He listened to what I wanted to achieve, pointed out where I was over complicating things which would have generated unnecessary expenditure. Introduced new ways of doing things and made everything very easy to understand.
Nathan Roberts
2019-03-23T18:46:45Z
5
Nathan made a tense situation easy to deal with. As a first-time user of codeable.io I didn't know what to expect, and he far overshot the mark in every category. Smart (brilliant!), easy going and always there when I needed him, he understood what I needed right away and didn't try to convince me it was going to be some expensive project. Kudos all around, but especially to Nathan.
Nathan Roberts
2019-03-18T17:39:16Z
5
Nathan has become an absolute asset to my business. I cannot recommend him highly enough.
Nathan Roberts
2019-02-07T17:50:30Z
5
Nathan Roberts
2019-02-04T12:28:06Z
5
It's always great to work with Nathan, everything worked flawless as usual!