Tags
---
Hi, I'm Nathan and I run a small web design and development agency based in the United Kingdom.
I work with a team of four other developers and we specialise in WordPress and app development. As a team, we have over 50 years of experience in developing websites and software.
– Nathan

Certification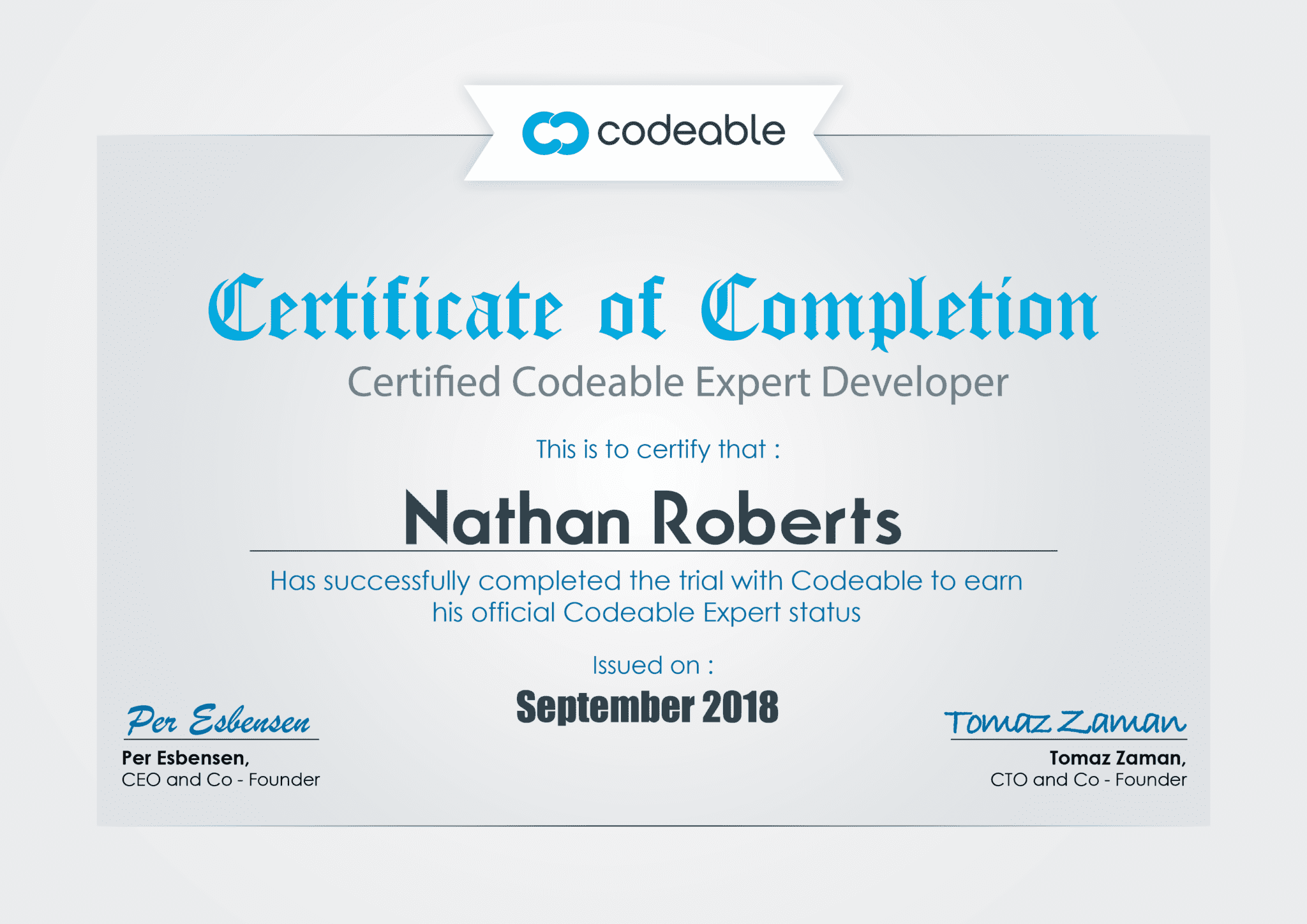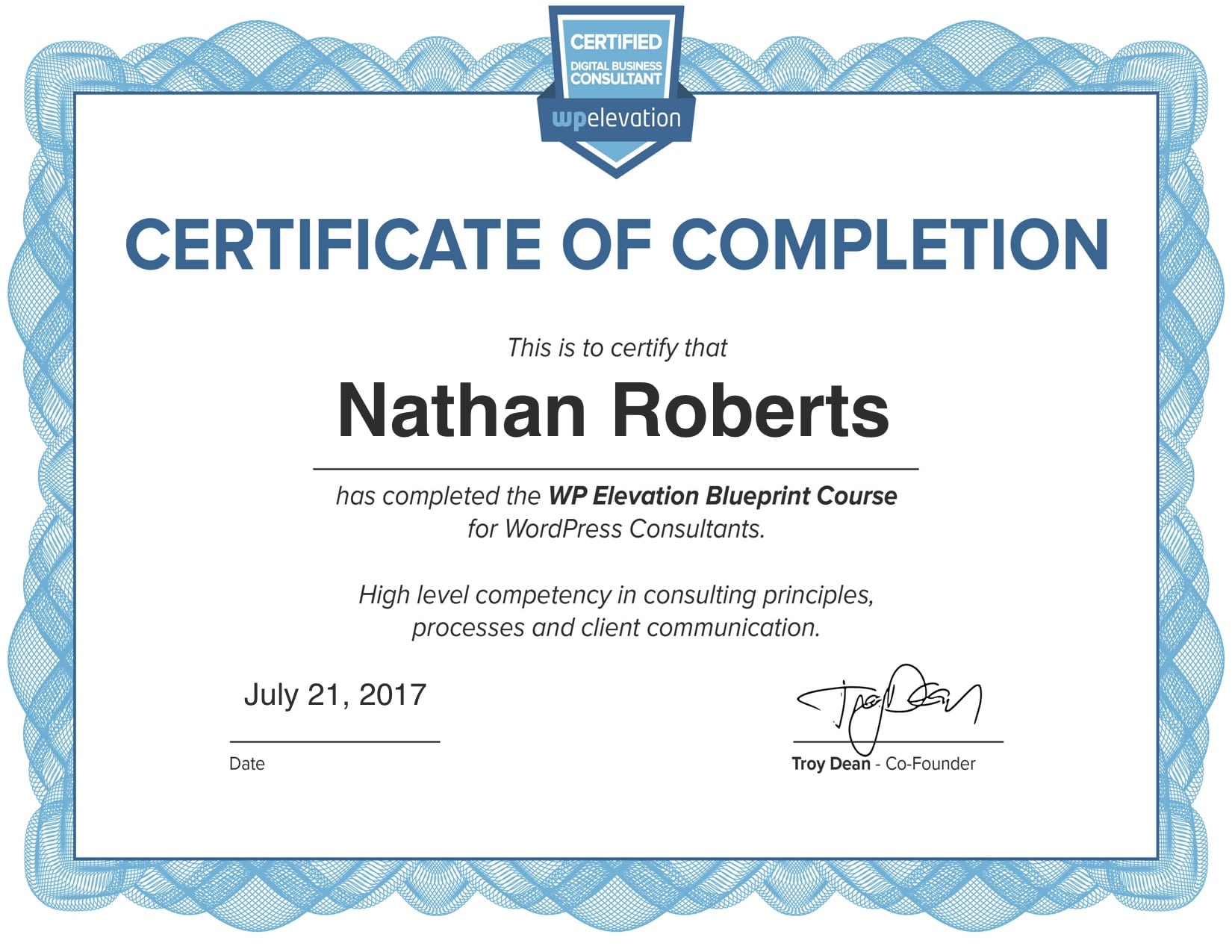 Main skills
WordPress theme development
Development of complex WordPress plugins
Development of WordPress based applications
WooCommerce
Third Party API integration
Custom API development
Website import/export
Full stack development: PHP, CSS, Javascript, NodeJS, ReacsJS
Recent projects

---
Customer reviews
Nathan Roberts
2019-09-06T17:19:47Z
5
From his first communication about my project, Nathan was professional, responsive, and helpful. His consultation with me was excellent! He answered all of my questions, including those I didn't even know I had. I got so much out of speaking with him, and feel totally confident that I chose the right person to move my work forward. Much more satisfied with the entire experience so far than I could have imagined. Thanks, Nathan!!
Nathan Roberts
2019-09-05T17:45:44Z
5
Nathan was able to find and develop a cost-efficient solution that was under the original budget. Smiles at this end.
Nathan Roberts
2019-08-21T08:40:32Z
5
Nathan is competent, kind, and an all-around outstanding person to work with.
Nathan Roberts
2020-03-06T01:08:28Z
5
Nathan did a great job diagnosing and fixing the errors on my site. When he was finished, I was able to access it as normal. Thanks!!
Nathan Roberts
2020-03-06T00:34:30Z
5
Other than Nathan was quick, I receive information that will help me with my site since I'm just bootstrapping all the work in this new business that my wife and I are launching, the information becomes really handy when we are working with limited resources to get the business going, thank you.
Nathan Roberts
2020-03-02T18:43:58Z
5
Nathan is very capable and knowledgeable on his role. He explains and helps patiently. I finally got my issue solved. Thanks!
Nathan Roberts
2020-02-27T16:24:52Z
5
Nathan Roberts
2020-02-26T14:42:29Z
5
5 ***** Completed work as requested. Patient and helpful with questions.
Nathan Roberts
2020-02-14T15:00:34Z
5
Nathan Roberts
2020-02-07T16:57:55Z
5
I highly recommend Nathan, very responsive, professional and easy to work with! I'm very appreciative that I found Nathan.
Nathan Roberts
2020-02-06T21:48:02Z
5
Nathan met all of the expectations we set out. He was great on communication throughout the project, and made sure we understand what needed to be done.
Nathan Roberts
2020-02-06T18:41:16Z
5
Nathan Roberts
2020-02-05T14:53:15Z
5
Sometimes it is more difficult to fix something that someone else worked on. That was the case with my job (I was the one that broke it). Nathan resolved the issue quickly and exactly as specified. I could not have been happier with the results for my WordPress project. Over-delivered would be the right word. Codeable was recommended by a colleague.
Nathan Roberts
2020-02-05T01:17:36Z
5
Nathan was extremely quick and concise in helping us fix a frustrating email delivery issue with our website.
Nathan Roberts
2020-01-30T19:06:30Z
5