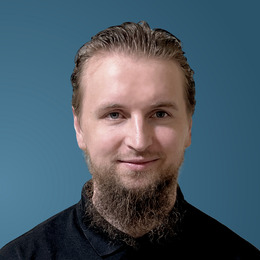 Nael Concescu
Full-Stack Developer
Since 2005 I've had the privilege of developing websites for companies and individuals in many fields, and shared in the success that a quality website generates. I've built on my experience over the past 15+ years to create the best websites while offering my clients fair, professional services.
Location
Mecca, Saudi Arabia
Languages
English, Russian
Member since
24 Dec, 2018
3 years
Typical projects
Customizations, Plugin Development, Theme Development
When I began working with WordPress in 2007 it quickly became a core component of my business. I've gained extensive experience building complex custom themes and developing advanced features in WordPress. I cover backend and frontend work with equal ease and professional results. Whatever your WordPress needs are, I can address them. Expertise & Services: - Custom frontend & backend features. - Plugins Development. - Converting non-WP sites to WP sites. - HTML templates to WP Theme. - 3rd party services integration. Like Google API, Paypal, Facebook, etc., and more highly specialized APIs, like TeamSnap, TrustCodes, Coinmarket, etc. Why Me? Every new client and project brings me an opportunity to apply my vast experience and knowledge while learning and utilizing new information. I'm always focused on providing the absolute best experience for my clients, and I thrive on building long-term professional relationships. Web development needs change as companies grow and change, and I'm honored to work alongside my clients to ensure their sites are performing optimally and meeting today's needs. Client satisfaction is an absolute priority for me. That's why many of my clients have worked with me for years.
5/5
Every time I work with Nael I feel good that my clients and I made the right choice re-hiring him. Truly a great developer!
Sep 14, 2021
5/5
Nael was great to work with. He understood our needs perfectly and finished the project very fast and without any issues. He communicated very well and was always immediately available if we had questions. We would definitely recommend him to anyone who has a need for custom development and plan to utilize his expertise in the future.
Feb 06, 2019
5/5
Nael has extraordinary skills. The collaboration was seamless and the result immaculate. Codeable's collaboration platform is just perfect, from inquiry to receipt. Looking forward to another opportunity!
Jan 30, 2019
5/5
Nael provided quality work within the estimated timeline for completion, with great communication - I highly recommend him for WordPress development projects.
Jul 01, 2021
5/5
I can always count on Nael. He's a dependable and competent developer.
May 26, 2021
5/5
Nael provided a good first experience and representation of the Codeable team. I would consider him for upcoming projects and recommend him to others... thanks :)
May 22, 2021
5/5
Super awesome to work with as always
May 11, 2021
5/5
Great job as always.
Dec 22, 2020
5/5
I chose Nael because I can trust him and I can always depend on him. He makes projects stress-free. Thank you Nael!
Dec 18, 2020
5/5
I can always depend on Nael.
Oct 28, 2020