Tags
---
WordPress lover by short, with 10+ years of Web Development, Started working with WP by the release of version 2.8 ( 2009 ) and since then I learned so much from the core itself and challenges I faced with clients to do what they need using WordPress. Also love Laravel framework which I can integrate with WP. Before all of that I was an RIA Developer using Adobe Flash and Flex for 5 years, Old school stuff.
I can help you with:
– customizing themes and plugins
– creating custom plugins and/or integrate with other plugins
– Integrate with Laravel 5.x framework
– Creating themes and child themes
– Optimizing plugins' and themes' security, speed and performance
– Skilled Mobile Development team (iOS & Android) for native apps and REST API
Codeable Best review award "3rd time" of the week 04-Sep-2016 Wohooo
How a US-based consultancy beefed up their client base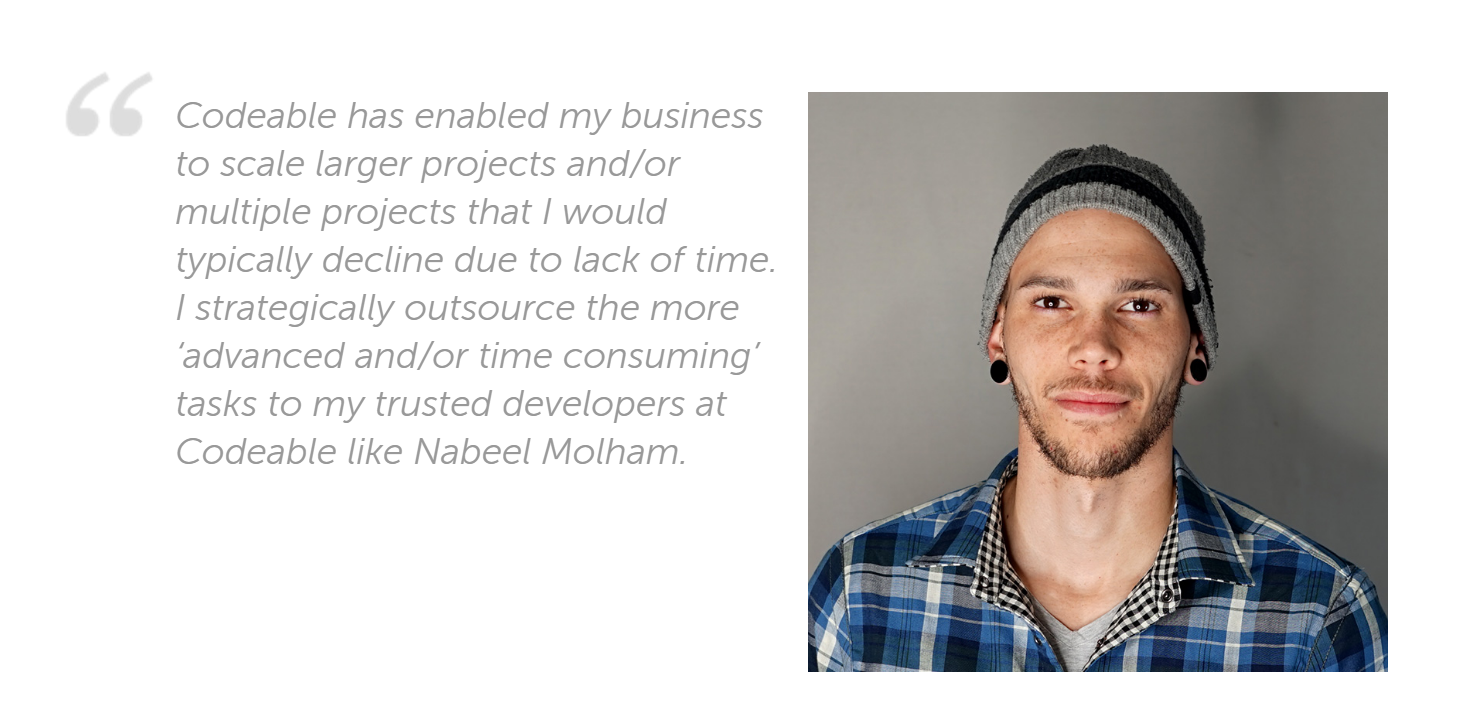 Codeable Best review award "2nd time" of the week 05-Jun-2016 and Week ending 12-Jun-2016

Codeable Best review award of the week 13-Mar-2016 :)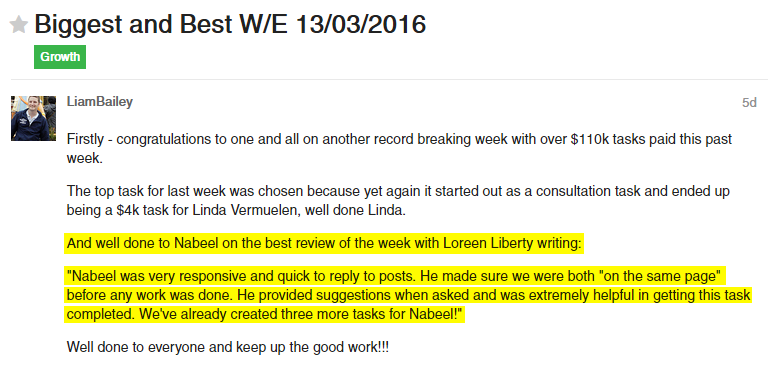 Best review of I had so fare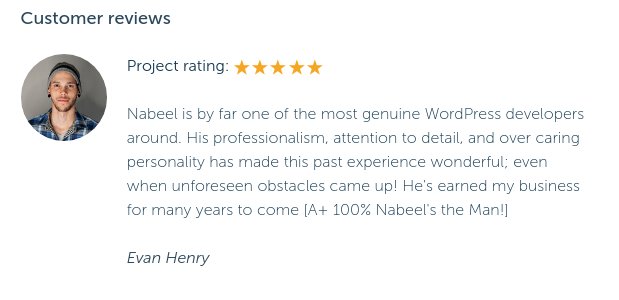 Certified Codeable WordPress Expert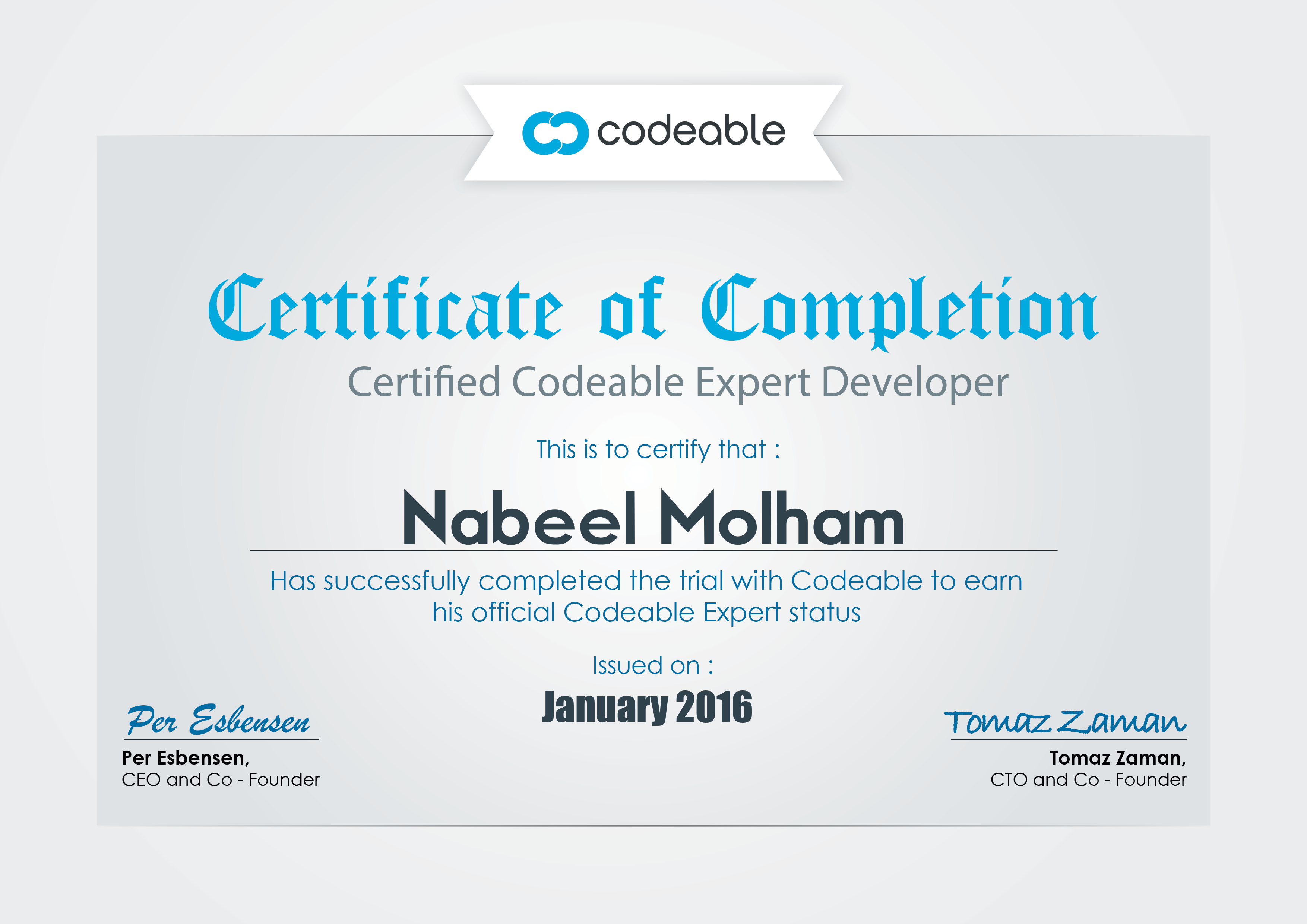 ---
Customer reviews
Nabeel Molham
2019-03-06T12:28:44Z
5
I am very happy with Nabeel's work. My company presented him with a multi faceted coding challenge for our Woo Commerce powered - membership supported - WordPress site that he handled flawlessly. From the very first communication with Nabeel, I could tell that I hired the right person for our project, he asked all of the right questions and offered great solutions to the problems we presented him. All of his work was done on time and was done correctly. Since then we have asked for a few minor additions which he has executed very quickly. If you have a WordPress based site and you need some advanced customization done, Nabeel is the go to person. We will definitely call on him for all of our coding needs going forward.
Nabeel Molham
2019-02-28T20:49:26Z
5
Genuinely cares about my website and my success. That's why Nabeel has been my first pick for over two years now
Nabeel Molham
2019-02-25T09:09:03Z
5
Nabeel Molham
2019-01-30T15:56:36Z
5
Excellent service! Nabeel really cares about the success of my company and it shows in his work and dedication
Nabeel Molham
2019-01-27T18:24:45Z
5
We always, and I mean always, request Nabeel when we need anything done with our custom WordPress themes. He is super talented, experienced and a pleasure to work with. 🙌
Nabeel Molham
2019-01-24T15:17:48Z
5
Amazing work, quick reply and super kind. I recommend to work with Nabeel always and will work with him for all my future projects.
Nabeel Molham
2019-01-22T16:53:16Z
5
Nabeel is great, he answered all of our questions and made great suggestions, which will enable a wonderful finished product. Looking forward to working with him.
Nabeel Molham
2019-01-05T07:16:45Z
5
Nabeel Molham
2019-01-01T23:34:25Z
5
Nabeel Molham
2018-11-29T19:14:36Z
5
Always a pleasure using Nabeel - he really cares about the projects he works on
Nabeel Molham
2018-11-14T01:24:56Z
5
Nabeel is a professional and he knows what he's talking about. I did a consult with him regarding developing an app for my website and he was able to help steer me in the right direction.
Nabeel Molham
2018-10-30T22:04:07Z
5
Great working with Nabeel as always!!
Nabeel Molham
2018-10-01T20:05:59Z
5
Nabeel provided a very thorough and comprehensive consultation for our custom app project.
Nabeel Molham
2018-10-01T11:22:17Z
5
Nabeel is the best WordPress developer out there!
Nabeel Molham
2018-08-30T19:03:10Z
5
Always meets my expectations!!