Tags
---
Front-End Web Developer with extensive WordPress Experience
I strongly believe that clear communication between the client and freelancer is the key to success. That is why I always try my best to build a longer-term working relationship, rather than looking at a gig as a one-time transaction. If that is what you are looking for as well – we are a good match!
Check out some of my latest work:
Development of Chapin's Bayside Restaurant Website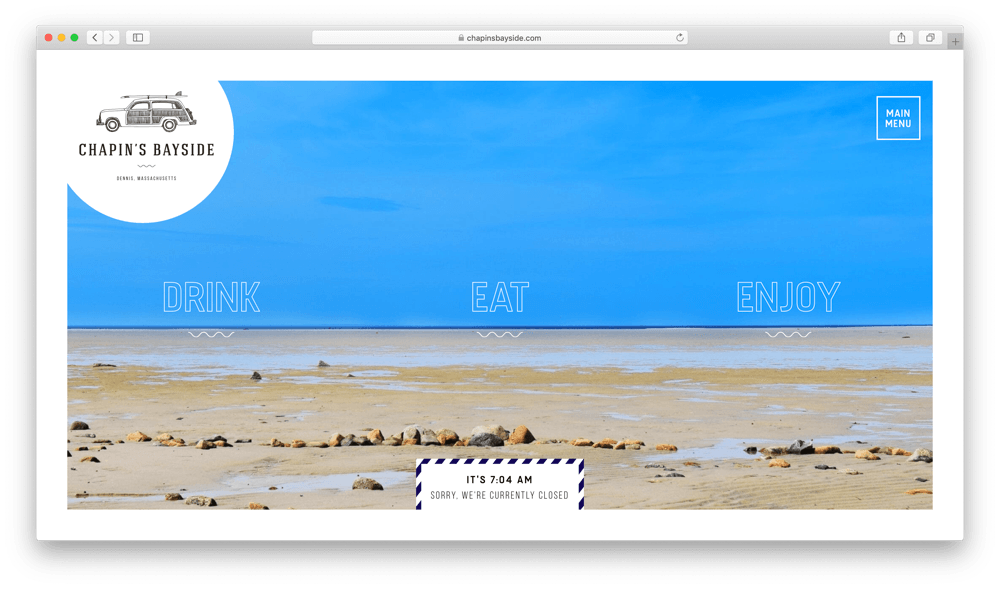 Particularly proud of this custom WordPress build, based on beautiful designs by NOON as it won the Mobile Site of the Week AWWWARD. Needless to say – it looks and feels great both on desktop and mobile devices!
Development of Insticator Marketing Site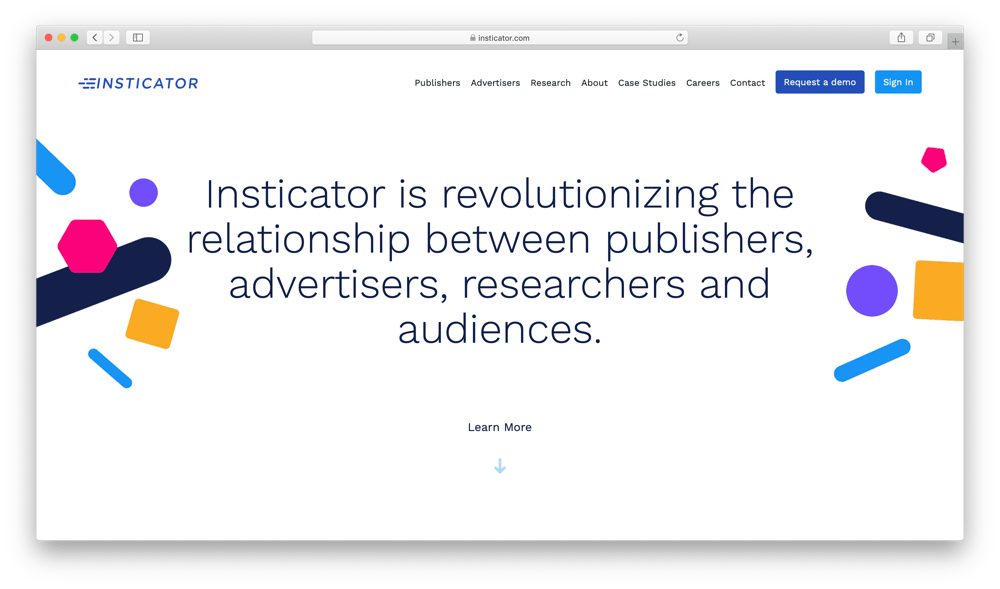 Another successful custom WordPress build, based on the Timber framework, with a Fractal-based styleguide feeding the Gutenberg blocks with styling in the backend. The end result is a neat and colourful website that is easy to use for visitors and the client!
Development of an E-Commerce Site for a Belgian Fashion Brand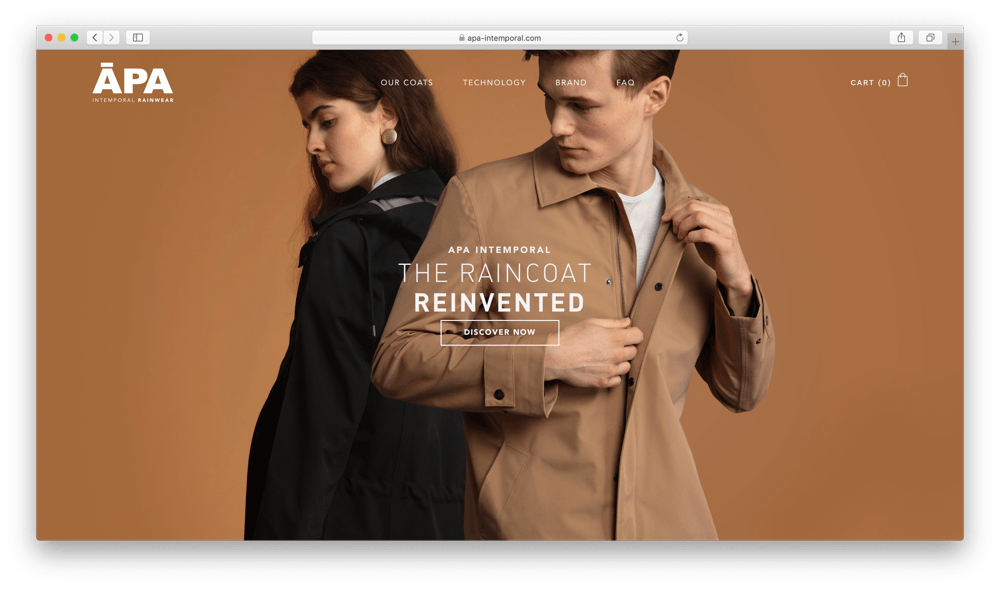 APA Intemporal is a Belgian fashion brand that sells high-tech rainwear that both looks and performs at its best. That is why the new website had to perform at the same level, achieving which was particularly challenging due to a WordPress-Shopify combination used to run the site.
Development of GOOD HANDS studio website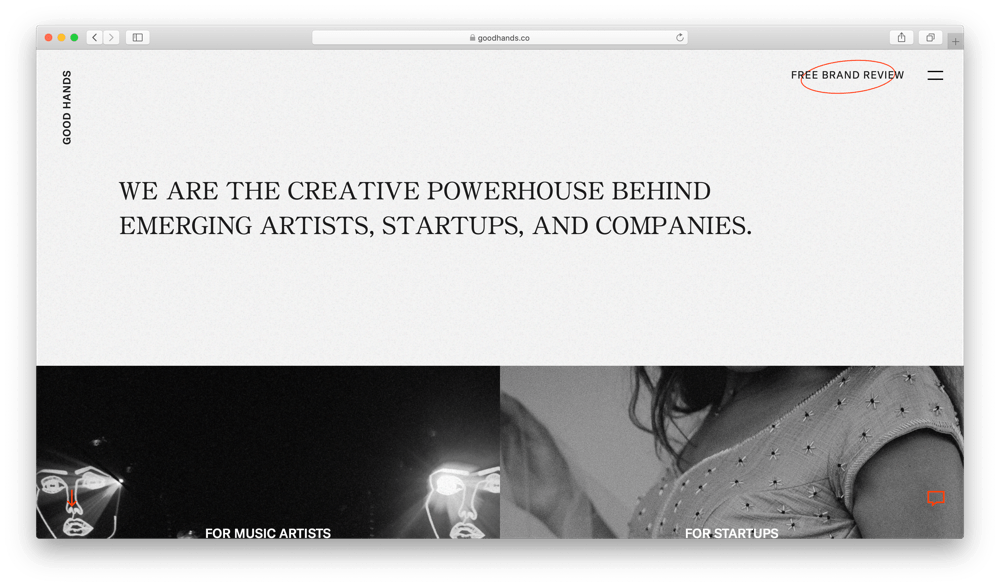 To celebrate our one year in business, we refreshed our website from the ground up to better showcase GOOD HANDS services, past work and tell a better story about the company itself.
WordPress + Gutenberg + Timber + Fractal development for Engine Commerce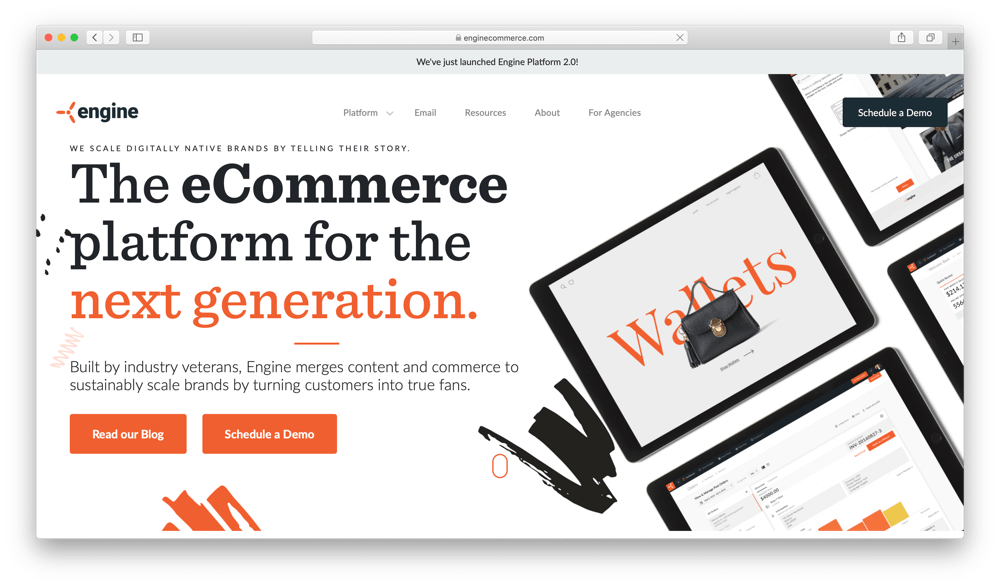 This was one of the most advanced custom WordPress theme builds I've worked on to date – the main challenge was to gather all the website sections and their variations in an organized matter, enable easiest possible content editing experience in the backend while ensuring great performance and visual appeal of the site on the frontend. This was achieved using Fractal to build a styleguide of all the elements and connecting that to WordPress' new Gutenberg editor via the Timber framework and a completely custom theme.
Development of Lamplighter Brewing Marketing Website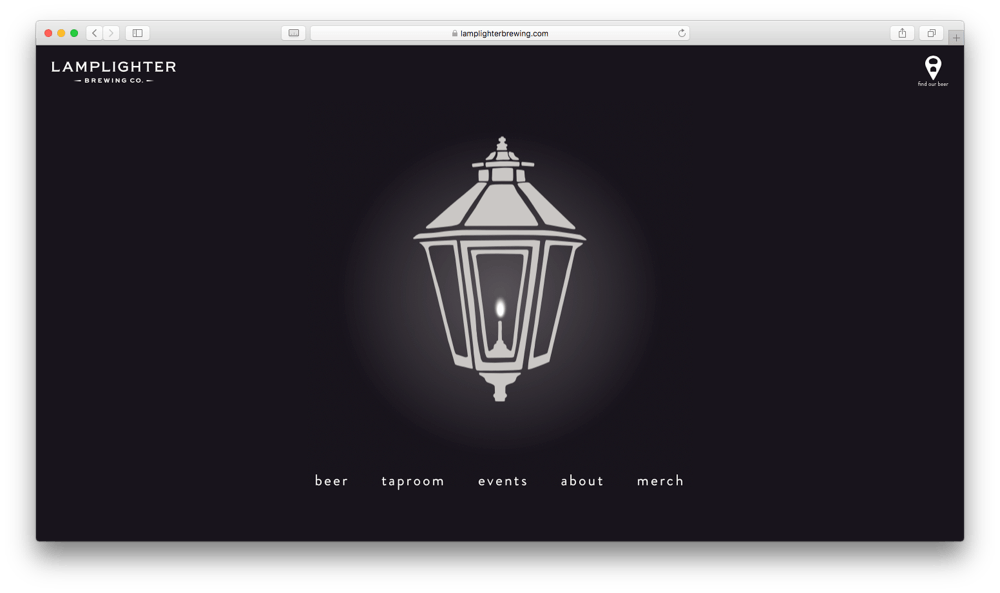 I led the marketing site development efforts for Lamplighter Brewing – brewery and taproom in Cambridge, MA, focused on aroma-packed and flavor-driven ales. The company is driven to delight all of the senses – that is clear not only through their products but also through their new site as well!
Development of an Agency Portfolio Site for YARD NYC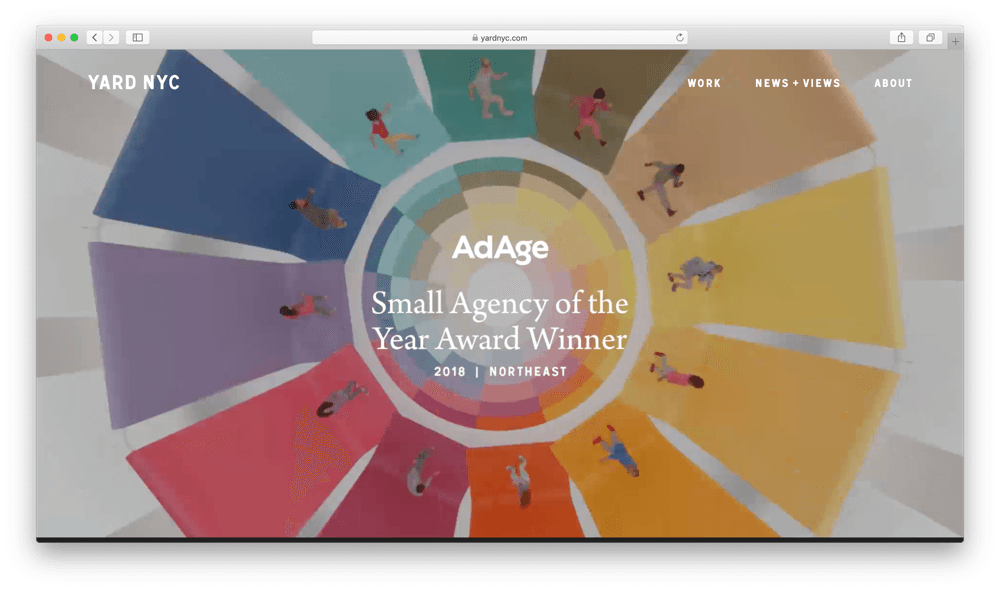 Working closely with the YARD NYC creative team, I developed a new WordPress website that acts as the main point of work showcase for the agency. The key elements of the site were subtle interactions and large imagery to showcase the company's highly-visual advertising work.
Creating an Interactive Online Presence for an Emerging Tequila Brand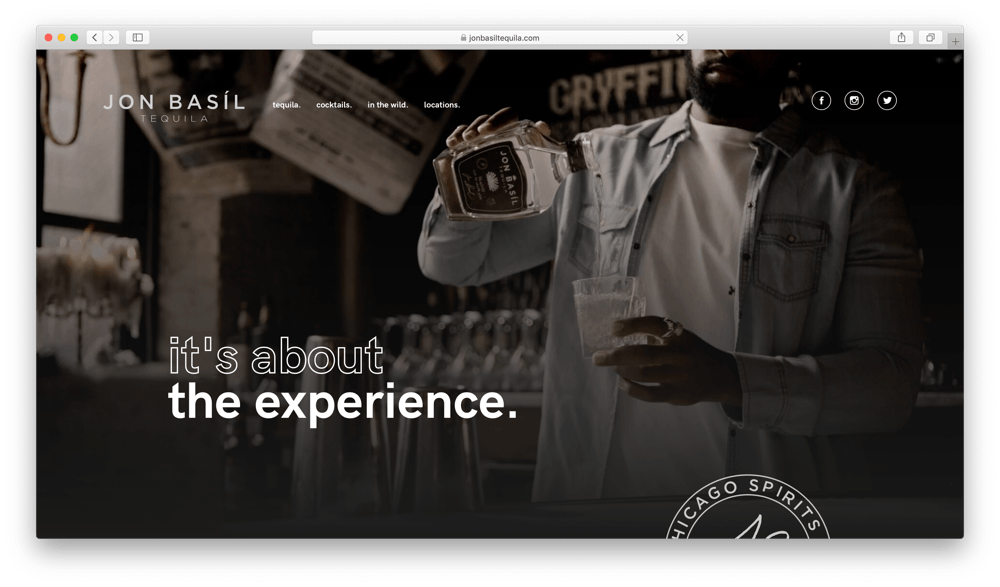 Working with another partner studio, NOON, we developed an interactive marketing site for an emerging tequila company out of Chicago – Jon Basil. The story and the motivation behind the brand are told through impactful imagery, copy and subtle animations all throughout the site.
Development of a Portfolio Site for Aaron Nevin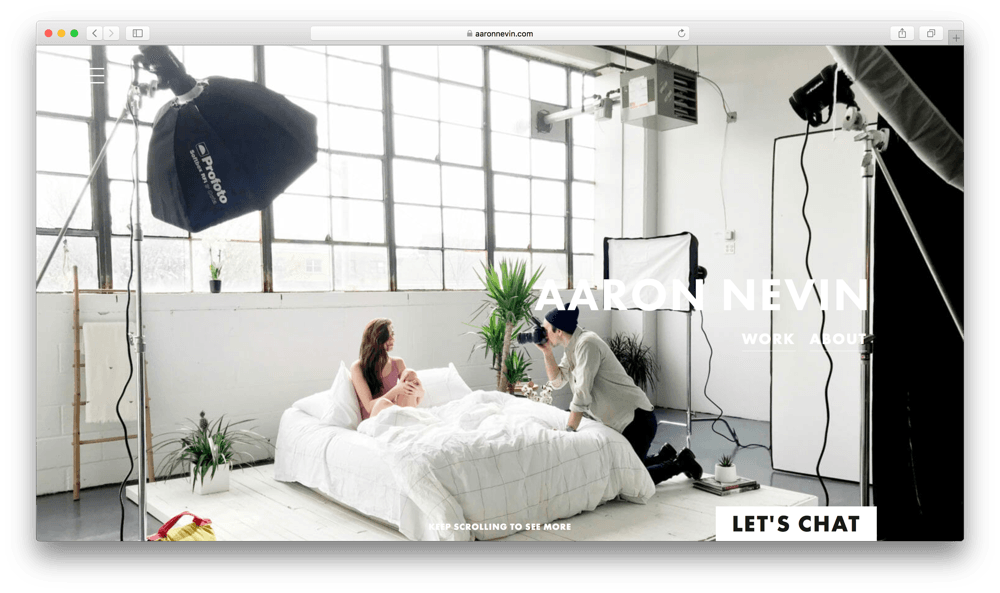 I love working on websites that have an amazing design and Aaron's portfolio is one of the latest examples of this. Turned the lovely mockups into a WordPress-based site that is crazy fast and looks great. And it's not only my word – it received a Special Kudos award at CSS Design Awards. That's a first (but hopefully not the last) for me!
Development of a WooCommerce Store for SIM USA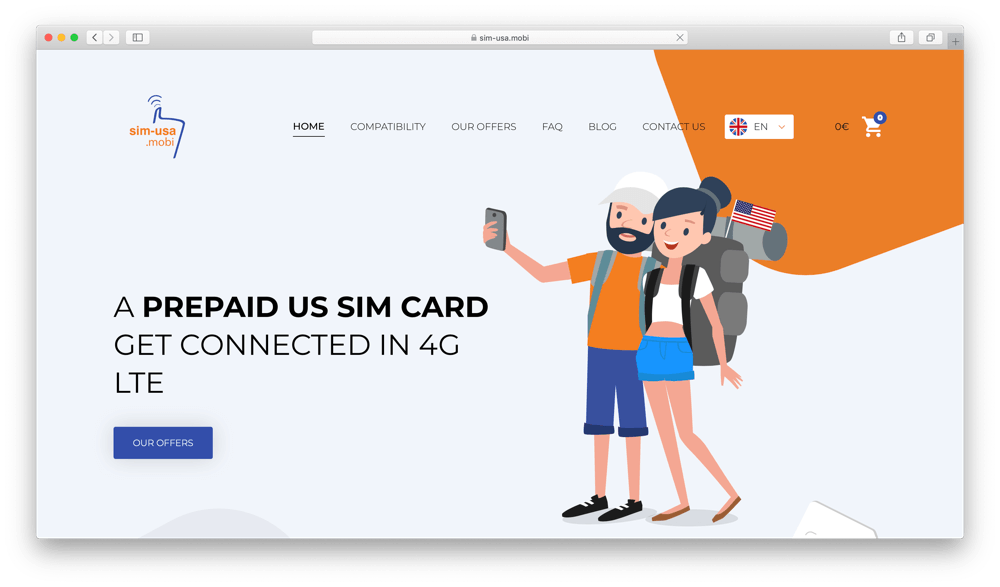 A WordPress-based e-commerce website for a Travel SIM Card company based in France, catering mostly to European clients. Developed the front-end based on the mockups provided and turned those into a custom WordPress theme with a tailored back-end for easy content management.
Development of a Website for Estonian Volunteer Firefighters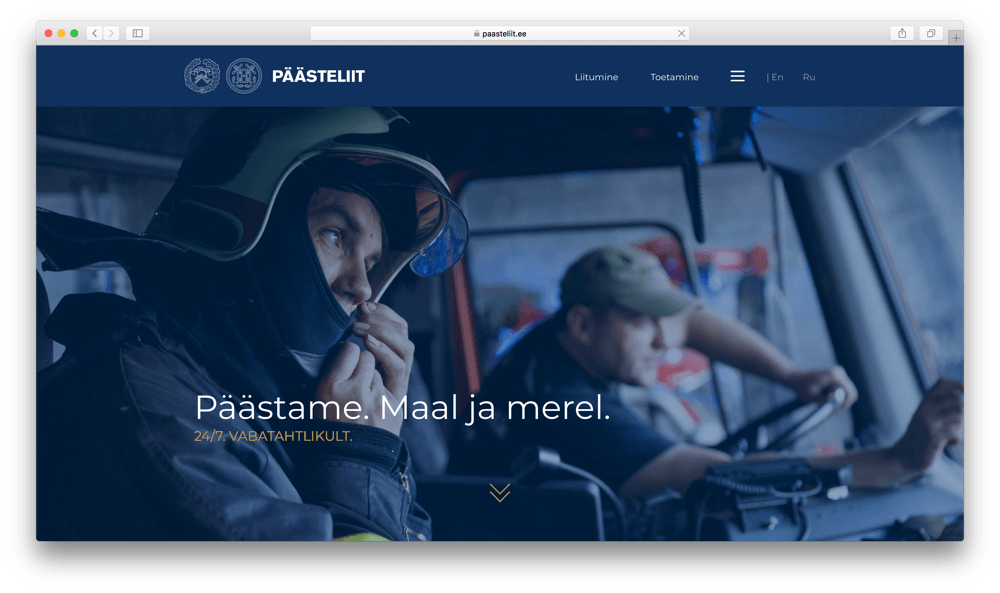 This must have been one of the most challenging, yet most fun and rewarding projects to date. EETER studio approached me to save the day – the timeline to deliver the project was extremely tight and the previous developer abandoned them leaving a messy codebase and unfinished website. A long week later, the project was saved and the end result looks and works great.
Redesign of TINT Website

Working alongside my designer colleague Daniel Baldwin, my responsibility was to take his mockups and turn them into fully-functional marketing pages that showcase the product.
Development of Commerceblock website

In collaboration with EETER, we developed a marketing site for Commerceblock – a company in the blockchain space.
---
Customer reviews

It was a real pleasure to work with Mykolas both professionally and personally. We had to accept some changes from the original agreement but we are overall very happy with the final result and our work together! Highly recommended!

With other developers I've always felt like there was a lack of care to get a project done to my satisfaction. This experience was the polar opposite. Mykolas went above and beyond several times, and acted as a consultant - genuinely helping me out to get to my desired end goal. On top of that, just working with him was very easy. I even had a last minute deadline with something - and he came through for me. When I couldn't respond for a day, two days, or more, Mykolas was patient and never faltered on his professionalism. In the end, I got an end-result that was genuinely beyond what I expected, and the journey there was fun, informative, and easy. I feel lucky to have worked with a developer like Mykolas. I cannot recommend him highly enough.

Mykolas is professional, prompt and consistent with his communication. As a first-time Codeable.io customer, I wasn't nervous about finding someone with development capabilities since that was something that appeared to be well vetted but knew great client service could be quite subjective. I found Mykolas to be extremely helpful during our project advising me for both my short and long-term goals. I would highly recommend his services.

Mykolas proved to be a great full stack developer, managing to complete yet another project with great success!


Mykolas was great. I really appreciated his consultative approach and attention to detail!

Mykolas was so helpful in breaking down the project with us and gave us very structured and important advice on the way forward.




Amazing work and above and beyond support and communication. Highly recommended.

Great job. Exactly what I requested.

Our second time working with Mykolas! He did a great job. Easy to communicate with & responsive.


Mykolas & GOOD HANDS was detailed, timely & responsive, and very helpful in terms of showing us how to manage a few changes on our site going forward. As a bonus, we were able got this project done much faster through Codeable. Thank you for your work!