Tags
---
# Hiya, I'm Matt!
I created my first website back in 1998 and I got hooked ever since, creating PHP and MySQL websites and applications. Back in 2003, I discovered WordPress, which was a fantastic tool to publish content without the need for a FTP client to push the sites' updates.
At work
I'm lead developer on a fair number of projects which include : custom plugin development, site migration, theme development, CSS and JavaScript code, PHP scripts, bash scripting.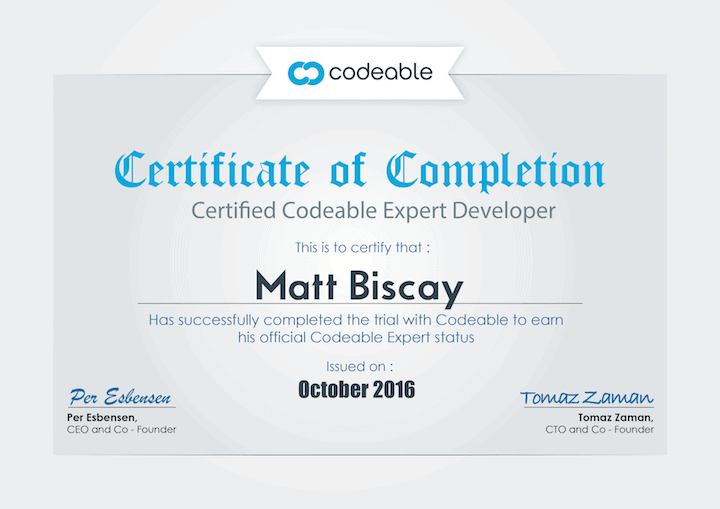 I also manage dedicated Linux servers and customize everything to suit client needs : LAMP stack, Varnish, SSL/TLS certificates installation, mail server, DNS server, site migration, bash scripting…
I can provide you full-stack development services, so don't hesitate to contact me.
---
Customer reviews
Matt Biscay
2017-12-04T12:01:03Z
5
Fantastic as always - site is loading much faster than before.
Matt Biscay
2017-12-04T09:22:41Z
5
Outstanding help and support as usual. We have worked with Matt before and had no hesitation in hiring him for a complex migration of a major website. His attention to detail is second to none and his communication is quick and crystal clear.
Matt Biscay
2017-07-15T22:16:04Z
5
Fantastic working with Matt. He went above and beyond to solve a number of problems for us. The project threatened to sprawl out of control due to unforeseen circumstances, but Matt kept his professional cool and helped us to move everything forward. Looking forward to working with him again in the future.
Matt Biscay
2018-06-13T09:44:28Z
5
Matt Biscay
2018-06-08T17:23:46Z
5
Matt Biscay
2018-05-28T02:10:21Z
5
Matt is timely and effective - he is very patient with beginners and has great customer service! This is the third project I've used Matt's expertise and would not hesitate to refer him.
Matt Biscay
2018-05-20T20:49:04Z
5
Great work, done quickly. Thank you!
Matt Biscay
2018-05-17T02:41:40Z
5
Matt Biscay
2018-04-09T03:09:16Z
5
Matt Biscay
2018-04-08T17:05:36Z
5
Fix my site well. Good Service
Matt Biscay
2018-04-07T23:38:09Z
5
Matt was able to handle my issue quickly and accurately. Highly recommend Matt.
Matt Biscay
2018-04-05T02:49:51Z
5
Matt helped us set it up so that we could add videos on top of a plugin that didn't let us do so by default. (At least I think that's a reasonable explanation of the project!) As always, very happy with his work.
Matt Biscay
2018-04-05T02:20:32Z
5
Our server, WordPress, theme and 20+ plugins needed updating and Matt got it done quickly and easily (from our end at least). Everything is now running much more smoothly. Thanks, Matt!
Matt Biscay
2018-04-03T10:53:25Z
5
Matt Biscay
2018-04-02T20:47:32Z
5
Matt communicated well, and even went above to help help with my customization of my theme making it easier for me in the future to make changes. Appreciate your help!