Tags
---
# Hiya, I'm Matt!
I created my first website back in 1998 and I got hooked ever since, creating PHP and MySQL websites and applications. Back in 2003, I discovered WordPress, which was a fantastic tool to publish content without the need for a FTP client to push the sites' updates.
At work
I'm lead developer on a fair number of projects which include : custom plugin development, site migration, theme development, CSS and JavaScript code, PHP scripts, bash scripting.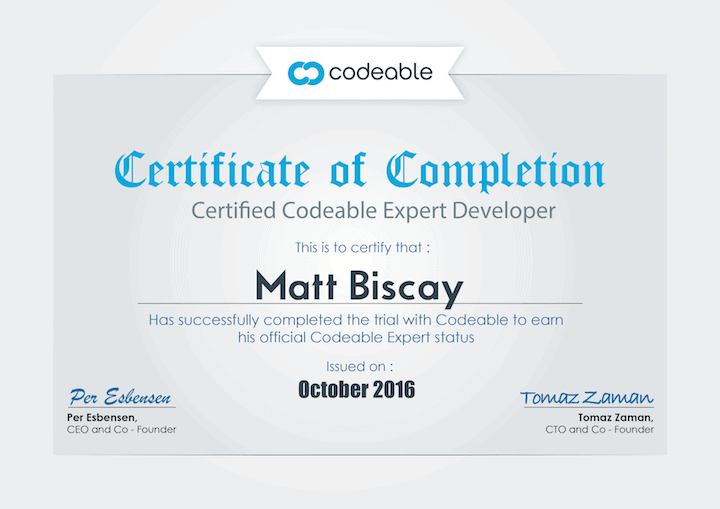 I also manage dedicated Linux servers and customize everything to suit client needs : LAMP stack, Varnish, SSL/TLS certificates installation, mail server, DNS server, site migration, bash scripting…
I can provide you full-stack development services, so don't hesitate to contact me.
---
Customer reviews
Matt Biscay
2017-10-03T04:28:15Z
5
Matt has helped us with several projects and we will definitely keep coming back to him. He always take the time to understand the point of what we're trying to achieve, and regularly suggests better ways of getting there than how we had planned.
Matt Biscay
2017-09-19T06:40:38Z
5
Brilliant! Matt has helped us with more than a dozen projects and it's always a pleasure working with him.
Matt Biscay
2017-07-15T22:16:04Z
5
Fantastic working with Matt. He went above and beyond to solve a number of problems for us. The project threatened to sprawl out of control due to unforeseen circumstances, but Matt kept his professional cool and helped us to move everything forward. Looking forward to working with him again in the future.
Matt Biscay
2017-07-01T13:26:40Z
5
I told Matt my issue and he went above and beyond! I was so stressed about some things and he not only fixed the major issue, but also many others. Thank you, Matt!
Matt Biscay
2017-05-23T16:36:51Z
5
Matt was very efficient and knowledgeable, and very transparent throughout the project. He helped me understand the changes he was making and answered my (sometimes incessant) questions. He also offered helpful recommendations going forward. Overall I was very pleased that I chose Matt and will definitely be coming back to him in the future.
Matt Biscay
2017-05-13T15:14:16Z
5
The quality of Matt's work exceeded our expectations. His positive and patient attitude not to mention his clear and friendly communication put us at ease. An absolute joy to work with, and would recommend him highly.
Matt Biscay
2017-03-24T04:21:10Z
5
Matt is aweome. We have used his coding skills for many projects big and small and we never been disappointed.
Matt Biscay
2017-03-20T14:27:34Z
5
Very knowledgeable and professional. Completed tasks in a timely manner.
Matt Biscay
2017-02-20T17:09:19Z
5
The task ended up being much more complex that Matt had anticipated and we know it was a headache for him, but he still got us exactly what we wanted in the end. Thanks, Matt!
Matt Biscay
2017-01-12T21:45:13Z
5
Thank you Matt - very timely efficient work. Super clean.
Matt Biscay
2016-12-25T19:53:43Z
5
A pleasure to work with! Friendly, Fast Service & Patient! Matt took his time to understand exactly what I was seeking and made many changes to ensure I was satisfied. Would work with him again!
Matt Biscay
2016-12-06T05:21:12Z
5
We were facing a "white screen of death" and had tried troubleshooting the more obvious things like themes and plugins with no success. Matt saved us!
Matt Biscay
2016-11-17T22:54:51Z
5
Matt was really reactive and diligent to his mission. His codes are easy to read, and I would definitely hire him again for more tasks. Kudos Matt, well done!
Matt Biscay
2016-11-13T12:52:18Z
5
He was able to complete my request quickly and efficiently!
Matt Biscay
2016-10-31T11:15:18Z
5
Extremely helpful, patient and skilled at what he does, my second time working with him.