Tags
---
# Hiya, I'm Matt : Developer, Programmer & Designer with 15+ Years of Experience
The first flully-fledged website I created dates back from 1998, using custom PHP and MySQL. Fast-forward a few years and in 2003, I discovered WordPress, which was a fantastic tool for clients to easily publish content.
On Codeable, I have completed more than 135 projects and many clients are happy to call on me again to move their site onto the next level, which is utterly satisfying.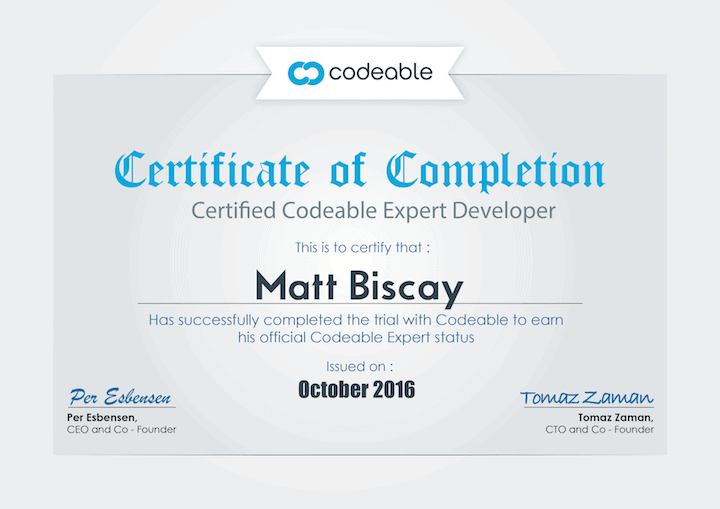 ---
Qualities
Excellent communication skills.
Prompt response.
Careful planning and questioning before the project starts.
Clean and well documented code.
Overall rating of 5/5
---
Skills set
Setting up VPS and dedicated servers from A to Z.
Website transfers, web hosting, DNS changes and monitoring
Security audits
WordPress plugins and themes development
Woocommerce plugins and addons development
SEO update and monitoring
Gravity Forms
Website security and hacking cleanup
Well-versed in PHP, HTML, CSS, Javascript
---
Page speed improvements
Your site can always be faster, provided you use a good server environment with the right code improvements and optimizations.
An example with Learndash :

An example with Divi and WooCommerce :

---
Server and site security
The security of your server and site is paramount. Every moving part must use the latest and most secure protocols.
Here's an example of a secured server running the Qualys SSL test :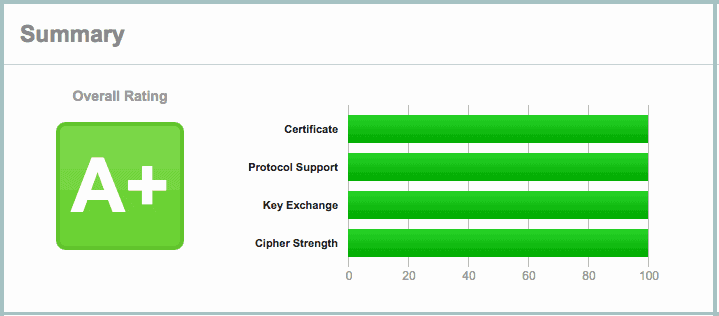 The server above also has DNSSEC and DANE implemented, which is more than banking sites feature !
---
Site migrations
I also specialize in site migrations from your old host to your new host or switch your whole installation from HTTP to HTTPS.

This will be a seamless transition to the most secure version of your website : no mixed-content issues, no plugins to "fix" the configuration. Straight-up HTTPS with no loss of traffic.
---
Coding services
I also manage dedicated Linux servers and Virtual Private Servers and customize everything to suit my clients' needs : LEMP stack, TLS certificates, mail server, custom DNS server, custom shell scripting. Tell me about what you need and we'll see how we can do it.
You do not hire a developer to write code, you hire a developer to solve your problem.
---
Customer reviews
Matt Biscay
2017-12-04T12:01:03Z
5
Fantastic as always - site is loading much faster than before.
Matt Biscay
2017-12-04T09:22:41Z
5
Outstanding help and support as usual. We have worked with Matt before and had no hesitation in hiring him for a complex migration of a major website. His attention to detail is second to none and his communication is quick and crystal clear.
Matt Biscay
2017-07-15T22:16:04Z
5
Fantastic working with Matt. He went above and beyond to solve a number of problems for us. The project threatened to sprawl out of control due to unforeseen circumstances, but Matt kept his professional cool and helped us to move everything forward. Looking forward to working with him again in the future.
Matt Biscay
2018-07-30T21:34:48Z
5
So fast, and got the job done! I'm so pleased.
Matt Biscay
2018-07-27T12:40:02Z
5
As always, great job ! Easy communication and very effective.Thanks Matt.
Matt Biscay
2018-07-22T13:04:20Z
5
Matt was proactive, communicative, attentive to our needs and the results fully satisfied us.
Matt Biscay
2018-07-12T15:00:08Z
5
Matt continues to be awesome.
Matt Biscay
2018-06-13T09:44:28Z
5
Matt Biscay
2018-06-08T17:23:46Z
5
Matt Biscay
2018-05-28T02:10:21Z
5
Matt is timely and effective - he is very patient with beginners and has great customer service! This is the third project I've used Matt's expertise and would not hesitate to refer him.
Matt Biscay
2018-05-20T20:49:04Z
5
Great work, done quickly. Thank you!
Matt Biscay
2018-05-17T02:41:40Z
5
Matt Biscay
2018-04-09T03:09:16Z
5
Matt Biscay
2018-04-08T17:05:36Z
5
Fix my site well. Good Service
Matt Biscay
2018-04-07T23:38:09Z
5
Matt was able to handle my issue quickly and accurately. Highly recommend Matt.