Tags
---
Hi! My name is Maciej. I'm a full-stack web developer from Poland, a certified expert on Codeable since April 2018.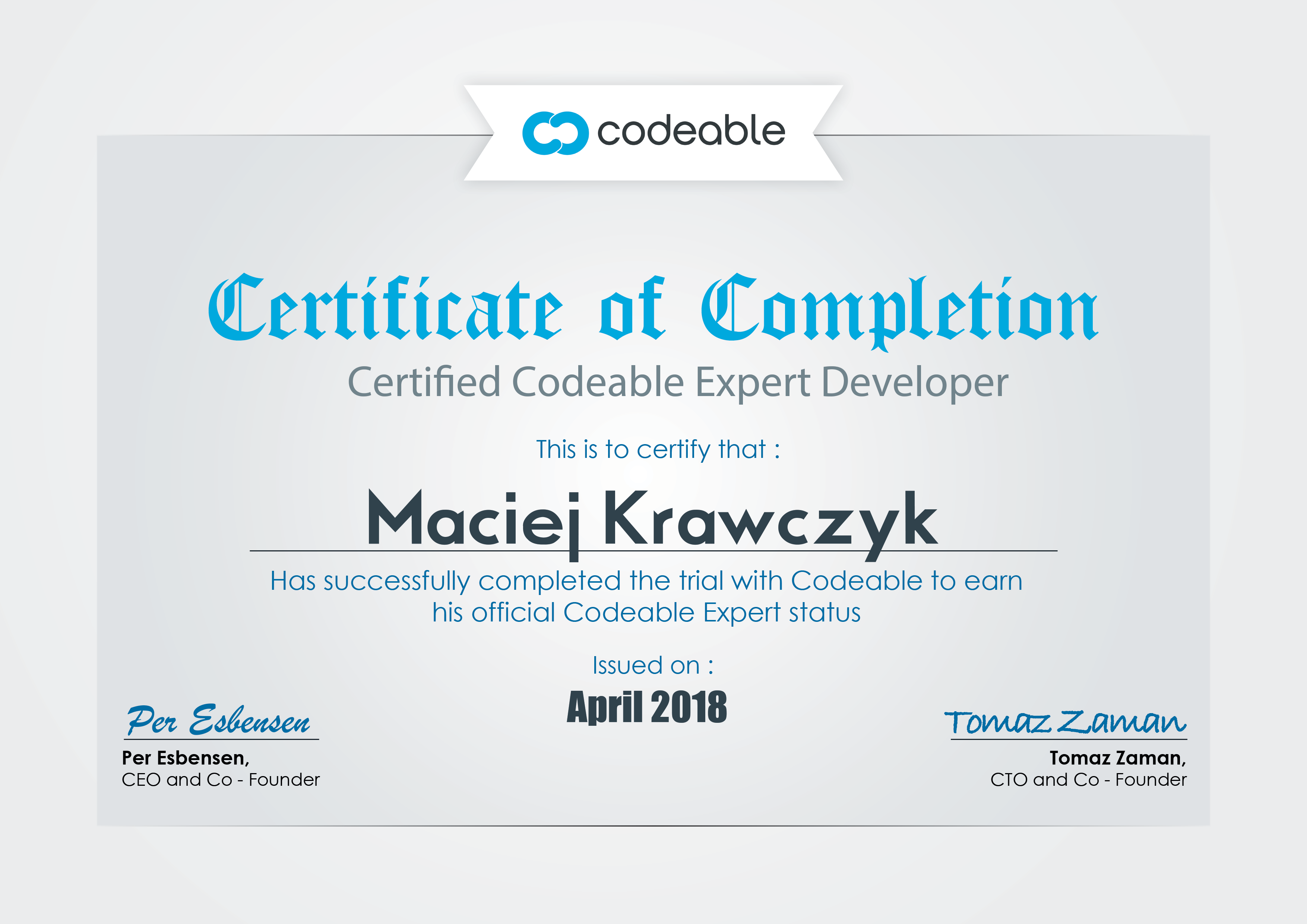 What I can help you with
Web development is a wide area, and while I have worked on many types of web projects in my career, I choose to specialize in the ones which I enjoy doing the most.
I would love to help you with:
Plugin Customization (WooCommerce, WooCommerce addons, Gravity Forms, The Events Calendar and more)
Third-party API Integrations (form submissions, POS, inventory catalogs, Zapier and more)
Plugin Development (add fully custom functionality to your WordPress website)
Below you can view some samples of my work.
WooCommerce Timed Checkout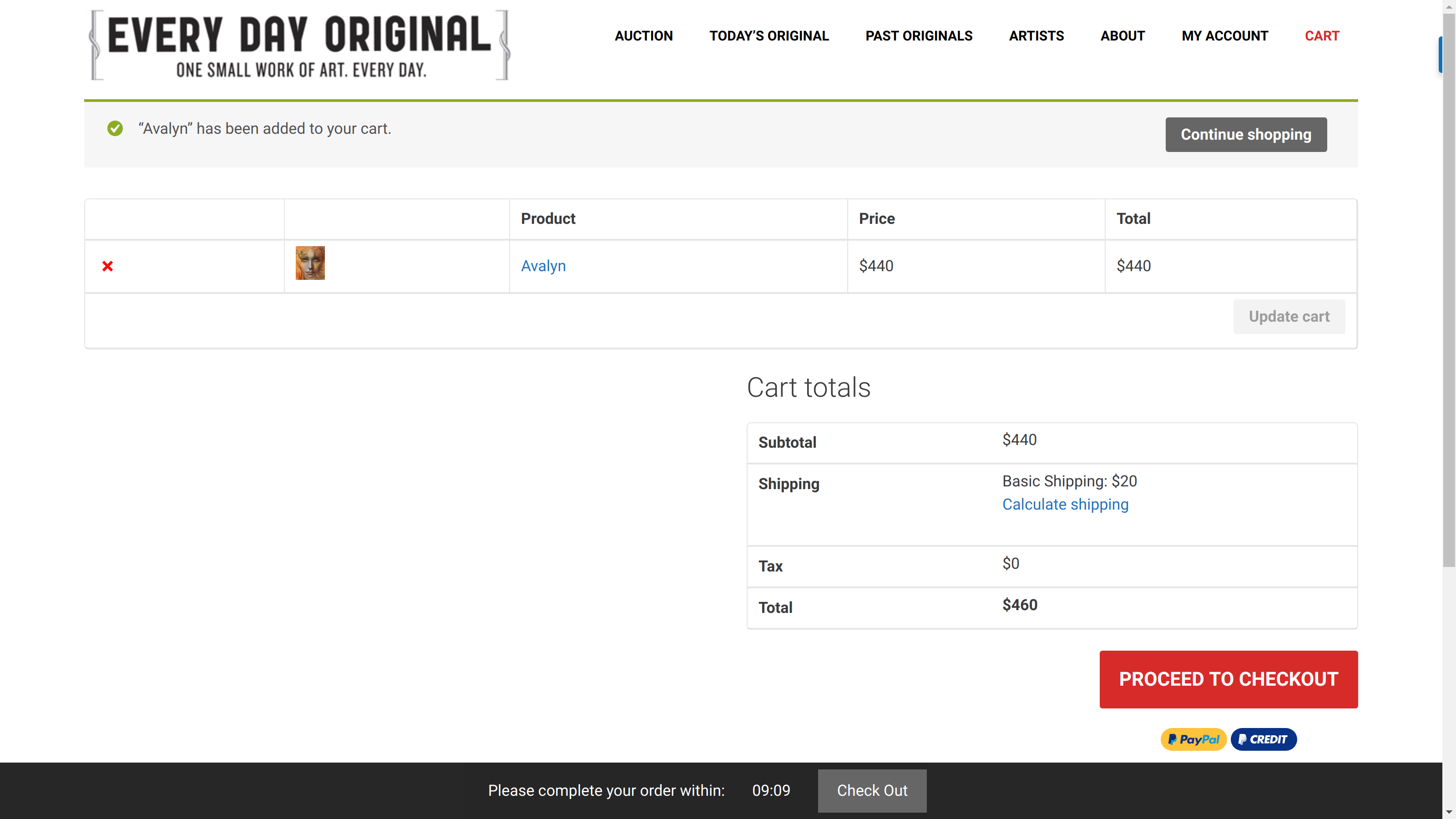 WooCommerce Timed Checkout on Every Day Original
WooCommerce Timed Checkout is a WooCommerce add-on I made exclusively on a client's request – an e-commerce store owner who wanted to smoothen the checkout experience for his customers who purchased unique products on his site. Whenever a customer adds a product to the cart, a timer will be added and the product will be locked for that customer for the given time period. In the meantime, other customers can sign up for the waitlist in case the first customer doesn't buy the product. You can see the functionality live on Every Day Original.
Data Sync Project Example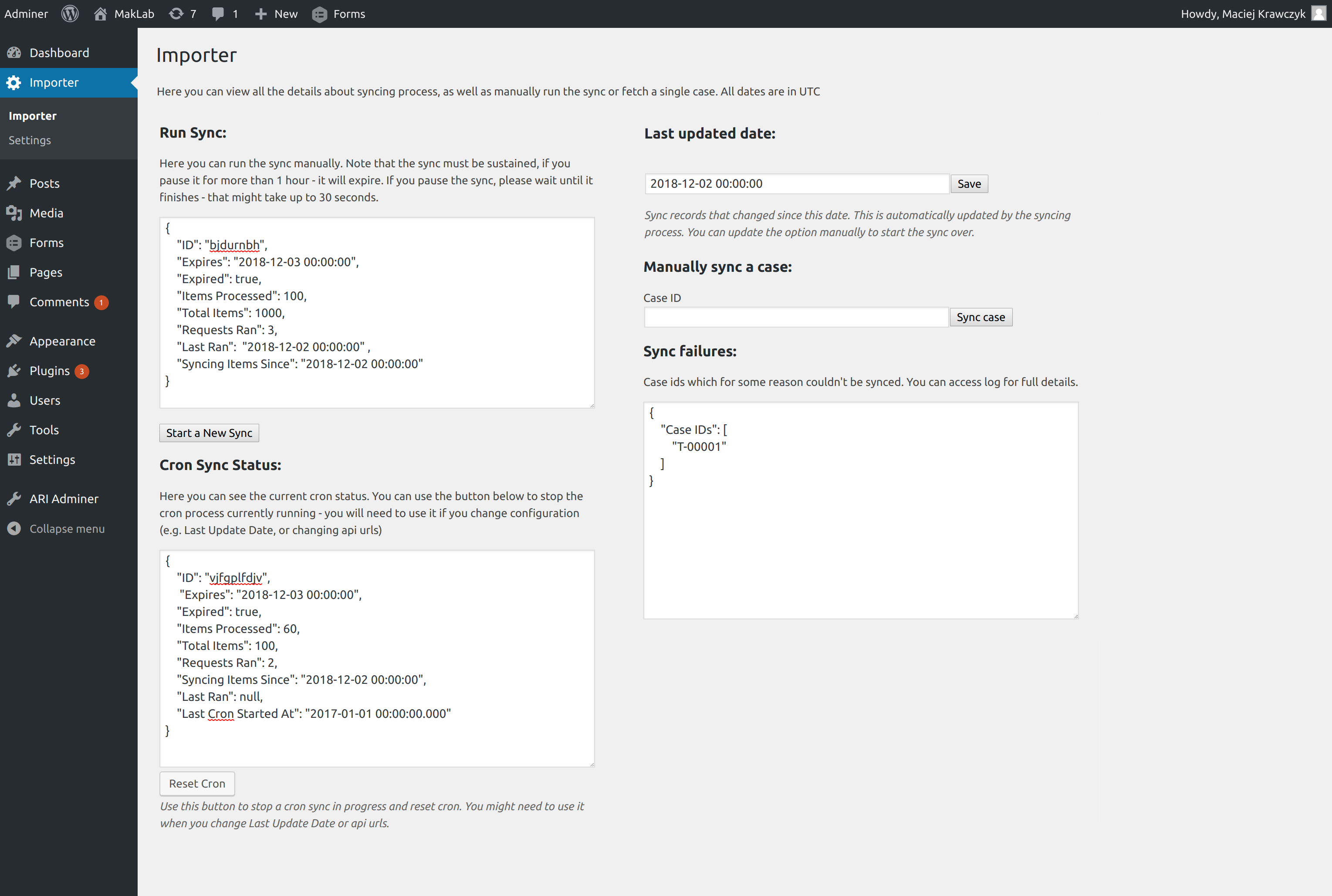 This is one of the many data sync projects I have completed. The goal of the project was to sync data between 2 APIs/services. The syncing process is automatic, but the control panel gives the client a fine-grained control and ability to resolve any errors.
WP-OS
WP-OS – an operating system interface for managing WordPress. It's my own project and something which got me started with full-time web development.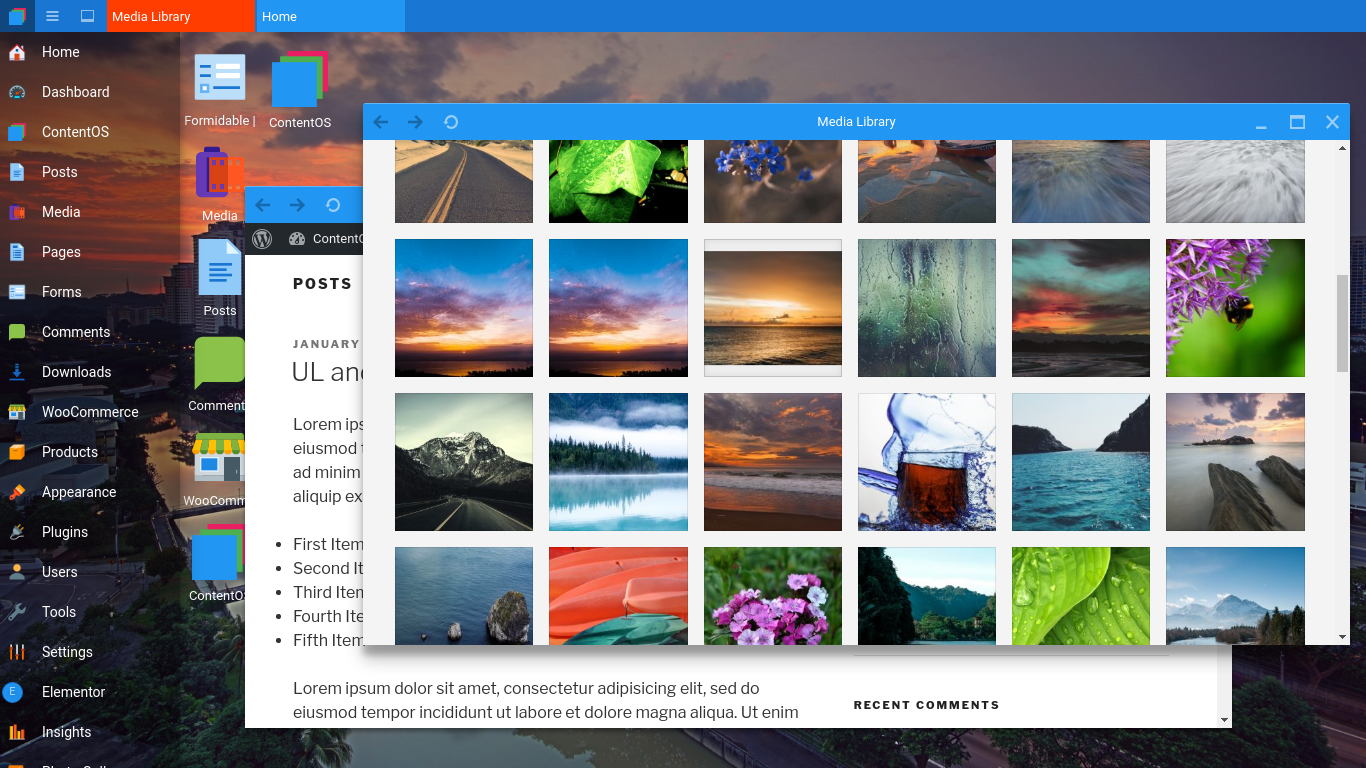 WP-OS.com
Building WP-OS allowed me to dive deep into every corner of what web development has to offer – from UI/UX design to code-heavy front-end and back-end work, as well as the internals of WordPress. (I have had to pause the project at near-completion in February 2018, which is since in a coming-soon stage).
Below you can read about what my customers say about their experience
---
Customer reviews
Maciej Krawczyk
2020-04-25T15:40:06Z
4

Maciej Krawczyk
2020-04-06T15:27:18Z
5
Maciej Krawczyk
2020-03-23T14:03:52Z
5

Maciej Krawczyk
2020-02-24T13:30:16Z
5
Maciej has done an excellent job again. Time did not matter in this project, but we received everything in a very short time.
Maciej Krawczyk
2020-01-16T15:53:15Z
5
Maciej did a great job for me. Perfectly executed. Great communication and ready to go with the flow as the scope changed a little. I'll definitely be using him again for future project. Thanks!!
Maciej Krawczyk
2020-01-09T00:48:24Z
5

Maciej is absolutely fantastic. He's now done maybe 5 different jobs for me. Always on time. Always goes above and beyond showing me where we can make further code improvements. Any time we need anything we will go to him.
Maciej Krawczyk
2019-12-16T17:41:42Z
5
Every project I have done with Maciej brings my eCommerce at least two revisions forward :-)
Maciej Krawczyk
2019-11-27T12:44:22Z
5

As always he has taken a very complex project and delivered something free of any issues and EXACTLY what we wanted. Always happy to use Maciej for work.
Maciej Krawczyk
2019-11-14T19:17:54Z
5

Total rockstar of a developer. The project came out perfectly and we had no issues with communication, expectations or delivery time. Have worked with Maciej in the past and will continue to as we need him! Do not hesitate to use this developer.
Maciej Krawczyk
2019-11-06T16:07:04Z
5
Maciej Krawczyk
2019-10-22T07:49:10Z
5
Maciej did again perfect work and support. A very pleasant cooperation.
Maciej Krawczyk
2019-10-15T05:45:54Z
5

Very helpful, quick to repond and trouble shoot
Maciej Krawczyk
2019-10-02T06:05:05Z
5
Perfect work on a extension of a plug-in for price scaling of a shop page. Maciej did the job very quickly and to our satisfaction.
Maciej Krawczyk
2019-09-12T20:16:24Z
5

Maciej Krawczyk
2019-09-12T07:29:19Z
5