Tags
---
Hey there!
My name is Maciej and I'm a full stack web developer from Poland. I'm committed to provide great quality work for great clients like you :)
I'm your go-to expert for plugin customization and API integrations.
These are the kind of projects I enjoy doing the most since I joined Codeable, hence I chose to specialize in them ("to be able to do great work, you've got to love what you do"). Other than that, I can do custom plugin development as well as complete web applications (backend, frontend, design).
In fact, this is how I started my journey with web development :) My largest project was an operating system interface for WordPress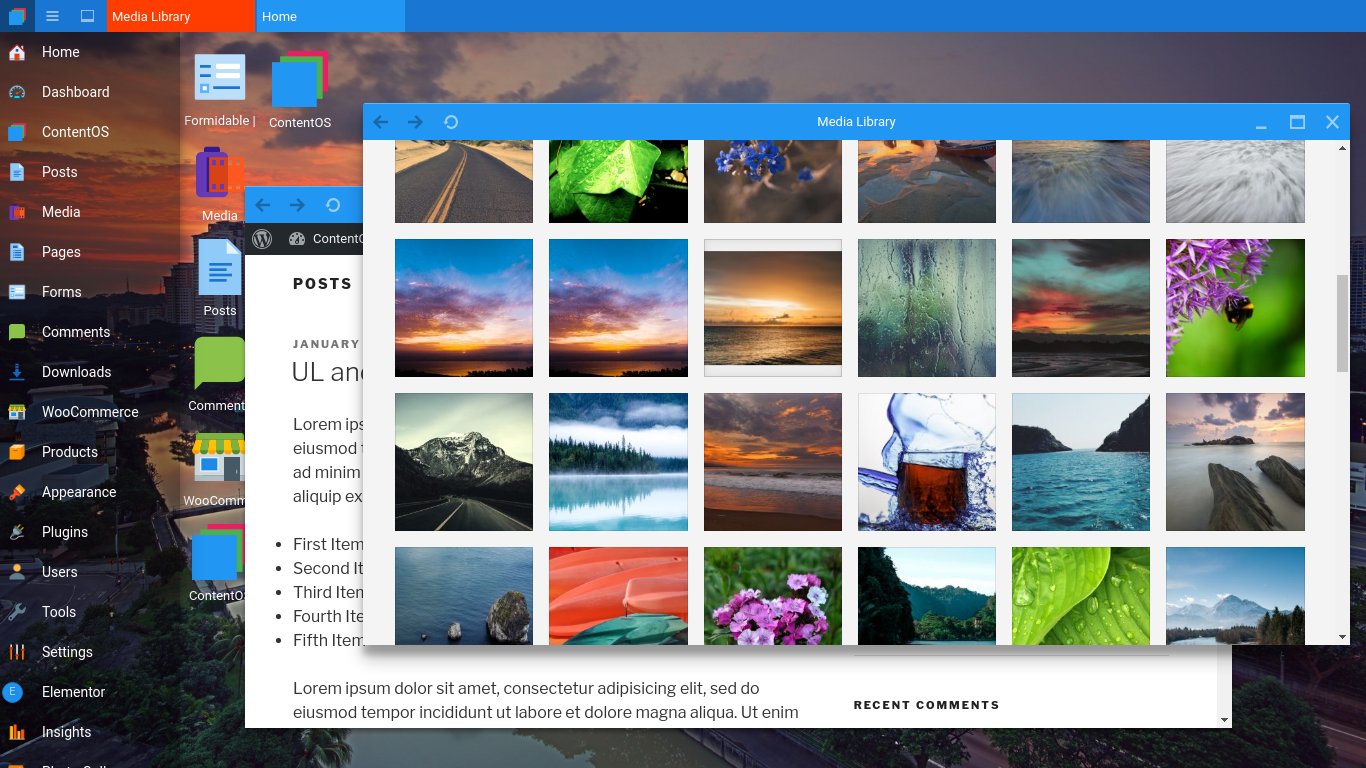 Building it taught me the ins and outs of the web platform and WordPress like nothing else. Now I want to use my skills to provide the best solutions to your online technical problems.
I'm an expert on Codeable since March 2018. In April 2018 I earned my certificate :)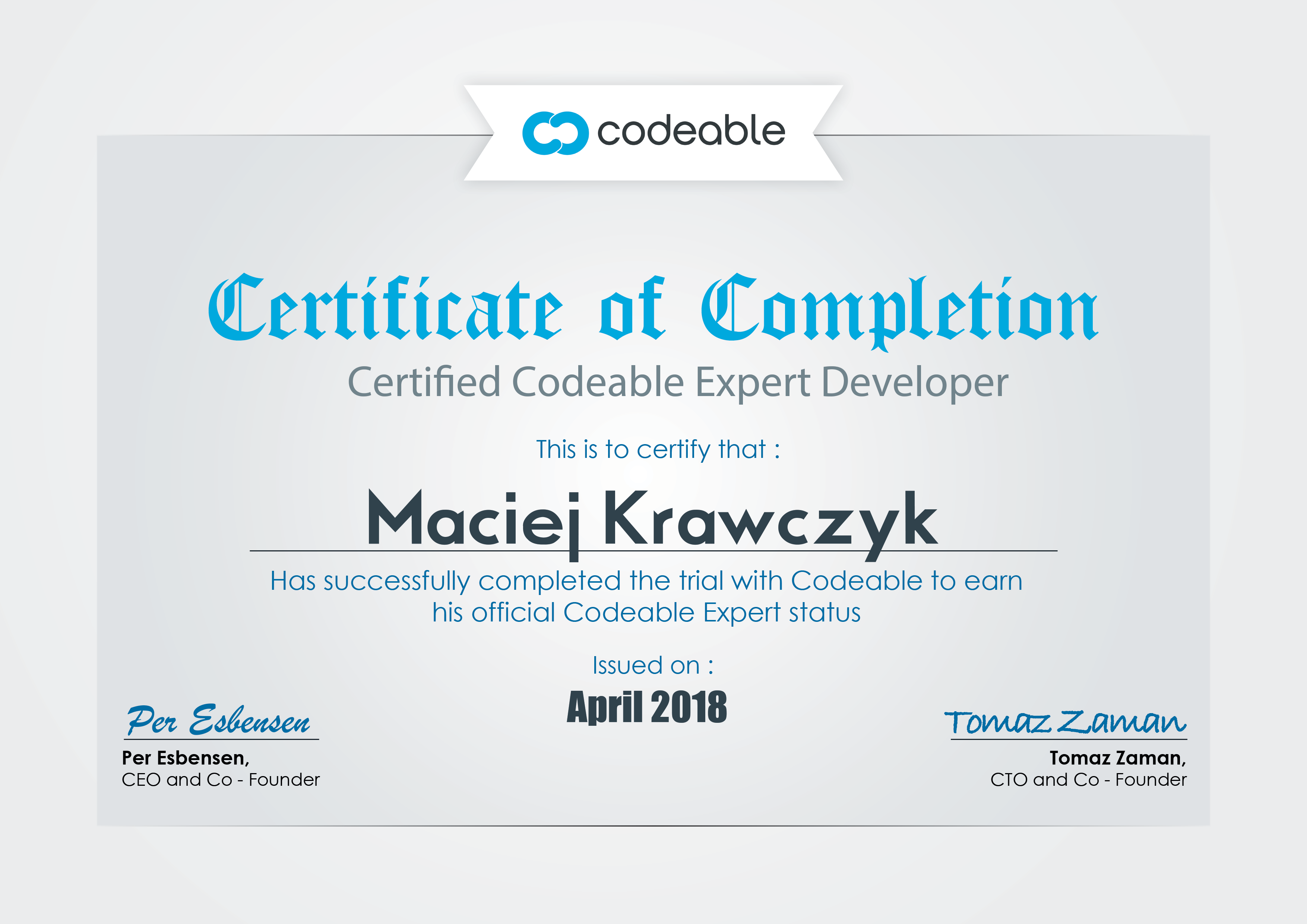 ---
Customer reviews
Maciej K
2018-12-04T21:17:02Z
5
Completed project on a thought to be impossible timeline. Excellent communication and exactly what we were promised. I hope to do business with Maciej again in the very near future.
Maciej K
2018-11-07T09:30:37Z
5
Maciej K
2018-10-01T10:46:59Z
5
Maciej K
2018-09-28T01:12:28Z
5
Maciej has done it again! This is our second project with Maciej and he has once again delivered a perfect solution. Maciej has amazing communication skills which is always challenging when working worlds apart! Thanks again. We will be back!
Maciej K
2018-09-11T17:46:41Z
5
Maciej K
2018-09-11T16:20:03Z
5
Maciej was so wonderful to work with. He was very communicative throughout the entire process and worked quickly. He allowed me time to do some testing and was willing to make adjustments based on my feedback until it was exactly what I needed. I highly recommend Maciej!
Maciej K
2018-09-04T13:34:26Z
5
Maciej K
2018-08-18T04:39:22Z
5
Maciej was amazing. His dedication to our project was outstanding. He listened to our requirements and was flexible when we faced some challenges. We will definitely call on Maciej again when we require development work.
Maciej K
2018-07-17T18:59:59Z
5
Maciej went above and beyond in some cases for me. I had an issue where I did not see his messages. He moved forward with excellent judgment. I could not be happier with the work.
Maciej K
2018-06-18T11:20:45Z
5
Maciej is a great communicator and delivered exactly what I wanted. I wouldn't hesitate to use him again.
Maciej K
2018-06-18T09:02:26Z
5
Maciej K
2018-06-13T21:09:04Z
5
Maciej K
2018-05-24T21:20:39Z
5
Maciej is awesome! Great communication, quick responses and incredible dashboard programming skills! I can highly recommend him.
Maciej K
2018-04-29T22:58:01Z
5
Maciej does excellent work!
Maciej K
2018-03-31T01:24:01Z
5
Working with Maciej was fantastic. I'm a developer myself and hired him to help me with a project. Not only did his technical skill matched what I needed but his communication was top notch. I will choose Maciej in the future and look forward to working with him again!