Tags
---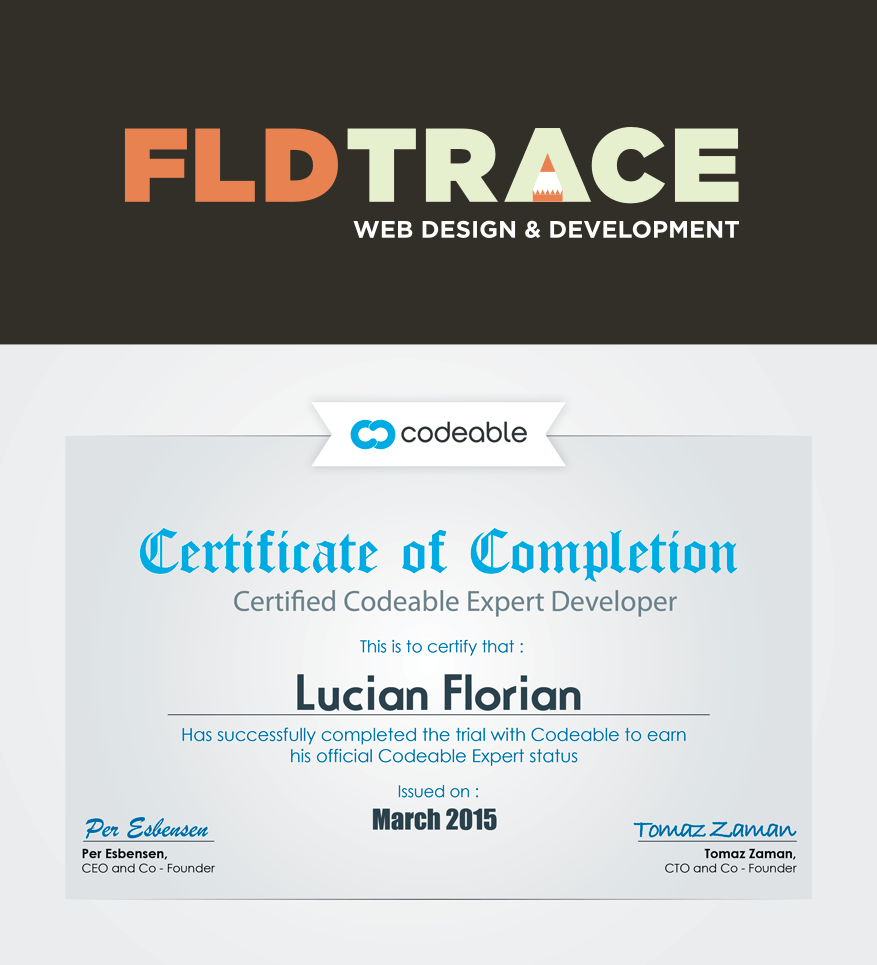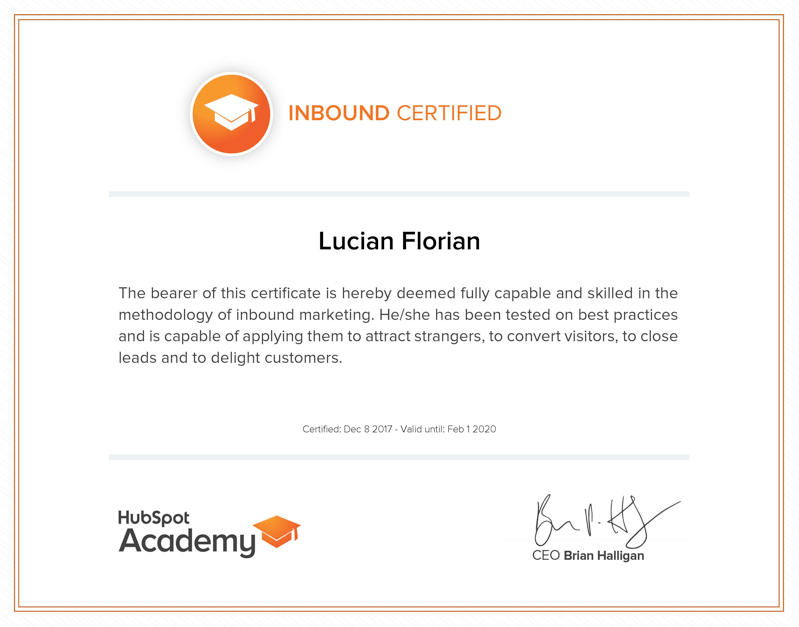 UI / UX DESIGNER, WORDPRESS DEVELOPER & SEO CONSULTANT
---
I'm Lucian Florian, a USA based Web Designer and WordPress Developer with a real zeal for building websites that generate results. I provide custom Web Design, SEO and WordPress development for SMBs and agencies across the USA. I have successfully ranked clients on the first page in Google and built websites that increased conversions. I'd be happy to help you next!
Hire Me Now
EXPERTISE
I can help you with the following:
UI / UX Design
SEO (Organic and Local)
CRO – Conversion Rate Optimization
Speed Optimization / Performance Improvement
Custom WordPress Development
Theme / Plugin Installations and Customizations
Divi theme Development (I own a Lifetime Developer License that my clients can use)
Website Migrations
Hacking Removal and Security Enhancements
Michael Graves & Architecture
Custom theme development for a worldwide leading architecture and design firm.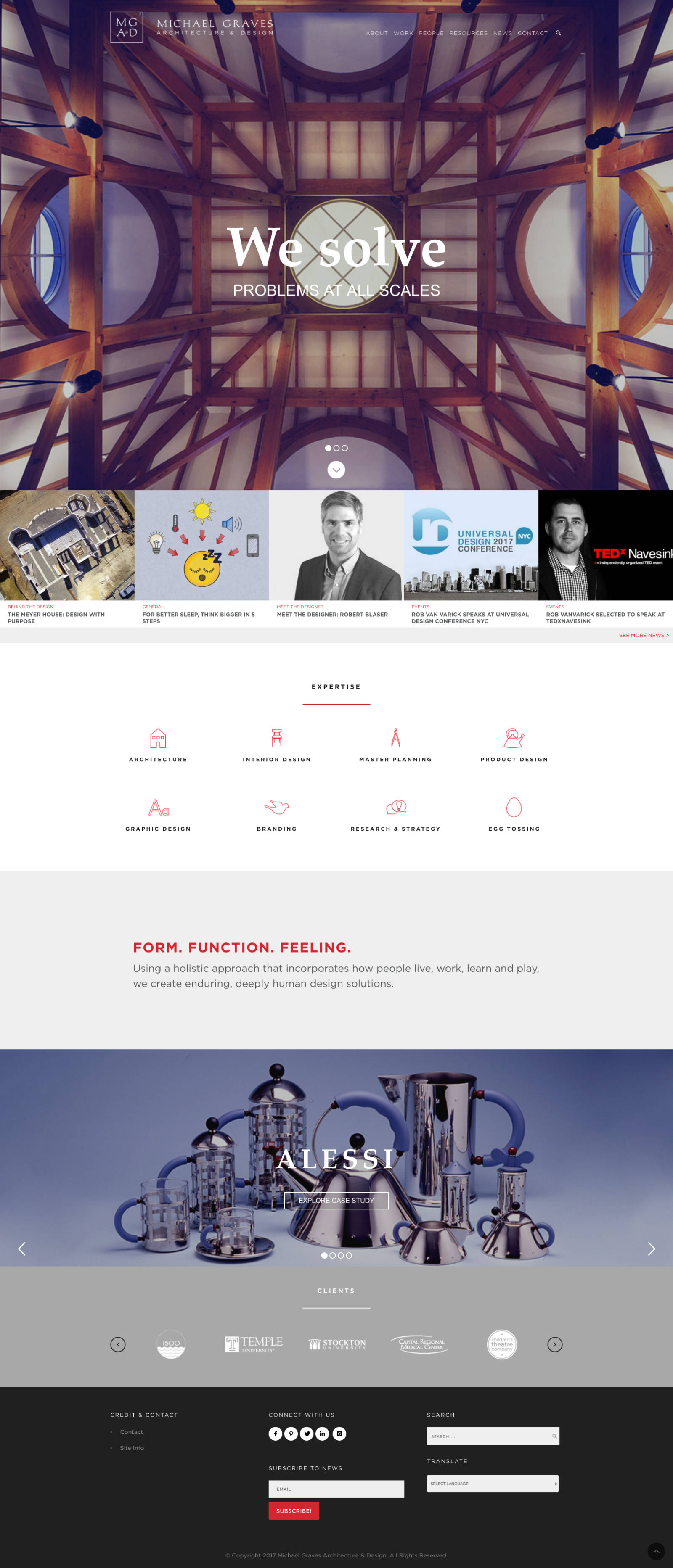 Michael Graves Award Winning Design & Architecture Agency –
WordPress Theme development + Custom work is done in collaboration with their talented in-house designers. We have used a premium theme as a starter, however, most sections use custom code. The custom coding features advanced jQuery/CSS functionality. Visit Site
CASE STUDY – Carter's My Plumber
25% Increase in revenue 6 months after the new site launch and ongoing SEO work
I have helped this plumbing company achieve record sales using conversion rate optimization techniques along with an ongoing SEO strategy.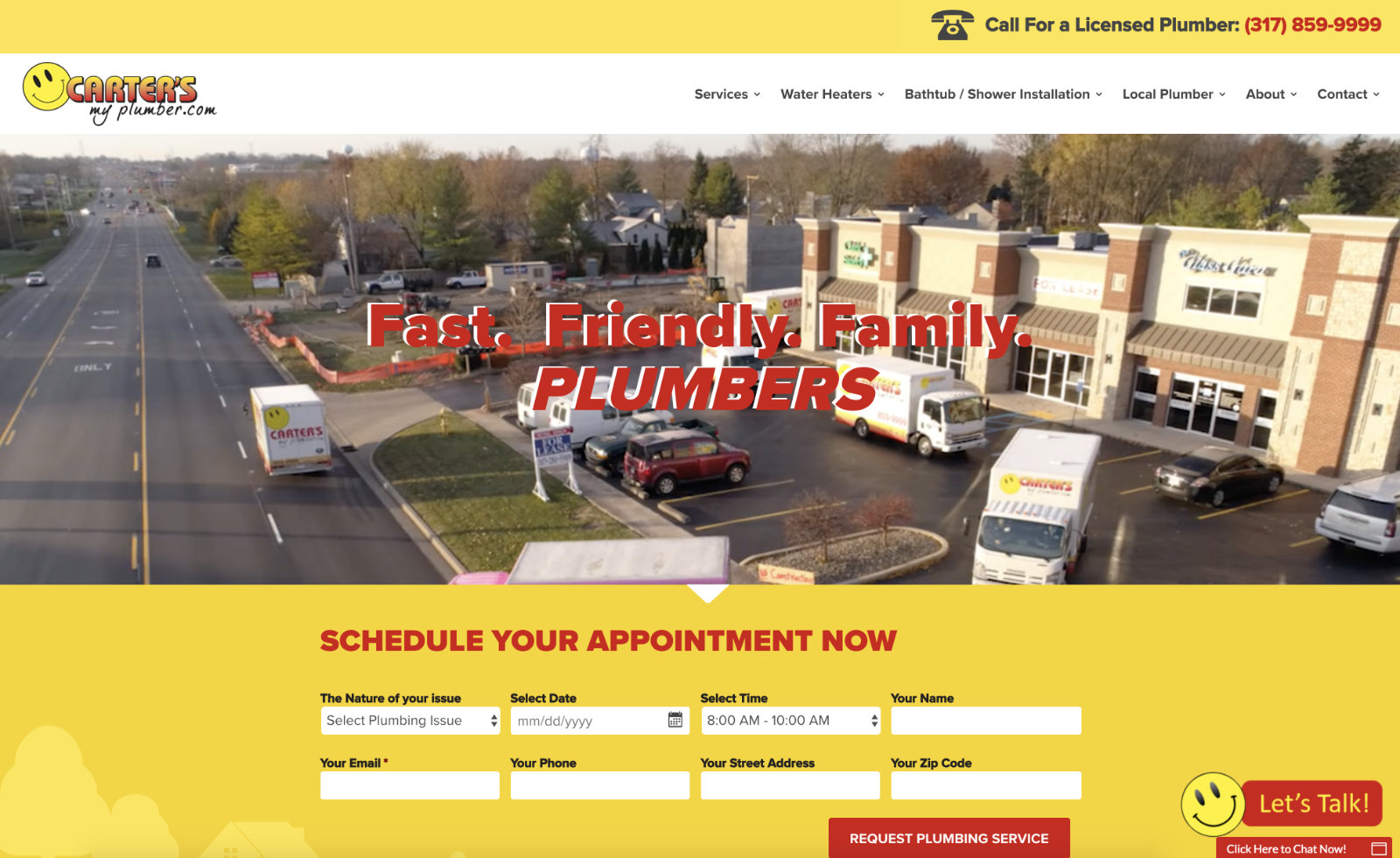 ---
PORTFOLIO
View more samples of my work
---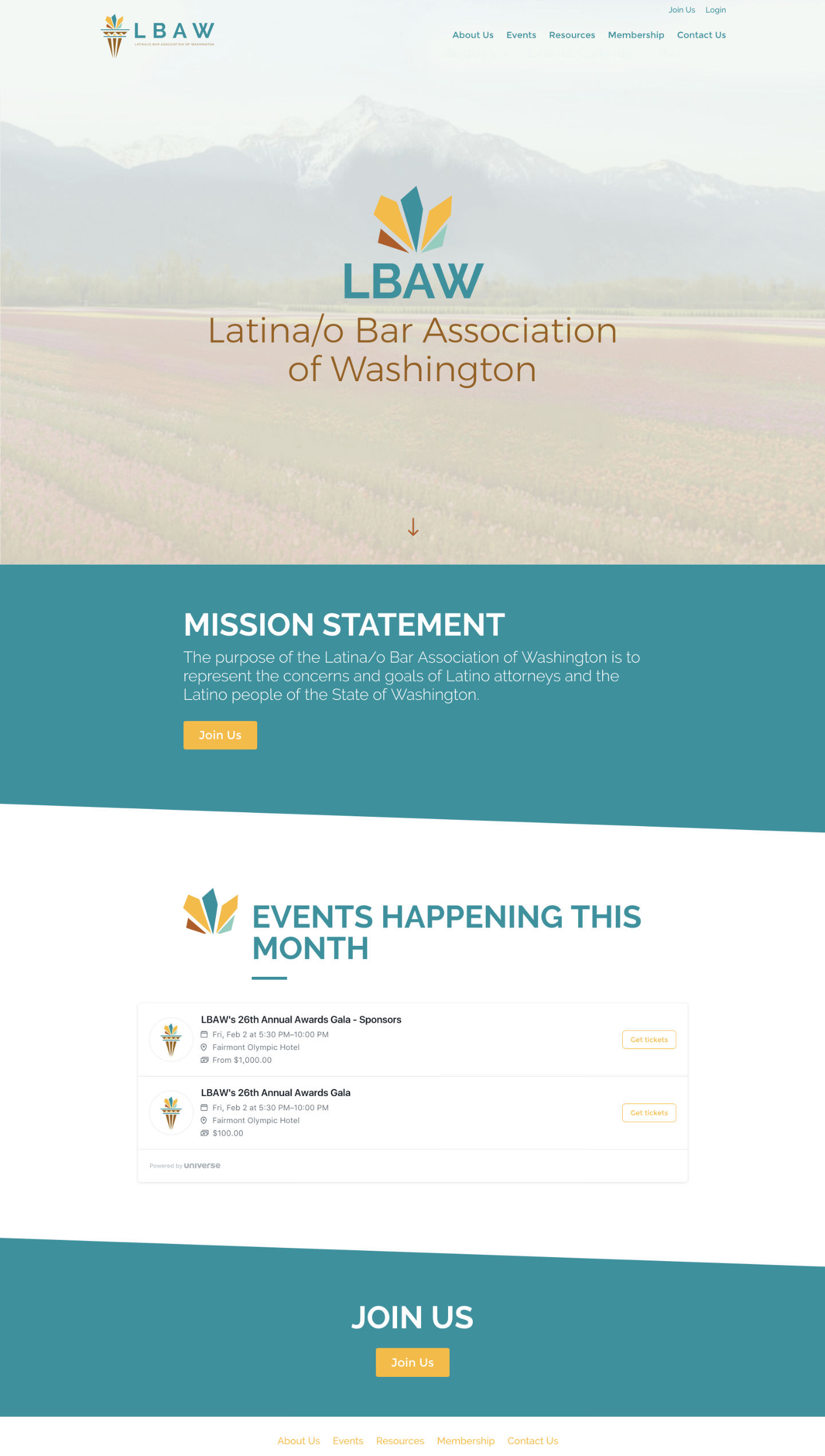 LBAW – The purpose of the Latina/o Bar Association of Washington is to represent the concerns and goals of Latino attorneys and the Latino people of the State of Washington. Visit Site
---

Rachel's Network – Non-Profit Organization – Custom UI/UX Design and Divi Theme Development Visit Site
---

Codeable Redesign Concept – Redesign concept for the current site Codeable. Some of the ideas may be used in an upcoming redesign. I've put together the copyrighting and UI/UX design.
---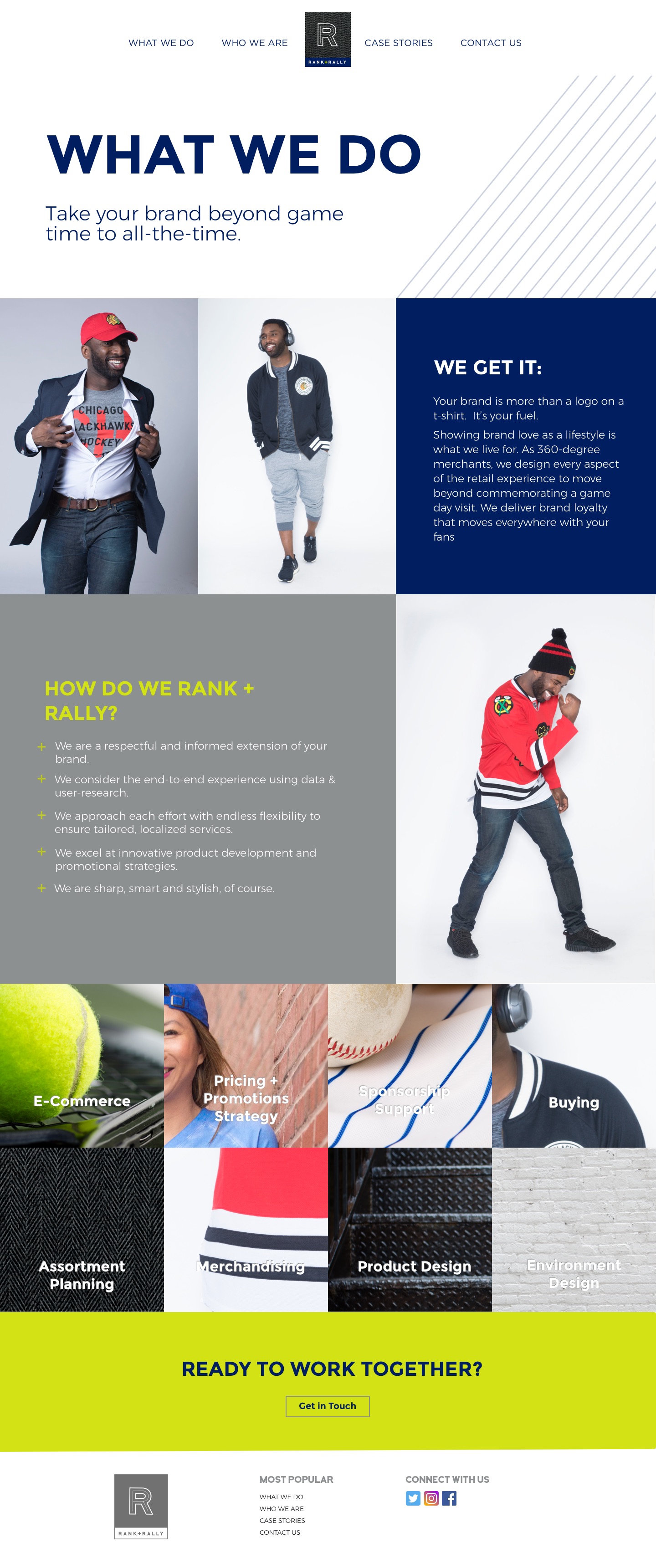 Rank + Rally – Website design and WordPress development for a Chicago-based branding agency. Visit Site
---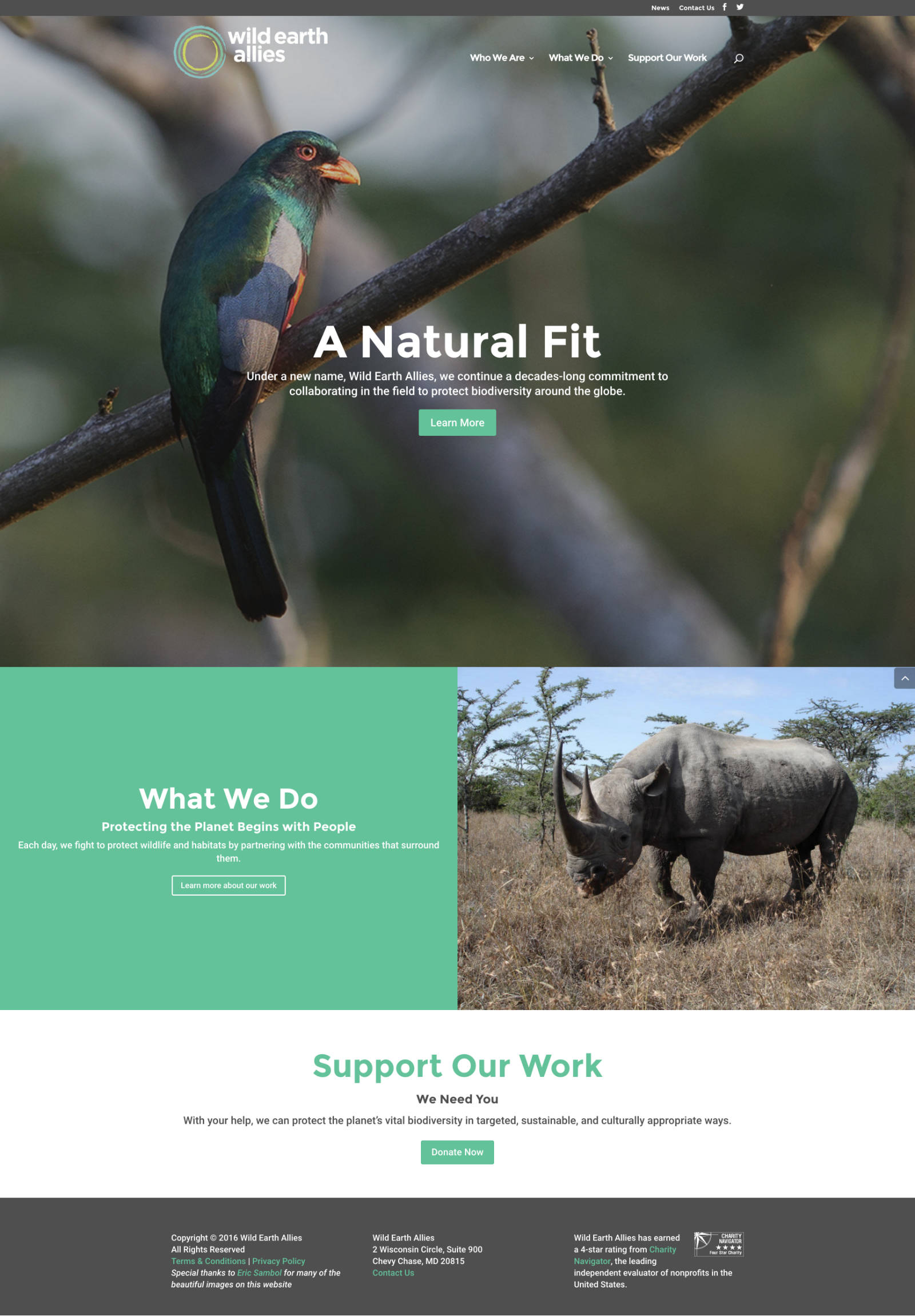 Wild Earth Allies – UI/UX Design + Divi Theme Development. The website was created for a large non-profit organization that protects wildlife and habitats. Visit Site
---

Spectrum CNC – Website Design and WordPress development for a Machine Tool Industrial site. Visit Site
---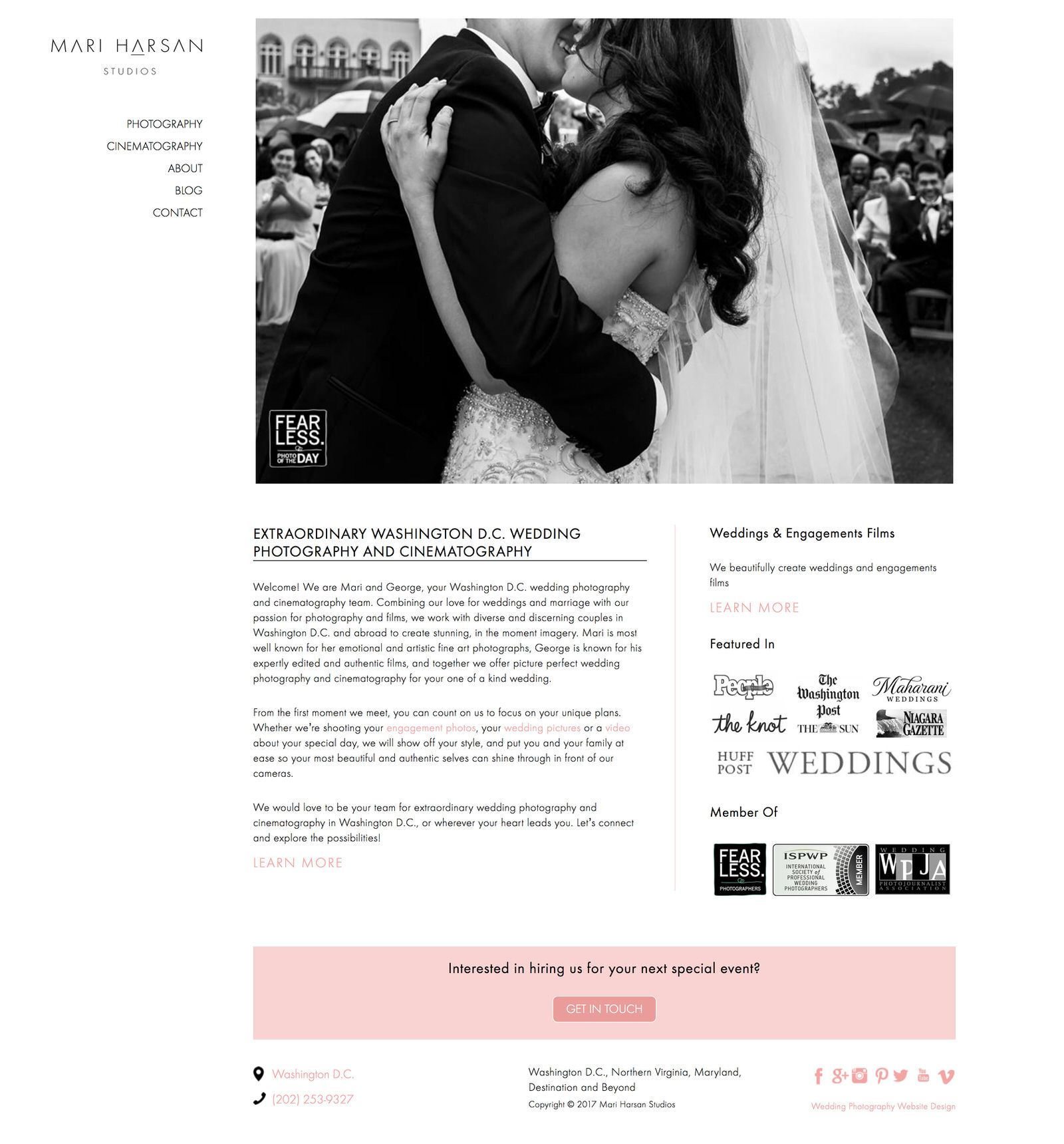 Mari Harsan Studios – Website Design and custom theme development for a highly featured wedding photographer and videographer small business. After our combined SEO efforts, they now rank on the first page for "Wedding Cinematography in Washington DC". Visit Site
---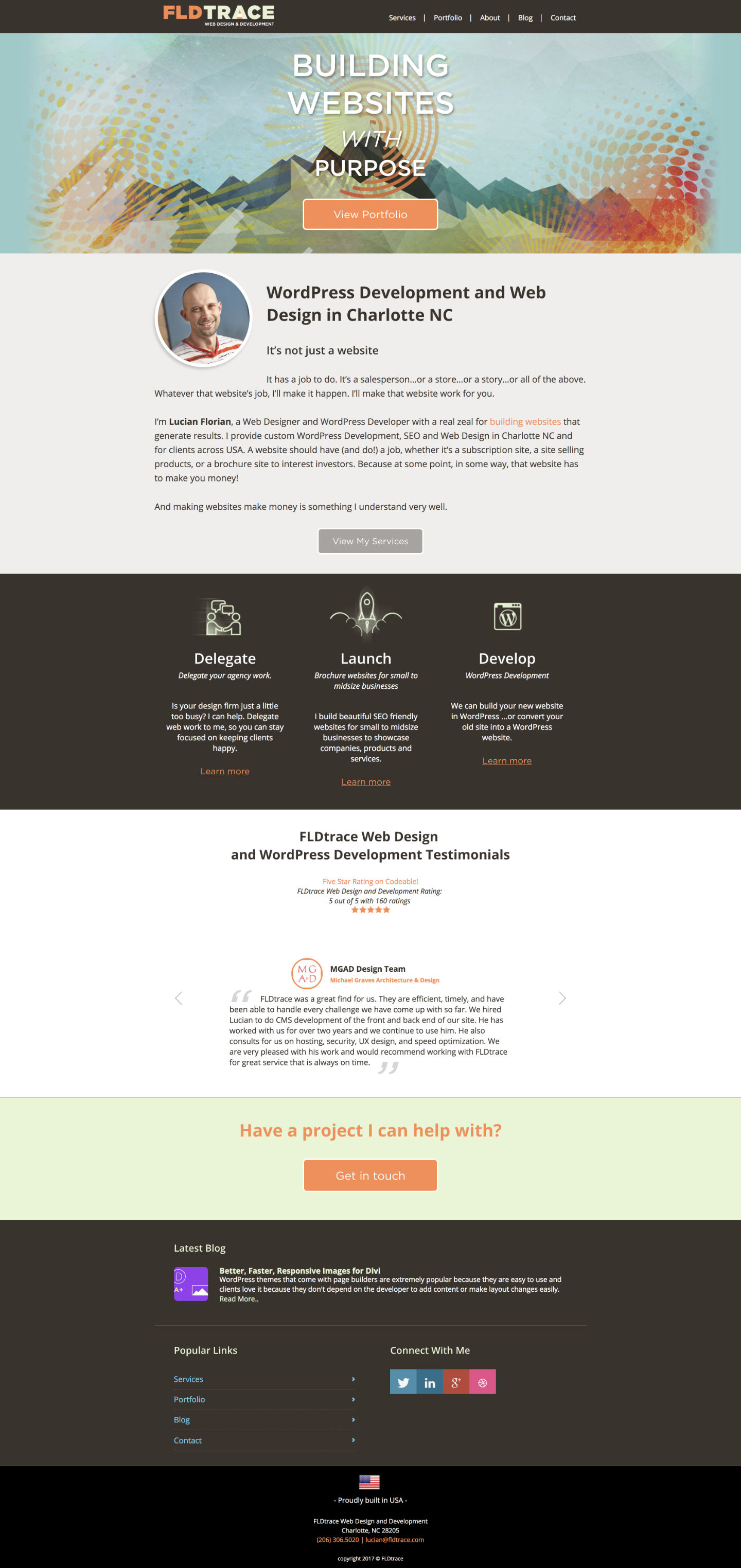 FLDtrace – This is my own portfolio if you'd like to learn more about my services. Visit Site
---
TESTIMONIALS
What Other Clients Say About Me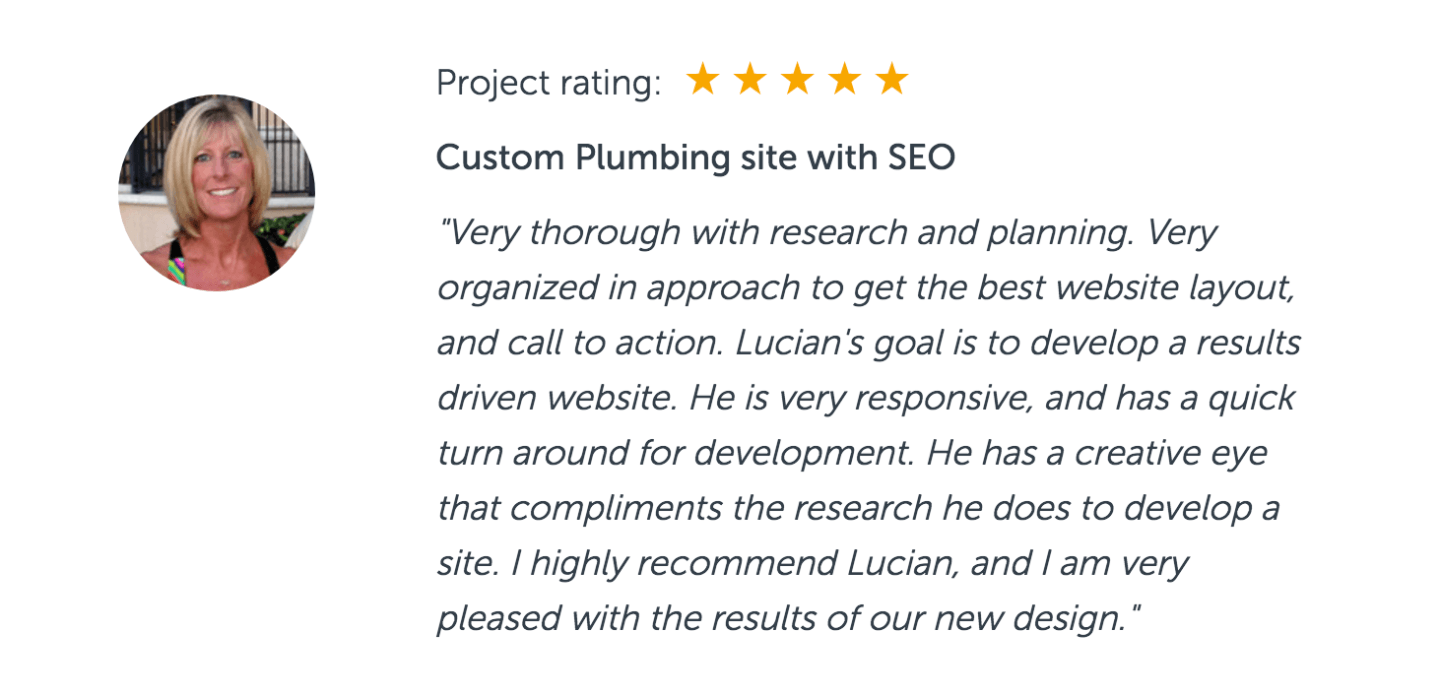 LET'S WORK TOGETHER
Like what you see? We'll make a website work for you too! Hire Me Now!
---
---
Customer reviews
Lucian Florian
2017-10-18T21:10:07Z
5
Lucian stepped in and did a most comprehensive audit for my blog, catching errors that nobody else has done in a long time. And he did it in record time. Plus, he gave me a whole list of options, breaking down subsequent tasks in budget-friendly phases, so I can spread it out over a planned timeframe. There are not many who would go over and above to do this!
Lucian Florian
2017-05-18T18:35:27Z
5
Very thorough with research and planning. Very organized in approach to get the best website layout, and call to action. Lucian's goal is to develop a results driven website. He is very responsive, and has a quick turn around for development. He has a creative eye that compliments the research he does to develop a site. I highly recommend Lucian, and I am very pleased with the results of our new design.
Lucian Florian
2017-03-07T20:32:58Z
5
This was my first time working with Codeable and so I was a little skeptical, but Lucian delivered big time and went above and beyond! I am so happy with the work he did on my site. I am now a raving fan and will use Lucian for all of my future needs. Thank you!
Lucian Florian
2016-11-12T16:33:04Z
5
Lucian is a webdesign ROCKSTAR! When I put in a request for an estimate he was fast to not only respond to to offer helpful ideas and he listened to what I was trying to accomplish. He accomplished it very well and I couldn't be happier! He also consistently updated me along the way as things were getting done. I will be using him again in the future and you should too!
Lucian Florian
2016-10-22T23:27:41Z
5
Lucian was able to accomplish in such a short time frame what we've been trying to envision and convey to multiple WordPress developers without success. Should have hired this pro a long time ago. Hiring Lucian for another project ASAP!!
Lucian Florian
2016-09-21T19:01:17Z
5
Lucian listens, evaluates and comes back with valid feedback the helps to make the overall project better. He is technically top yet nows how to explain the intricacies with ease - and even visuals when needed. He is also very responsive - even though we work in two entirely different time zones. Highly recommend Lucian and will continue to work with him for sure!
Lucian Florian
2015-06-09T19:55:24Z
5
Lucian is the a complete professional - I chose him because other users had rated him highly and I have found that they did so with good reason. He has so far proven to be proficient with everything that he's listed on his profile (my site had a lot of issues), he is timely in his responses to me (actually much more prompt than I'm able to be in return), he is detail oriented and reads/researches my questions throughly (unlike a few of the other developers who responded to my initial task without either reading the situation throughly or comprehending the situation) and above all he has common sense and good problem solving. I'm so grateful to have found him!
Lucian Florian
2018-01-12T13:28:44Z
5
Very helpful, obviously skilled. Very clear pricing. Glad to know him!
Lucian Florian
2018-01-10T22:21:41Z
5
Lucian is a pleasure to work with. Very knowledgable
Lucian Florian
2018-01-05T21:55:26Z
5
Five Stars all the way across !
Lucian Florian
2017-12-26T18:02:16Z
5
Lucian Florian
2017-11-29T18:51:27Z
5
Lucian Florian
2017-11-10T19:24:32Z
5
Lucian broke the project down into several phases for us making it more manageable
Lucian Florian
2017-11-01T23:15:49Z
5
Lucian understood my request and provided great advice on the improvements that would make my website better,
Lucian Florian
2017-11-01T15:59:11Z
5