Tags
---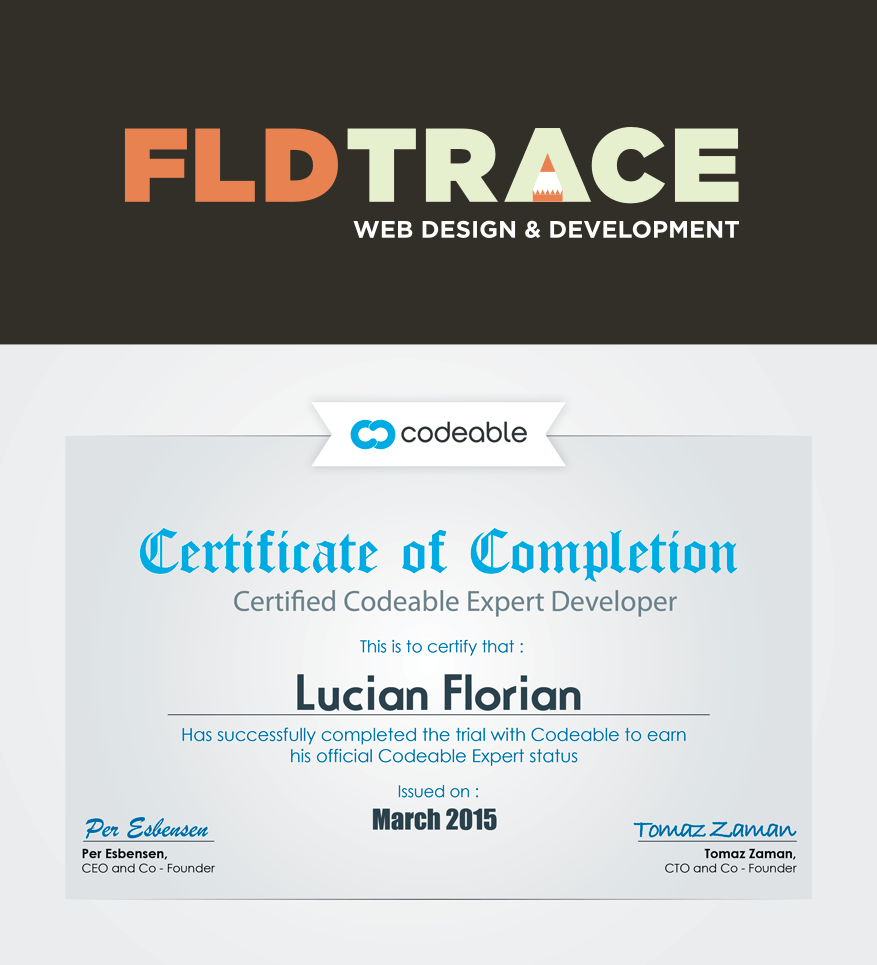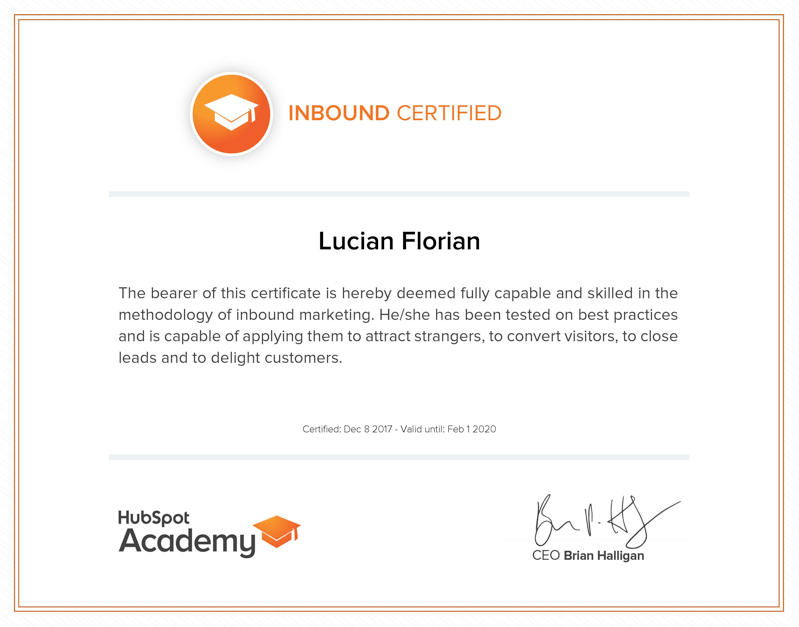 UI / UX DESIGNER, WORDPRESS DEVELOPER & SEO CONSULTANT
---
I'm Lucian Florian, a USA based Web Designer and WordPress Developer with a real zeal for building websites that generate results. I provide custom Web Design, SEO and WordPress development for SMBs and agencies across the USA. I have successfully ranked clients on the first page in Google and built websites that increased conversions. I'd be happy to help you next!
Hire Me Now
EXPERTISE
I can help you with the following:
UI / UX Design
SEO (Organic and Local)
CRO – Conversion Rate Optimization
Speed Optimization / Performance Improvement
Custom WordPress Development
Theme / Plugin Installations and Customizations
Divi theme Development (I own a Lifetime Developer License that my clients can use)
Elementor Page Builder
Website Migrations
Hacking Removal and Security Enhancements
Michael Graves & Architecture
Custom theme development for a worldwide leading architecture and design firm.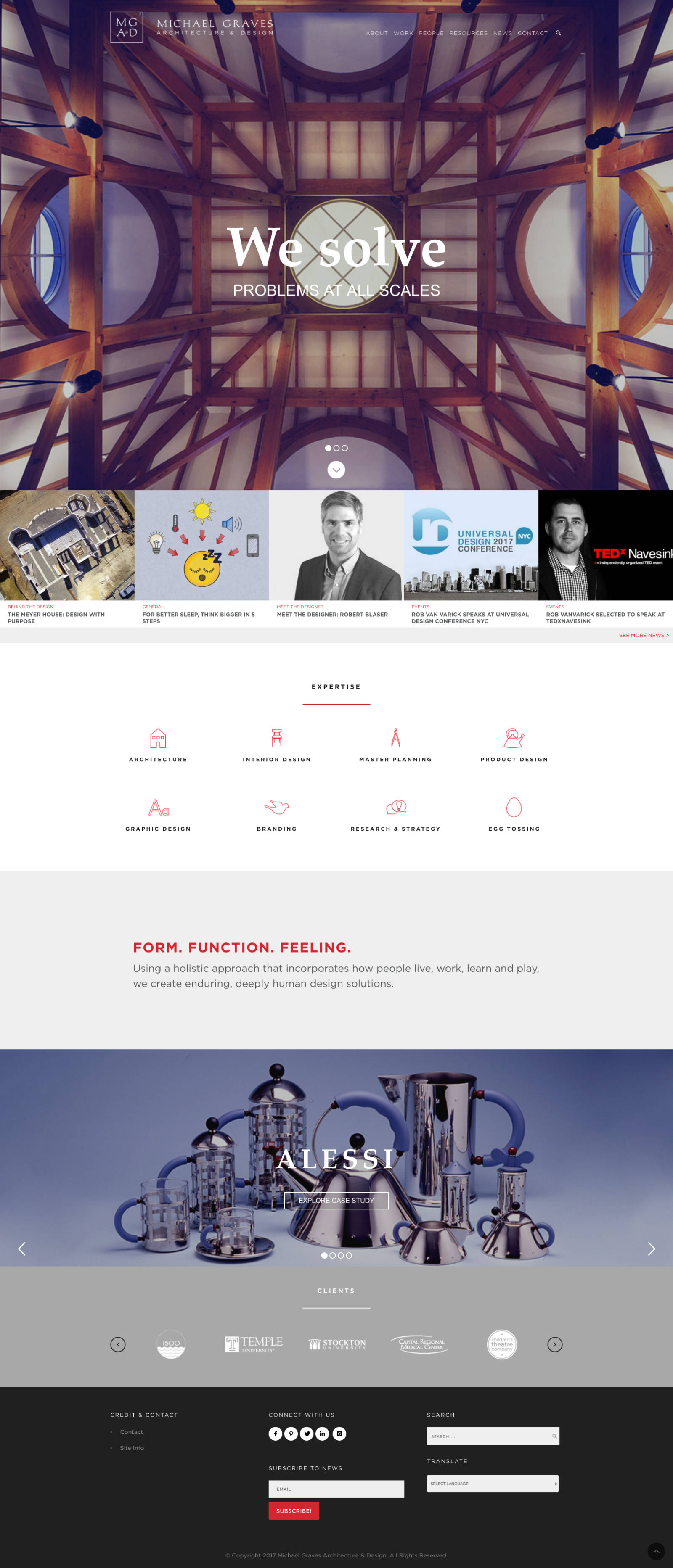 Michael Graves Award Winning Design & Architecture Agency –
WordPress Theme development + Custom work is done in collaboration with their talented in-house designers. We have used a premium theme as a starter, however, most sections use custom code. The custom coding features advanced jQuery/CSS functionality. Visit Site
Let's Talk About Cost
Microsite for a large medical corporation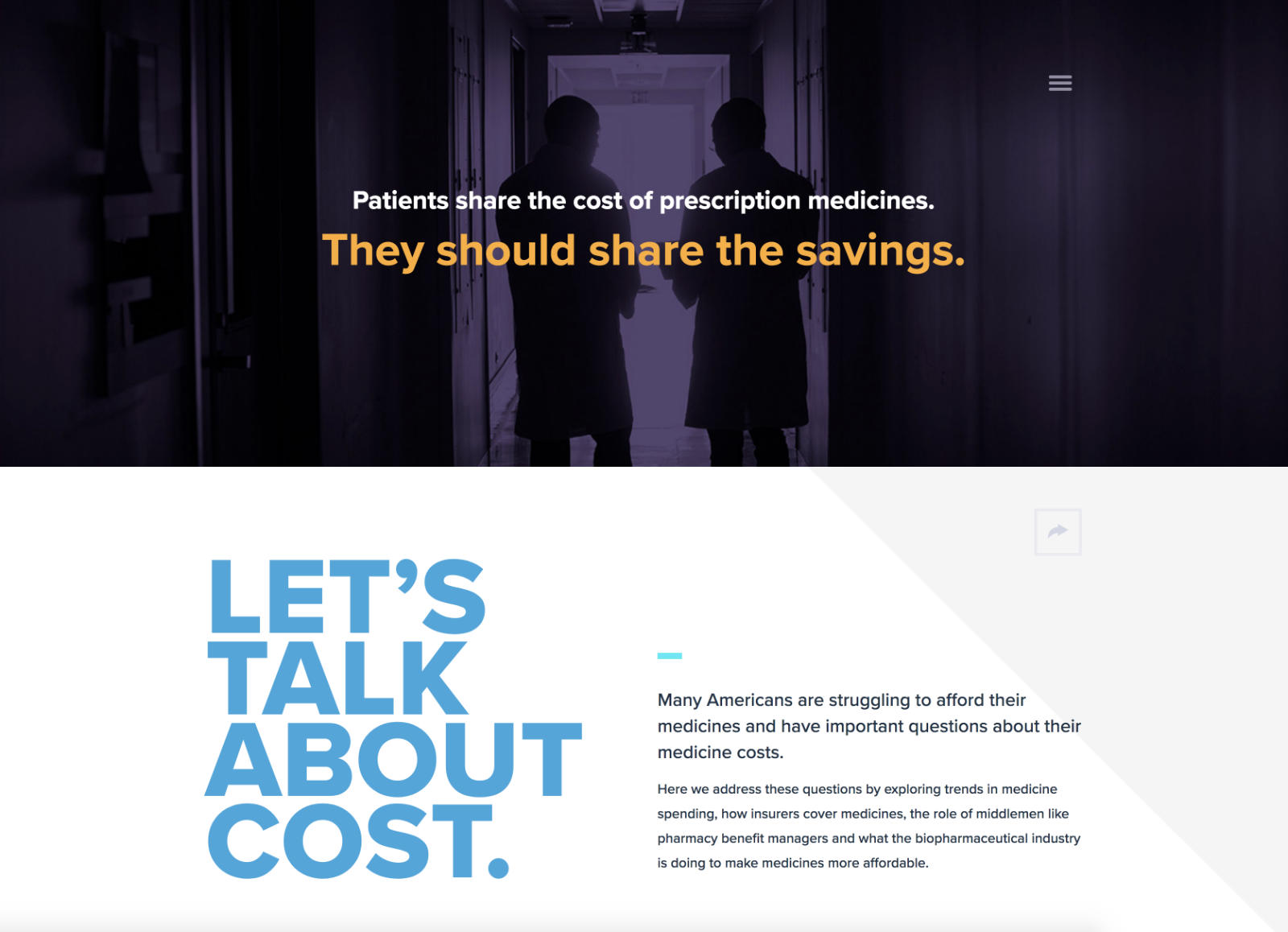 LTAC –
WordPress Custom Theme development that features a custom Quiz, Charts and animations Visit Site
CASE STUDY – Carter's My Plumber
25% Increase in revenue 6 months after the new site launch and ongoing SEO work
I have helped this plumbing company achieve record sales using conversion rate optimization techniques along with an ongoing SEO strategy.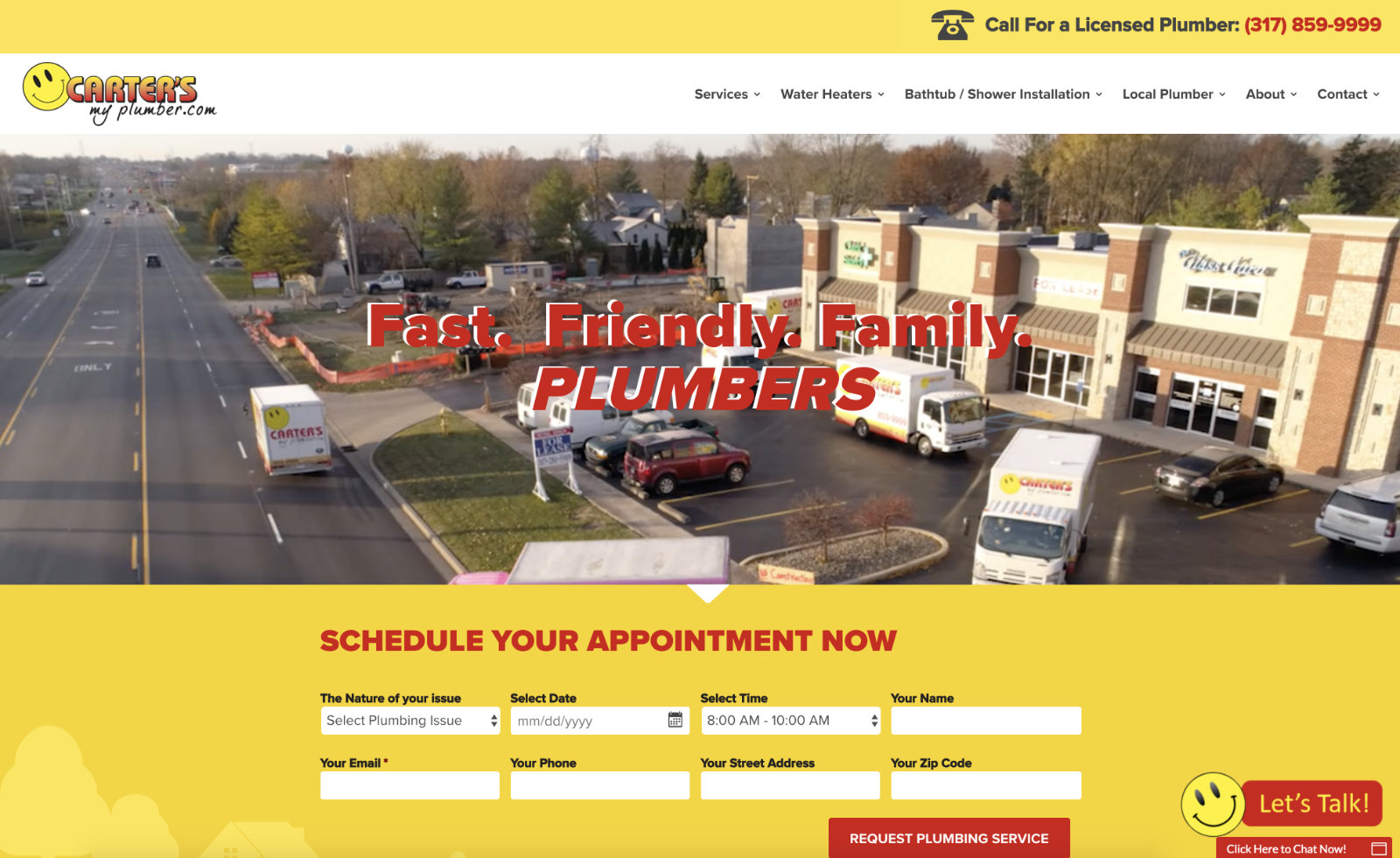 ---
PORTFOLIO
View more samples of my work
---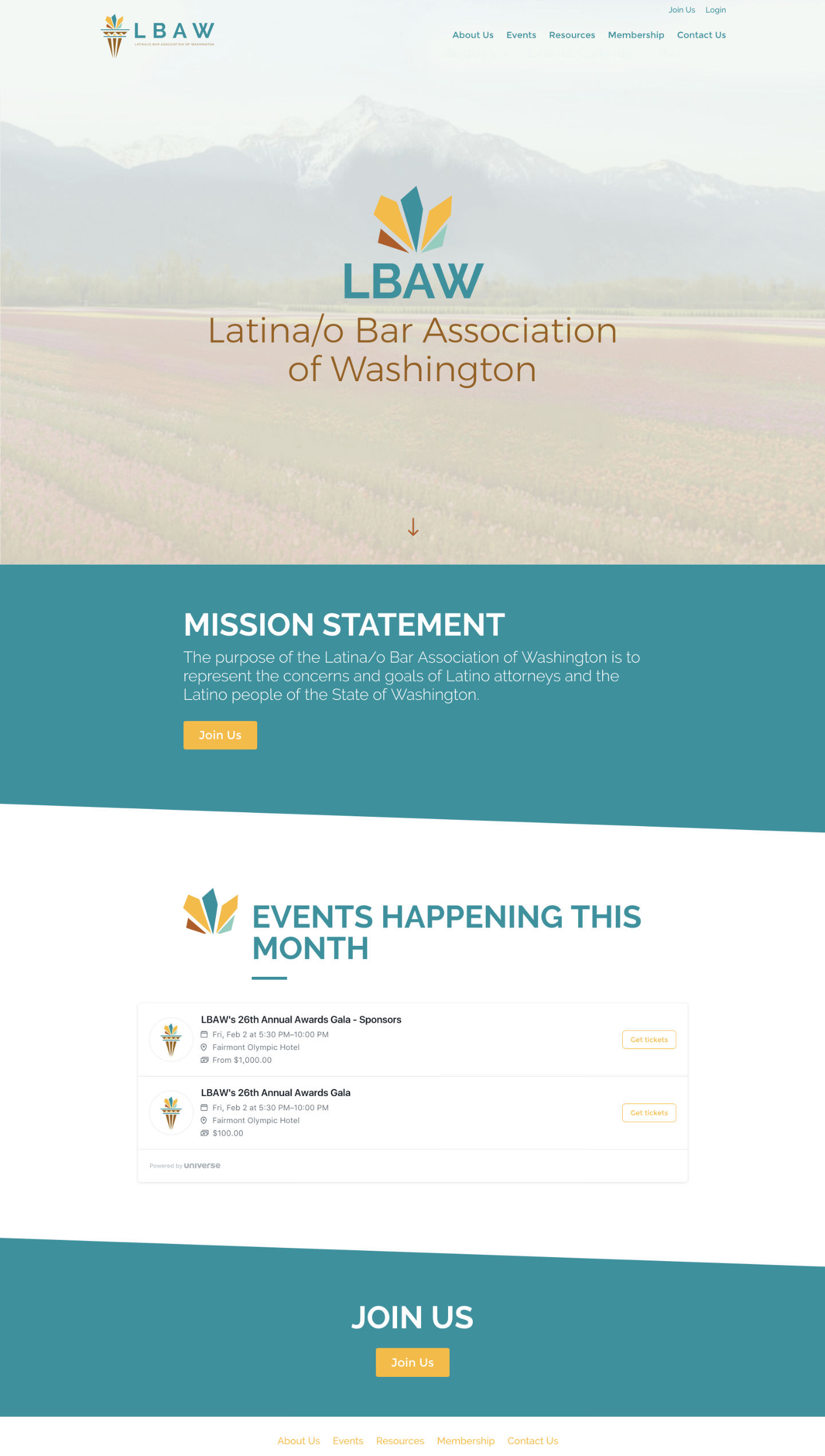 LBAW – The purpose of the Latina/o Bar Association of Washington is to represent the concerns and goals of Latino attorneys and the Latino people of the State of Washington. I have provided custom design and Divi WordPress theme development. Visit Site
---

Rachel's Network – Non-Profit Organization – Custom UI/UX Design and Divi Theme Development Visit Site
---

Codeable Redesign Concept – Redesign concept for the current site Codeable. Some of the ideas may be used in an upcoming redesign. I've put together the copyrighting and UI/UX design.
---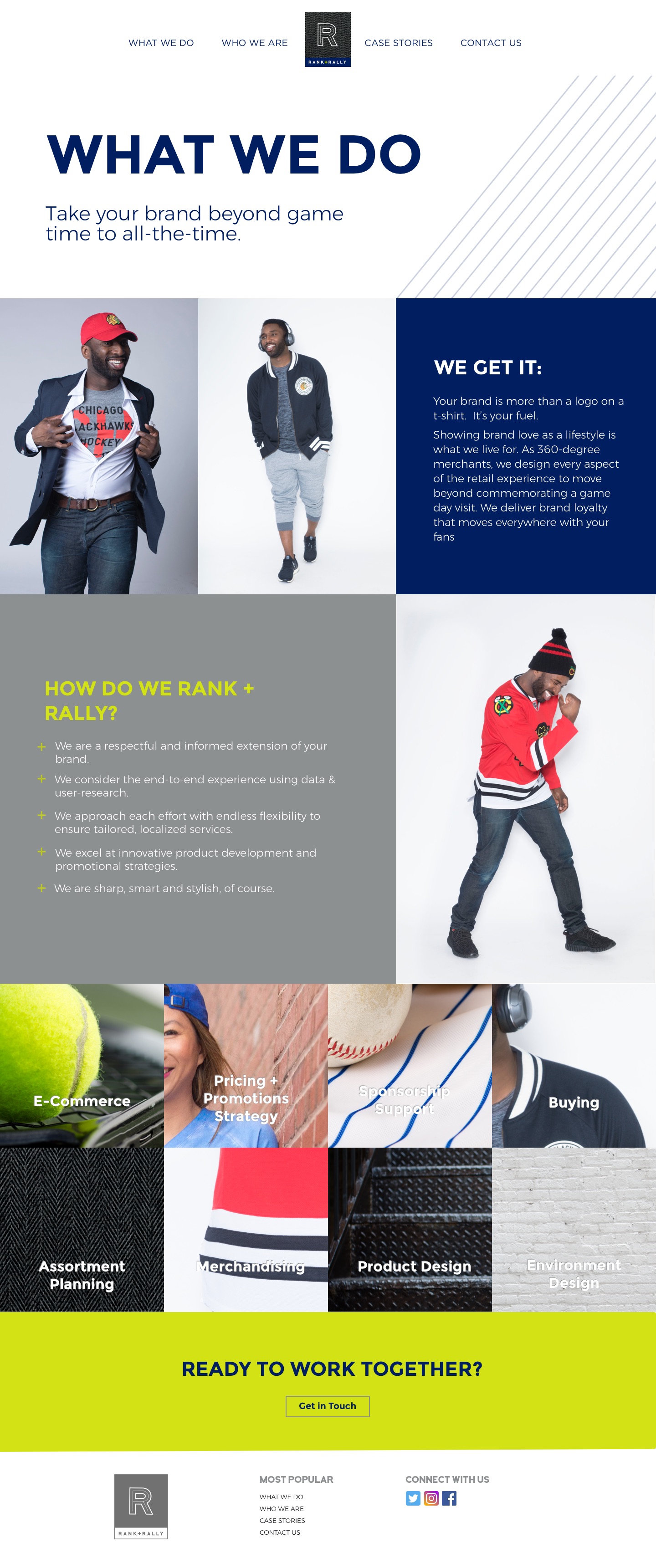 Rank + Rally – Website design and WordPress Divi theme development for a Chicago-based branding agency. Visit Site
---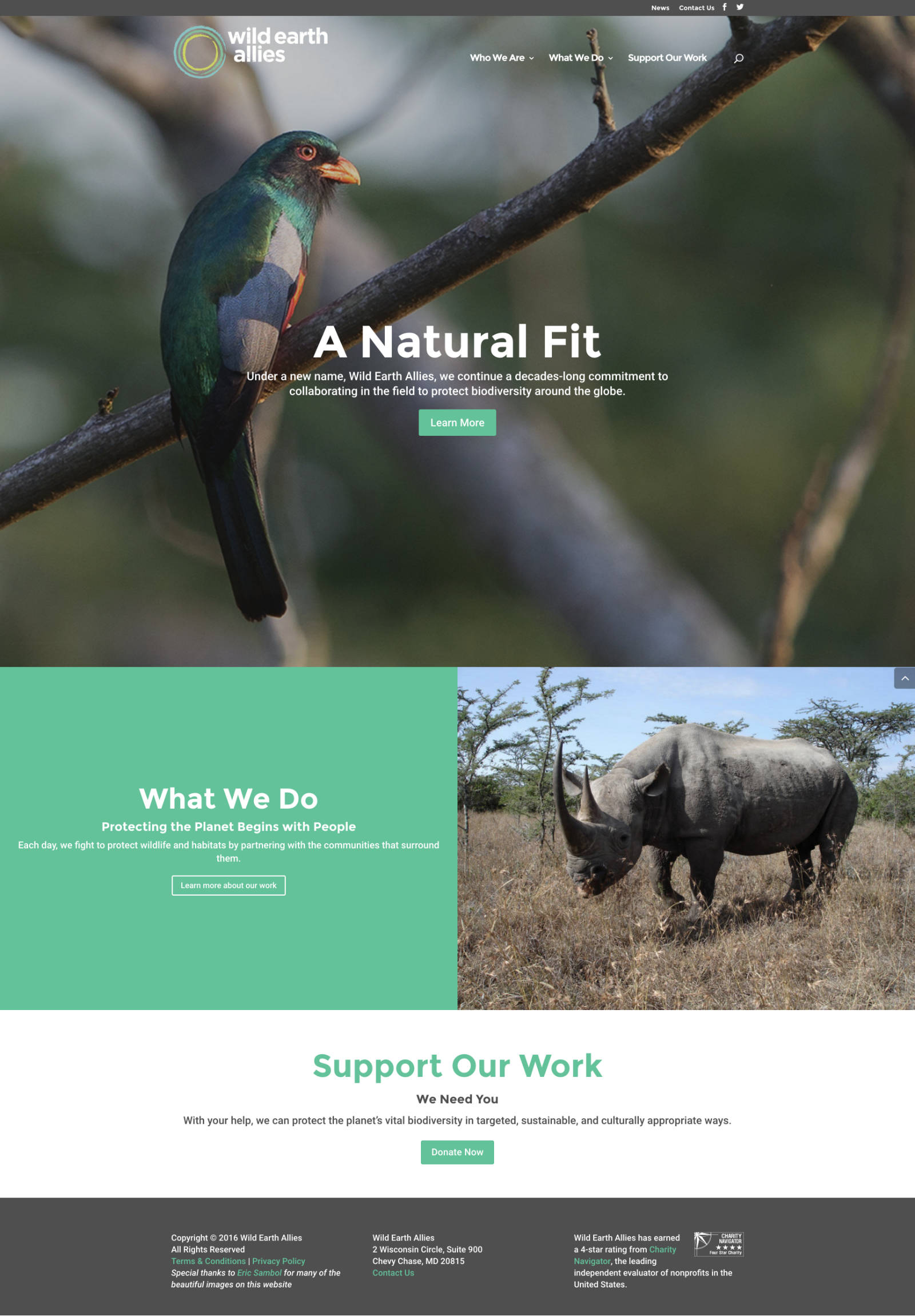 Wild Earth Allies – UI/UX Design + Divi Theme Development. The website was created for a large non-profit organization that protects wildlife and habitats. Visit Site
---

Spectrum CNC – Website Design and WordPress Divi development for a Machine Tool Industrial site. Visit Site
---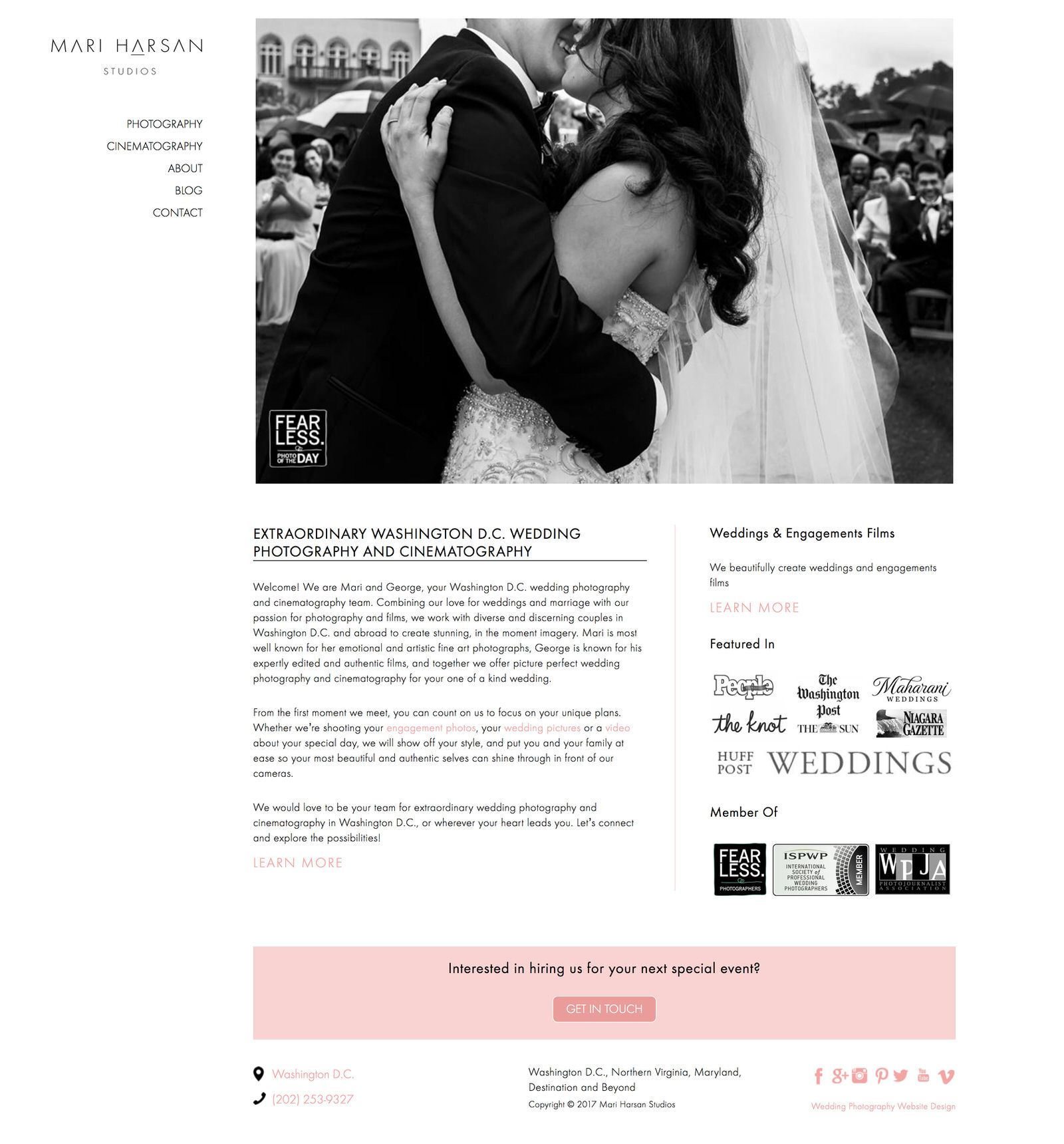 Mari Harsan Studios – Website Design and custom theme development for a highly featured wedding photographer and videographer small business. After our combined SEO efforts, they now rank on the first page for "Wedding Cinematography in Washington DC". Visit Site
---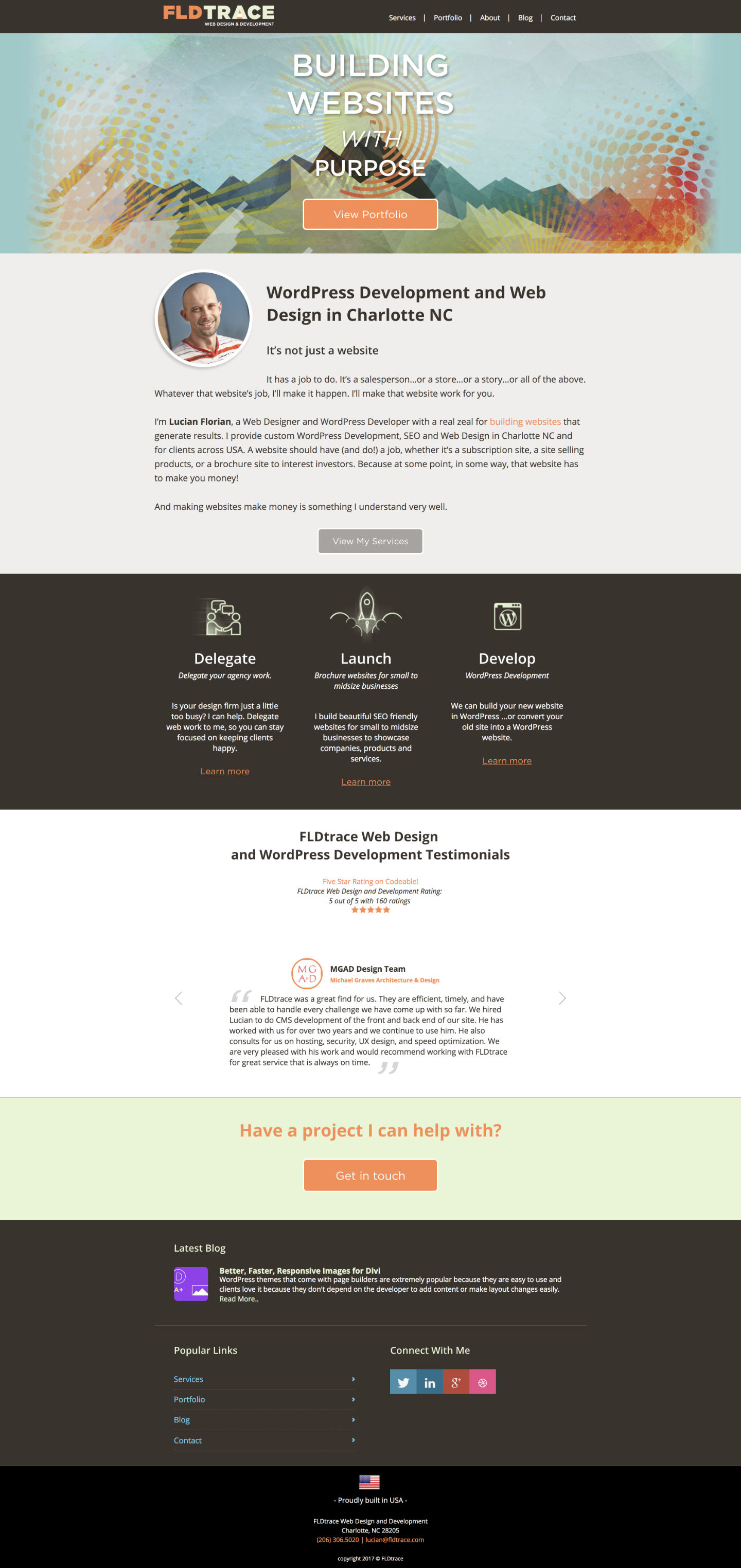 FLDtrace – This is my own portfolio if you'd like to learn more about my services. Visit Site
---
TESTIMONIALS
What Other Clients Say About Me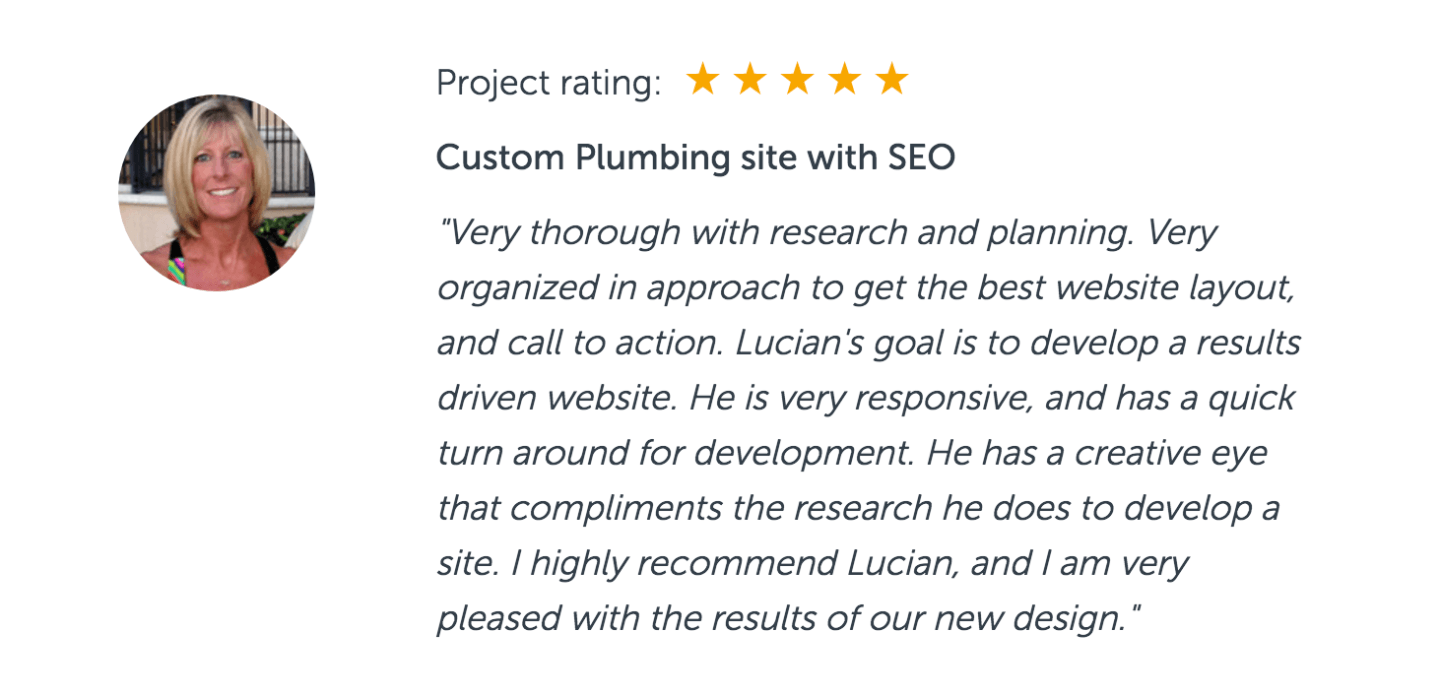 LET'S WORK TOGETHER
Like what you see? We'll make a website work for you too! Hire Me Now!
---
---
Customer reviews
Lucian Florian
2017-10-18T21:10:07Z
5
Lucian stepped in and did a most comprehensive audit for my blog, catching errors that nobody else has done in a long time. And he did it in record time. Plus, he gave me a whole list of options, breaking down subsequent tasks in budget-friendly phases, so I can spread it out over a planned timeframe. There are not many who would go over and above to do this!
Lucian Florian
2017-05-18T18:35:27Z
5
Very thorough with research and planning. Very organized in approach to get the best website layout, and call to action. Lucian's goal is to develop a results driven website. He is very responsive, and has a quick turn around for development. He has a creative eye that compliments the research he does to develop a site. I highly recommend Lucian, and I am very pleased with the results of our new design.
Lucian Florian
2017-03-07T20:32:58Z
5
This was my first time working with Codeable and so I was a little skeptical, but Lucian delivered big time and went above and beyond! I am so happy with the work he did on my site. I am now a raving fan and will use Lucian for all of my future needs. Thank you!
Lucian Florian
2018-09-24T14:11:36Z
5
Lucian Florian
2018-09-20T14:12:24Z
5
Lucian Florian
2018-09-11T11:42:57Z
5
Lucian Florian
2018-08-18T16:04:00Z
5
Lucian Florian
2018-08-13T18:56:50Z
5
Lucian Florian
2018-08-10T14:16:51Z
5
He did a great job staying on top of me when i was very busy, and was amenable to requests that were not directly within the scope. Overall, very much enjoyed working with Lucian
Lucian Florian
2018-08-09T18:12:43Z
5
Lucian was easy to communicate with and very knowledgeable.
Lucian Florian
2018-06-06T13:24:54Z
5
Lucian is a pleasure to work with. Very knowledgable about WP
Lucian Florian
2018-05-28T15:23:25Z
5
The top freelance developer we call whenever we need a WP fix!
Lucian Florian
2018-05-21T17:45:30Z
5
Lucian Florian
2018-05-18T06:30:19Z
5
Lucian is professional to the core, delivers fast and communicates exactly what he has done, so a non-techie fully understand. He is my go-to developer for all things WordPress.
Lucian Florian
2018-04-20T15:38:20Z
4