Tags
---
Hi, I'm Leo, a full-stack WordPress developer and Certified Codeable Expert.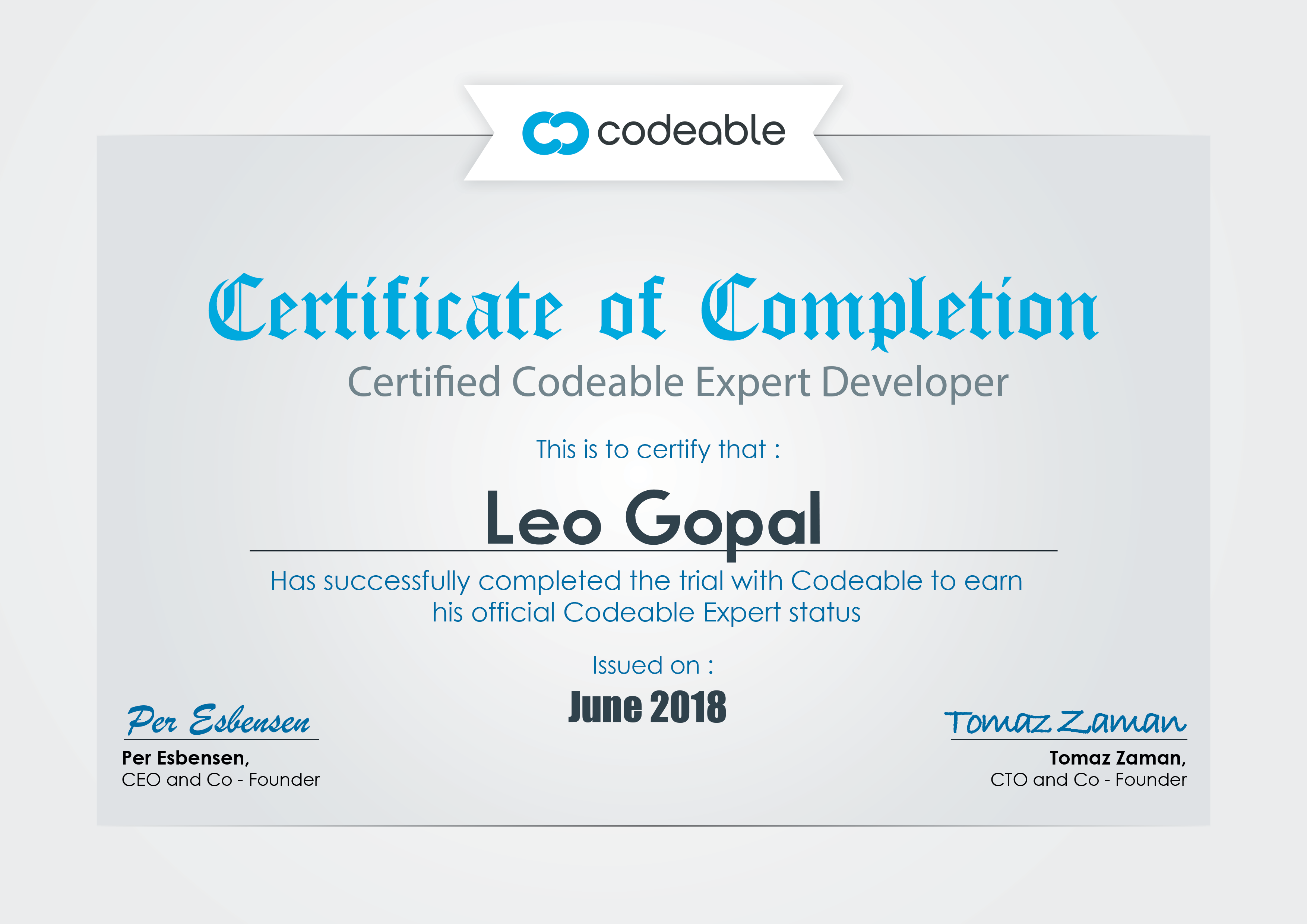 My ultimate goal when working with clients is in helping them find and execute the best possible solutions to their problems, with as little friction and with as much flexibility as possible.
I am equally comfortable in the backend as I am working on the frontend, allowing me to have a 30,000 ft vision of the projects I am working on.
I aim for all of the work that I do to be of the highest quality in efficiency, performance, and security. So, you can be assured that anything I deliver would follow the best practices I continuously improve upon.
Whether you want Custom Solutions, APIs, eCommerce, Performance Audits, Plugin or Theme customisation and improvement, or bug fixes, I know we can work together to solve your unique issues and fulfil your needs and requirements.
---
Customer reviews
Leo Gopal
2018-12-23T22:45:17Z
5
I have never worked with anyone that was both that responsive to my queries or that quick, efficient, and who's work was flawless. Thanks Leo, definitely recommend and would be using again.
Leo Gopal
2018-04-28T10:04:13Z
5
I like having issues now because that means I get to work with Leo, an absolute pleasure and so effortless and efficient.
Leo Gopal
2018-04-25T20:34:27Z
5
Leo was great to work with and extremely prompt on accepting the project and completing it quickly. I would definitely recommend Leo for any jobs in the future.
Leo Gopal
2019-01-14T18:51:33Z
5
Leo was very straightforward, informative and adept at handling the task for my project.
Leo Gopal
2019-01-12T22:30:38Z
5
It was great working with Leo. He was very responsive and available all the time. For sure I will work with him again when I need to. Thanks a million.
Leo Gopal
2019-01-06T21:52:57Z
5
Leo Gopal
2018-05-03T14:12:55Z
5
Leo Gopal
2018-04-24T18:53:09Z
5
Leo communicated exceptionally and exceeded my expectations in both quality and time. He delivered exactly what I wanted, faster than I expected. Definitely will use him again.