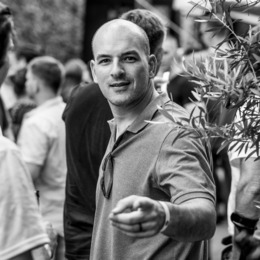 Jonathan Bossenger
Back-end Developer
Hi there, I'm Jonathan. If you've got a WordPress plugin problem, I want to solve it!
Location
Cape Town, South Africa
Member since
23 Aug, 2016
5 years
Typical projects
Plugin Development
I'm a strong believer in the fact that every problem is solvable, one just needs to take the time to understand the problem. Every project is unique, and needs to be treated as such. Over the years I've learned that a patient developer spends time investigating and asking questions. When we first start talking, I'll probably ask you a few questions to make sure we both understand your requirements. This might lead to me suggesting a consultation. This is only because I feel the project is larger than we both realise and the requirements list needs to be fine tuned a bit before I can estimate properly. During the initial communication process, I may ask if I can make a backup of your site to install locally. This allows me to properly investigate your problem, and provide the correct solution. It also means I can make changes risk free, without affecting your live or staging environments. I'll always ask for permission to do this first, just so that you know it's being done. Once I have confirmed what you need and we kick off the project, I'll keep in touch with you constantly, with both project updates and any possible delays from my side. As a father of two this often just means I'll be out for an hour fetching my son from school or running some errands for my wife. Either way, I'll keep you in the loop as much as possible.
5/5
It was a true pleasure working with Jonathan. He was incredibly timely and maintained excellent communication throughout the project. He completed my requested custom API integration flawlessly. I would highly recommend Jonathan for Wordpress customization and API builds.
Apr 22, 2019
5/5
Jonathan is the type of developer that you want to have by your side. Knowing he's in your corner makes projects go smoothly without too much stress. He gets the job done and even when things get a bit challenging you can be sure that he'll handle it. I will definitely work with him on future projects.
Mar 26, 2019
5/5
Went above and beyond the initial task. Beautiful code! Thank you!
Feb 27, 2017
5/5
Jonathan did a great job!
Sep 30, 2019
5/5
He deserves no less. Excellent work, clear communication and very easy to work with.
Aug 27, 2019
5/5
Regular, clear, communication from Jonathan renders a sense of calm confidence in the client that his project is in good hands.
Jul 18, 2019
5/5
Jonathan provided an excellent service when customising an existing theme. Will certainly use again.
May 24, 2019
5/5
Very professional and helpful. Excited to keep working together.
May 07, 2019
5/5
Always a pleasure working with Jonathan!
Mar 26, 2019