Tags
---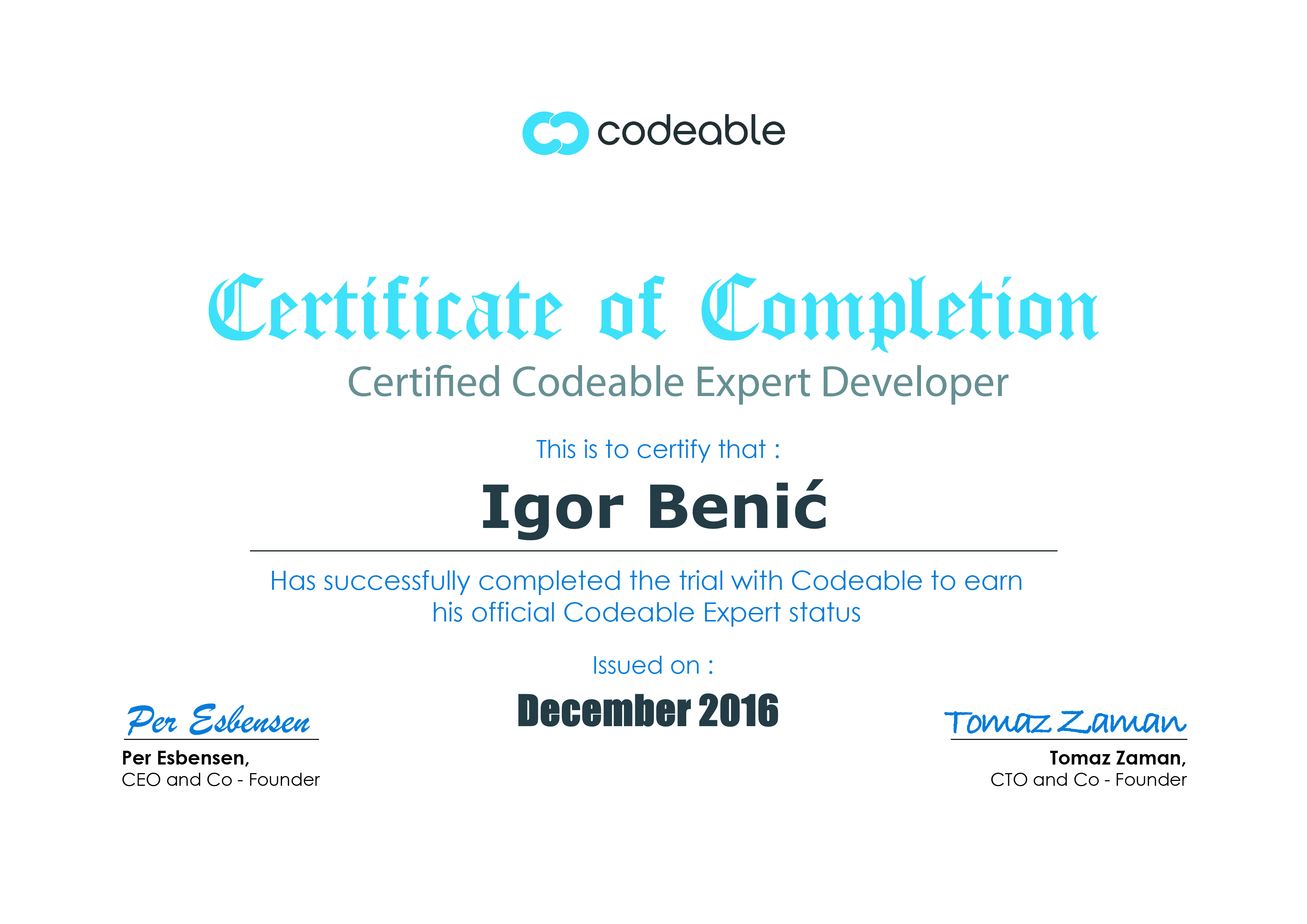 WordPress was the first CMS from which I wanted to learn more by reading its code. Before I got to know WordPress, I wanted to create my own blogging system for personal use. For that I had to learn PHP, MySQL, HTML & CSS.
Today, I love building custom solutions upon WordPress and I also like creating custom Themes and Plugins that are also focused on page speed and responsiveness.
I like everything that is challenging and has to do with WordPress.
As a WordPress Developer I know:
Plugin Development
Theme Development & Design
WooCommerce & EDD
Optimization
Customization
Some of sites I am working or have worked on:
Here are some of my free plugins:
In my free time I also like to teach others about WordPress Development on my personal blog: http://www.ibenic.com.
I am the author of few eBooks about WordPress (for developers):
Working from GMT+1.
---
Customer reviews
Igor Benić
2020-10-09T15:33:46Z
5

It's a joy to work with Igor. He communicates clearly and was very thorough to make sure he had a good overall view of the project, before he began the actual coding. This was very benificial to the end result. He delivered really fast and everything worked as agreed.
Igor Benić
2020-01-17T15:09:06Z
5

Igor Benić
2019-12-28T19:11:07Z
5

Igor Benić
2018-12-30T20:30:14Z
5

Igor Benić
2018-12-11T13:44:35Z
5

Very good and fast job, thanks
Igor Benić
2018-04-19T20:09:28Z
5

It's a great, always available, a very good technician. I will continue to work with him.
Igor Benić
2018-01-08T16:16:39Z
5

an attentive and fast professional
Igor Benić
2017-11-09T22:05:43Z
5

Igor was exceptional, maybe he found a very complicated project. It was always available and fast. compliments
Igor Benić
2017-10-30T11:48:00Z
5

Amazing developer and very nice to work with. Great communicator and nothing was a problem.
Igor Benić
2017-08-09T11:33:34Z
5

Igor Benić
2017-06-30T15:49:24Z
5

Couldn't ask for a more responsive and talent back-end guy.
Igor Benić
2017-06-13T13:08:31Z
5

The reason is he did a lot of stuff he wasn't meant to.
Igor Benić
2017-06-09T21:32:14Z
5

Incredible service, very responsive, and great quality work. I would recommend him to anyone.
Igor Benić
2017-04-04T22:43:01Z
5

Igor put great energy, intelligence, and finesse into a Wordpress plugin that we needed for our service. I will use him again without reservation and so can you.
Igor Benić
2017-03-08T21:50:29Z
5

Igor was very helpful and quick to reply to all my questions with constructive answers and solutions.