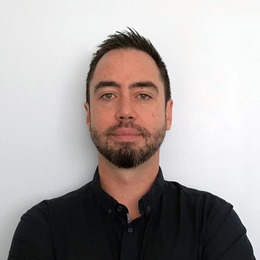 Iain Coughtrie
Full-Stack Developer
Specialist WordPress developer with over a decade of experience building solutions of all shapes and sizes. Whether you're looking for a full site build, custom plugins or themes, or even just advice on your WordPress project, you're in good hands with me. I look forward to being of service to you!
Location
Cape Town, South Africa
Member since
05 Mar, 2019
2 years
Typical projects
Full Website Builds, Plugin Development, Theme Development
Hi there! I am a specialized WordPress developer with over a decade of experience building WordPress solutions for companies and individuals. Over the years, I have built websites and coded solutions of all shapes and sizes, from small personal blogs to huge multi-vendor marketplaces. I have worked within development agencies both full-time and as a contractor, as well as on my own as a freelancer. My years of experience have taught me that effective communication is the single most important factor in the success of any project. Before I submit an estimate, I ensure that I am crystal clear on your requirements, as well as on the scope and complexity of the work required to achieve them. Once work has begun, you can expect consistent progress updates from me until the project is completed. I see this as a symbiotic relationship: you get peace of mind, and I get assurance that your exact specifications are being met. I'm not one to shy away from problems, and if I become aware of any issues on your website (whether or not they relate to my current project) you can trust that I will speak to you honestly and frankly about them. Having worked almost exclusively with WordPress since the beginning of my development career, I am well versed in the fundamental WordPress languages: HTML, PHP, JavaScript and CSS. I am dedicated to doing things "the right way", and I never cut corners to get superficial "results". What this means, more specifically, is that I'm always mindful of the performance, compatibility and security implications of every piece of functionality that I develop. I adhere to the WordPress Coding Standards in order to produce consistently high-quality code. I take pride in building clean and elegant code solutions, no matter how complex the problem.
5/5
Iain worked tirelessly to figure out all the corner cases in this very involved multi-system scenario. I can't even begin to express my appreciation for his attention to detail and thinking through the workflows from all angles. He was bringing up scenarios I had not even considered by the end of the project, which is a bit of a rare position for me to be in in my experience, but...I loved that he took such ownership of the outcome that way! Thank you!
Aug 15, 2019
5/5
Iain shored up a distinct weakness in one of the key plugins on my site which was the #1 cause of user confusion over the last few months. When I discover the inevitable next rough edge for my users, I will for sure re-engage with Iain both for his expertise and great attitude!
Apr 30, 2019
5/5
The collaboration with Iain on this project has been stellar! We bounced ideas off each other and came up with a very effective solution that did everything I needed and yet was as simple as it could be too. Great work!
Apr 19, 2019
5/5
He's very responsive & great at the work that he does for us!
Aug 18, 2021
5/5
Iain was quick to respond and resolve the issue.
Jun 18, 2021
5/5
Mr Lain was very helpful with improving overall speed/ performance of the website. He was prompt to reply and knowledgeable to answer my questions during the process. It was also a learning process to get to know your site. thank you
Jun 18, 2021
5/5
Iain was responsive throughout the process, took initiative on the tasks and delivered a final product in exact accordance with expectations.
Feb 04, 2021
5/5
Iain dug into the details of the courseware package I am using and figured out how to integrate its presentation layer with a new and improved page builder we are wanting to use. Several new and previously unknown areas here, and he handled all of it with his usual grace, making sure to communicate fully along the way. Thanks!
Dec 10, 2019
5/5
Iain did exactly what I needed and knocked out this relatively simple project quickly and without any bumps in the road whatsoever!
Dec 02, 2019
5/5
Iain worked with my hosting company's tools to configure the needed companion apps to enable the functionality we really needed to provide our users--results were done both completely and on time! Users are loving it, so thank you!
Dec 02, 2019
Red Rocket Energy
My latest full site build, showcasing a sustainable energy company and their projects. This site was built from the ground up, with a fully custom theme built from scratch.
Pangolin
I built this website for a software product that I created with another developer. It also features a few blog posts and tutorials that I've written.
Custom Beaver Builder Module - Dropdown Content Switcher
This custom module allows saved Beaver Builder content to be assigned to options in a dropdown menu. Selecting an option will switch to the content assigned to that item.
Custom Beaver Builder Module - Dynamic QR Code Generator
This custom module dynamically creates a QR code for the entered URL. Also accepts shortcodes for when the URL needs to be generated dynamically too. Includes size, color and position settings.
Gravity Forms SendGrid Email Validation
This plugin validates Gravity Forms email address fields using SendGrid's Email Address Validation API. The API blocks incorrect email addresses and provides suggestions for fixing common issues.
Load more