Tags
---
Hi there, I'm Elson,
I've been working with WordPress for the last 12 years and I'm the co-founder of Sevenscope, a Portugal-based agency with a Portuguese team, focused on helping entrepreneurs and companies to build and maintain beautiful WordPress websites.
With both Engineering and Design abilities, we are able to take a project from concept to planning, design, implementation and constant evolution.
At Codeable we work daily to bring the best service possible to our clients all over the world. Our mindset is that if we are able to make our client's business grow, we will grow as well.
Our Team
Joining me at Sevenscope is Tiago Tomás. Tiago focuses more on WooCommerce, membership plugins, analytics and strategic planning.
Our team is always up to date on ongoing projects, so Tiago may drop in on projects asking for feedback. Our goal is to provide you with the best solution possible.
Services:
Modify and extend your website
If you already have a website but need some extra tweaks or functionality we can have that done for you.
Install and configure a pre-chosen theme
Based on an existing theme, we can set it up in a way that fits your needs.
Design and implement custom WordPress themes
We can design an interface that is tailored to your needs, that is clean but enjoyable and with no clutter.
Implement your designs into WordPress
If you already have a design ready implement we can transform it into a ready to use WordPress Website.
---
Some projects we helped building
Tourism promotion website
Holiday Apartments with availability management
Design, content and development
Restaurant Website
Design, content, and development
Viral News Blog
Design, development, server management, and monetization consulting
Restaurant Website with Menu Management
Design, content and development
Check my Changing Lives Interview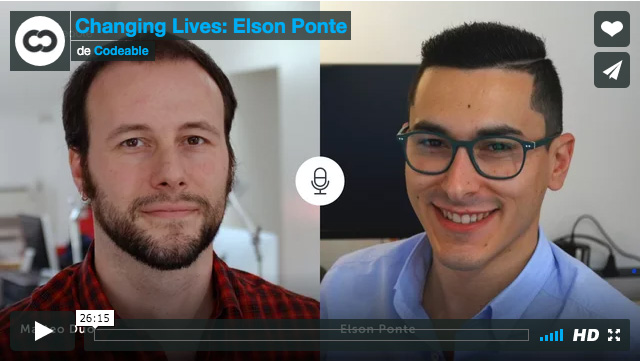 ---
Customer reviews

Elson was phenomenal! Super knowledgeable and helped me solve my problem when I was intimidated of how to solve it. Not only that he gave me more tips on how to enhance my website. I am so grateful for this session, and won't hesitate to contact him again should I need assistance on my site. Thank you for hiring such a spectacular person! Blanche

Elson did an amazing job to turn my vision into reality. He also provided great feedback and help to improve the outcome.

Elson is a pleasure to work with. He is capable, friendly and understands the ins and outs of wordpress development. He communicates clearly and is very thorough going into development. Thank you!

Elson is amazing and solved all my problems, that is why I would not hesitate to contact him again!

Elson is very professional, and helps break down the project. Completed the project on time and I am very happy with the result. Would definitely use him again.



Elson is upfront about his sense of what can and can't be done, which allowed us to quickly refine the scope of the project.


Elson was pleasant to work with and very knowledgeable of WordPress. I'm hiring in again and again. Thank you.


Super responsive team who also drove to complete the project in a timely fashion. Will do follow-on work with this group!



Elson is Perfect & he let me so Satisfied, Always Go Ahead