Tags
---
Certified Codeable Expert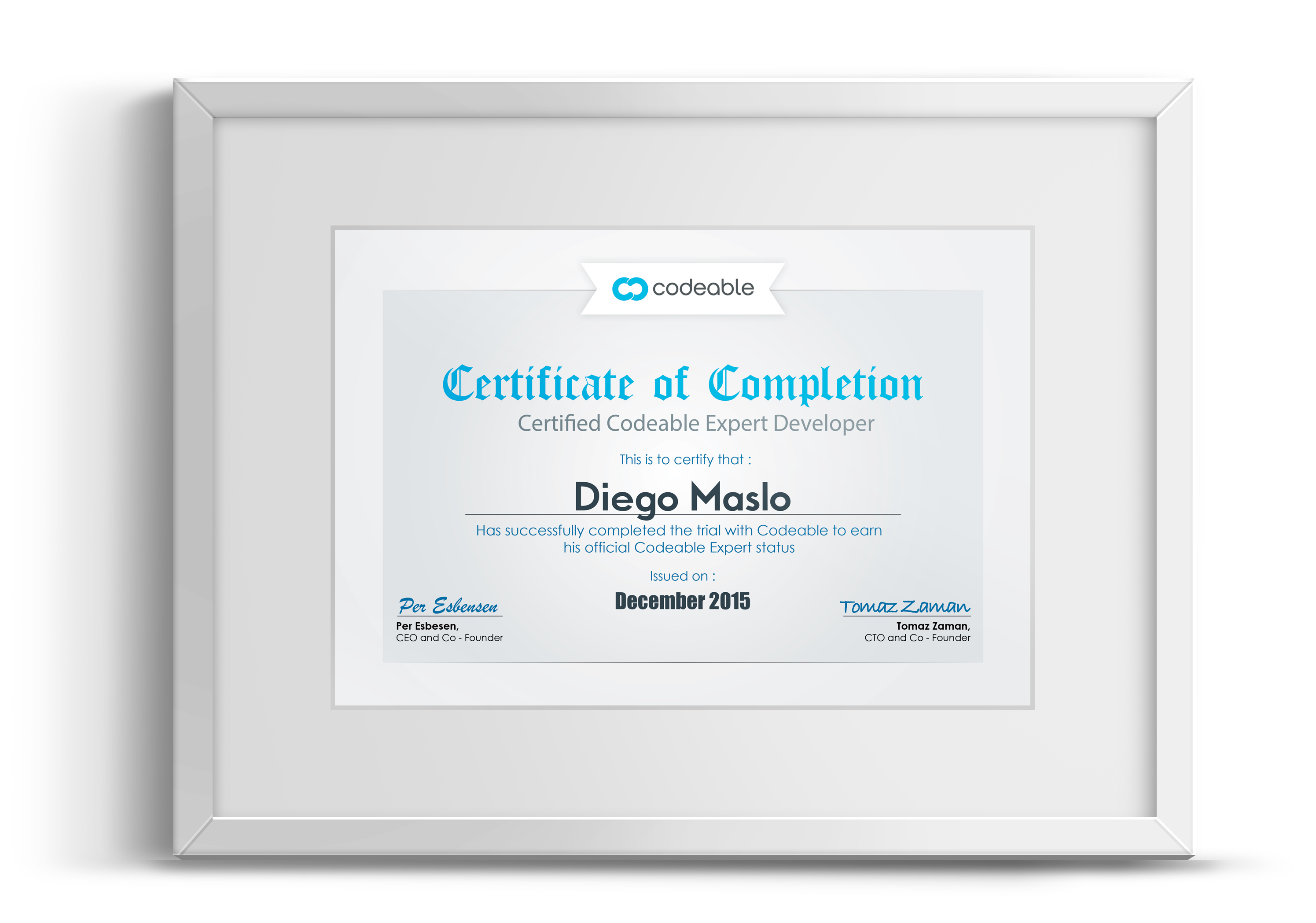 ---
Customer reviews
Diego M
2019-02-08T21:33:27Z
5
I have worked with Diego on sereval projects. On 1 project in particular he took over a rather large mess and fixed it rather quickly. He worked hand in hand as we worked through and tested all the issues. Diego truly did a great job. And I will always hire him in the future.
Diego M
2018-10-27T20:00:13Z
5
I was looking for a designer for a long time. Finally, I found someone who does not need a lot of direction, who is creative and delivers a final job that is just WOW. I hope to be able to work with him for a long time.
Diego M
2018-10-22T16:20:27Z
5
Diego knows his craft, he is very communicative and easy to work with. He commits fully to the task and collaborates as well as he gives valuable feedback in the process. Diego is an excellent contractor to work with and I can warmly recommend him!
Diego M
2019-11-27T13:18:31Z
5
Diego M
2019-10-24T01:16:02Z
5
Amazing to work with, professional, responsive and gets the job done. This project was complex and could have been very stressful, but Diego handled the whole thing like a true expert. We are very happy with the end result. Thanks Diego!
Diego M
2019-08-01T00:27:33Z
5
I wait 1 week to recieve a quote for a task not that complicated.
Diego M
2019-07-18T18:34:00Z
5
Excellent service. I am very grateful. Personable and efficient. Fixed the problem quickly too. Thank you
Diego M
2019-07-08T21:00:34Z
5
Diego M
2019-06-19T18:20:14Z
5
Diego M
2019-05-10T17:48:32Z
5
Diego has been graciously helping me fix problems (of my own making) as well as moving forward on opportunities (of my dreaming) on our website for years (??) now, and has never gotten frustrated with my failures to comprehend!
Diego M
2019-03-14T17:15:35Z
5
Diego was very prompt in answering my questions. The job was completed quickly and professionally.
Diego M
2019-02-20T01:24:20Z
5
I have been very pleased with Diego. He has been quite creative, responsive, and competent. He was available when I needed to talk with him. He responded in a calm manner. The finished product looks great. I am very pleased. I recommend him highly.
Diego M
2019-02-10T21:32:29Z
5
Diego is knowledgeable and patient - exactly what you want in a developer. I'm glad I chose him.
Diego M
2019-02-07T14:37:07Z
5
easy to work with good communicator
Diego M
2019-02-01T12:09:54Z
5
I was impressed by Diego's high level of professionalism and his eagerness to help.When I needed some more clarifications, he didn't hesitate to propose a skype call, during which he explained everything I asked and set my mind at ease.