Tags
---
Hello! | Hejsan! | Bonjour!
Welcome to my profile and thank you very much for taking your valuable time to read it. My name is Dhanuka Gunarathna and I'm from Stockholm, Sweden. People call me Dany because it's easy to pronounce and remember :)
I was coloring up the World Wide Web since 2013 and I was able to do a lot of cool stuff since then. I'm using WordPress for my work most of the time because WordPress is making both mine and my client's life easier. I can get any WordPress related task done for you and make your business/client happy.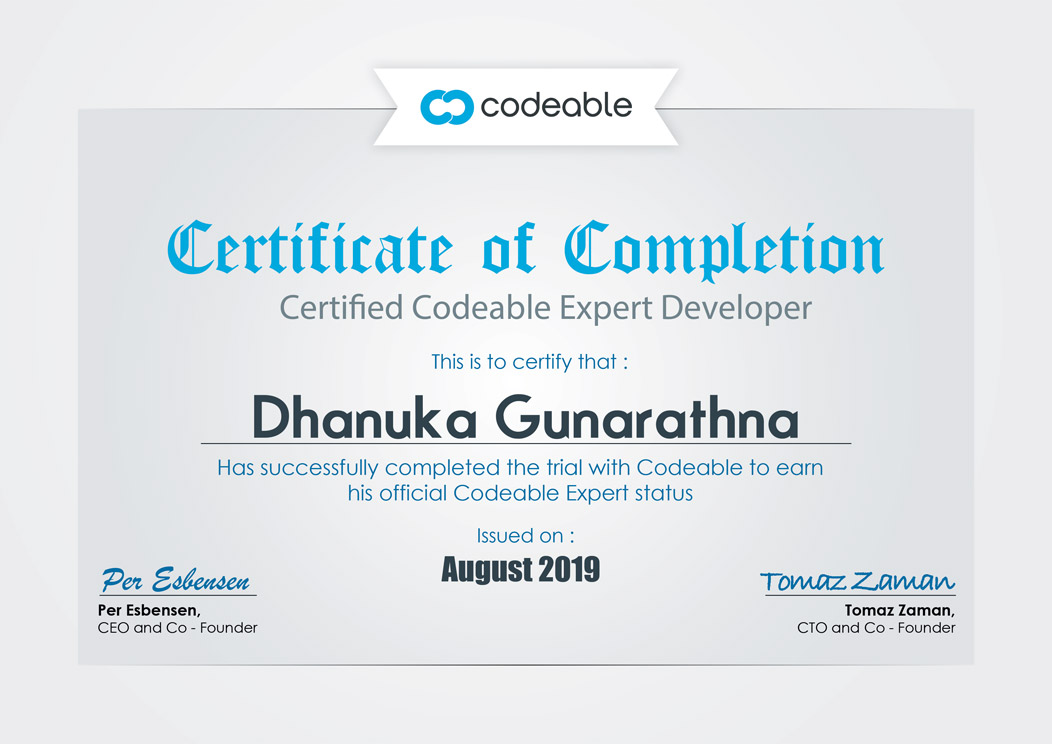 Expertise & Services
WordPress Development
Custom theme and plugin development
API integration ( 3rd party services integration )
Optimize for speed and performance
Troubleshooting
Updating old WordPress sites with the latest core and plugin updates
WooCommerce / BuddyPress Development
WooCommerce / BuddyPress Integration
Custom WooCommerce / BuddyPress Theme Development
WooCommerce / BuddyPress Plugin(Extension) Development
WooCommerce / BuddyPress Theme Customization
BuddyBoss themes expert
I have more than 2 years of experience with BuddyBoss themes. I worked for BuddyBoss for 2 years and I was one of their client projects team.
ReactJs, AngularJs, and VueJs with WordPress
I can develop a modern single-page app for you using ReactJs, AngularJs or VueJs with a WordPress CMS.
Some of my past work
https://mariadb.com – Did the Woocommerce and WPML integration and actively maintaining the theme and plugins including custom build theme and plugins.
---
https://www.roger.com – Worked on both front-end and back-end of the site. Also did custom Algolia Search integration (Custom plugin development for Algolia Search)
---
---
---
Customer reviews
Dhanuka Nuwan Gunarathna Mudiyanselage
2020-09-21T17:01:51Z
5

Dhanuka Nuwan Gunarathna Mudiyanselage
2020-09-18T16:26:15Z
5

Dhanuka was great to work with and was able to accommodate the project parameters as outlined and responded to the feedback given during the process. I would recommend him for future projects for sure!
Dhanuka Nuwan Gunarathna Mudiyanselage
2020-09-03T20:01:37Z
5

Dhanuka Nuwan Gunarathna Mudiyanselage
2020-08-05T22:38:01Z
5

Dhanuka Nuwan Gunarathna Mudiyanselage
2020-07-27T15:52:39Z
5

Dhanuka Nuwan Gunarathna Mudiyanselage
2020-06-23T01:30:01Z
5

Dhanuka Nuwan Gunarathna Mudiyanselage
2020-06-15T16:54:24Z
5

Dhanuka Nuwan Gunarathna Mudiyanselage
2020-05-26T18:16:09Z
5

Dhanuka Nuwan Gunarathna Mudiyanselage
2020-05-13T22:22:34Z
5

Dhanuka Nuwan Gunarathna Mudiyanselage
2020-04-30T17:59:04Z
5

Dhanuka Nuwan Gunarathna Mudiyanselage
2020-04-07T20:22:17Z
5

Dhanuka Nuwan Gunarathna Mudiyanselage
2020-03-30T19:57:26Z
5

Dhanuka Nuwan Gunarathna Mudiyanselage
2020-03-20T19:27:04Z
5

Dhanuka Nuwan Gunarathna Mudiyanselage
2020-03-13T21:34:42Z
5

Dhanuka Nuwan Gunarathna Mudiyanselage
2020-03-10T18:41:23Z
5