Tags
---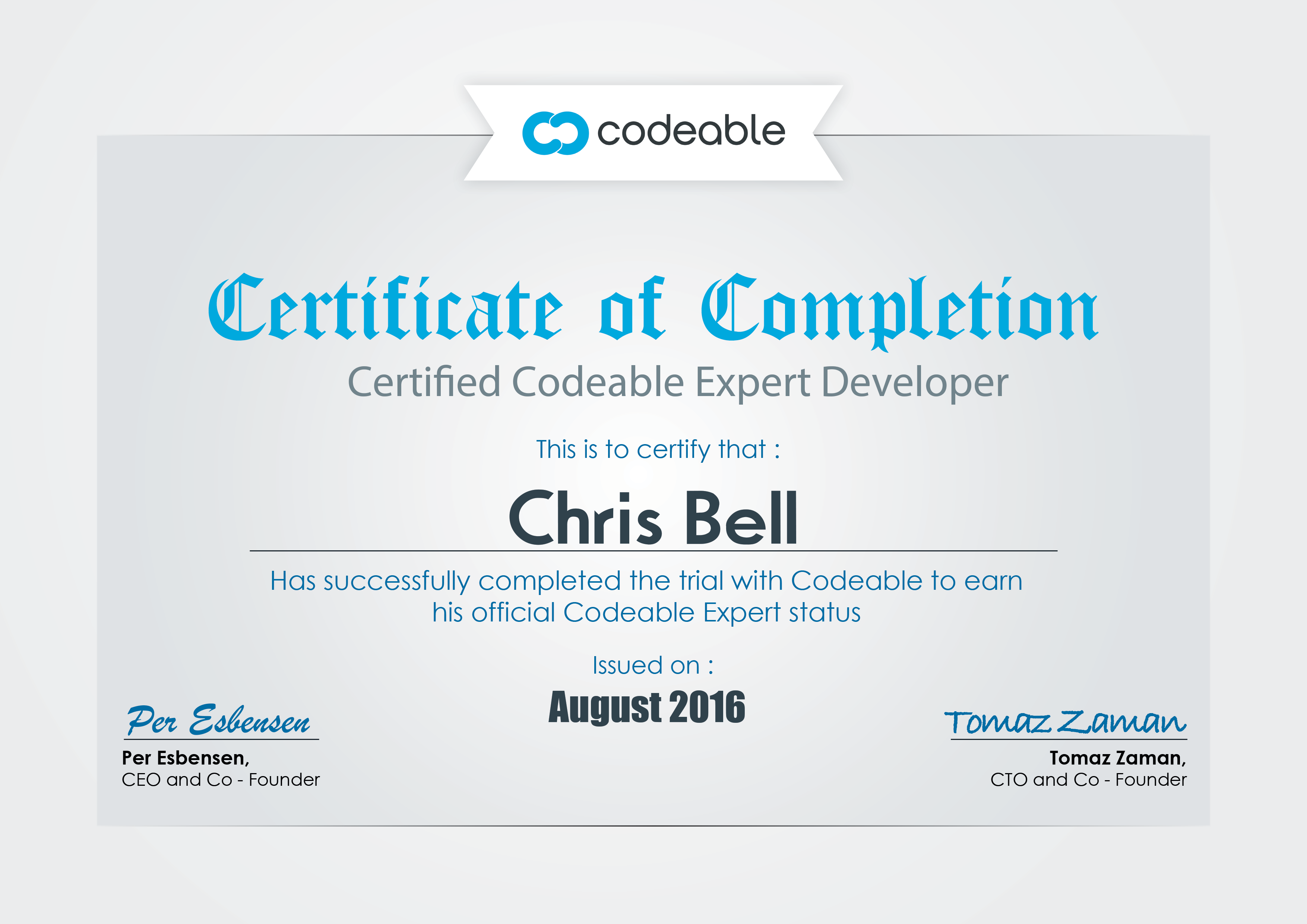 ---
Chris is the developer and designer of Codetipi – A successful WordPress premium theme and plugin development company, with over 21,000+ happy clients worldwide, which include Airbnb, Vogue and Elle.
The product quality and customer support provided by Chris has made Codetipi become the #1 rated Power Elite (the top selling level) author on all of Themeforest.
Chris is fluent in both English and Spanish and a WordPress expert. He has been involved with the WordPress community for many years and regularly attends Wordcamps.
---
Customer reviews
Chris Bell
2016-12-22T19:16:10Z
5
Chris is one of the best persons i ever worked with, He is great in what he does, he helped me to found a quick solution, and he is truly professional in his work, I highly recommend him and defiantly hope we will work again some day.
Chris Bell
2016-07-07T17:07:29Z
5
Amazing job and amazing service!! Highly recommended!
Chris Bell
2016-07-04T18:02:02Z
5
The task was completed according to the agreed schedule and in all the requested details. Communication was clear and accurate. I would definitley recommend Chris for helping you out with your Wordpress website.
Chris Bell
2019-01-30T16:16:57Z
5
Chris is great! Best service and very good work. Thanks Chris!
Chris Bell
2018-12-18T15:35:09Z
5
Chris Bell
2018-12-17T22:16:38Z
5
This is our first experience with Codeable, and it has been a good one because of Chris. He took the lead in asking us the right questions and was able to solve the problem with our website. We have a much better level of comfort knowing that Chris and Codeable are out there to help us keep our website functioning well. Thanks.
Chris Bell
2018-11-11T13:34:52Z
5
Much respect for Chris and the way he works. I've not come across a more understanding person, especially when it comes down to Wordpress.
Chris Bell
2018-07-24T19:55:00Z
5
Chris Bell
2018-06-19T23:49:40Z
5
Absolutely professional and quality work.
Chris Bell
2018-02-19T09:45:21Z
5
Chris Bell
2018-02-18T22:21:37Z
5
Chris Bell
2018-02-06T01:18:19Z
5
Chris Bell
2017-10-16T07:44:10Z
5
Chris is a very kind and smart developer. Thank you very much for the great results
Chris Bell
2017-09-25T17:50:43Z
5
Patient and very thorough every step of the way. Thanks Chris!
Chris Bell
2017-09-05T08:46:47Z
5